Week 6
Monday 2nd May 2011
Oh! how time flies, the puppies were 5 weeks old yesterday. Steffi has now recovered from her Mastitis, however she has lost one of her Mammary Glands. The hole which was left, has now completely healed by itself without the need for any surgery, which is good news.
The puppies continue to grow and today we have had to add the play area extension to the front of the whelping box to give them some extra room in which to play. - pics to follow.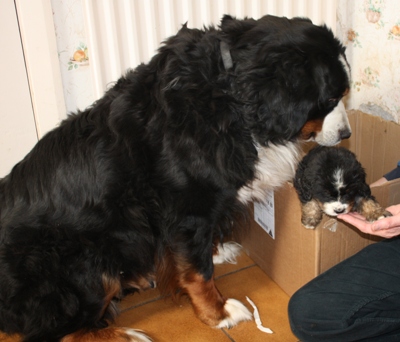 Pia meets one of the puppies for the first time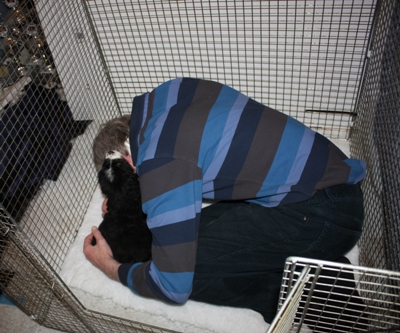 Ian - in the dog house - again!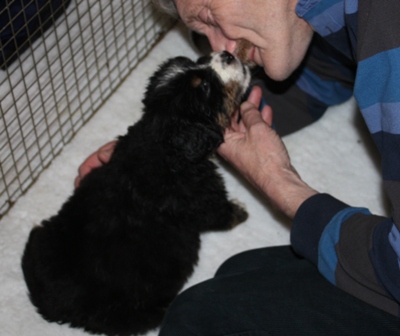 but it's worth it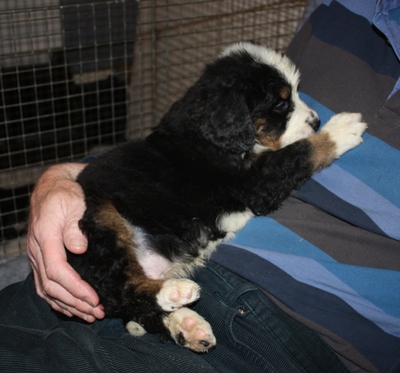 Little boy chilling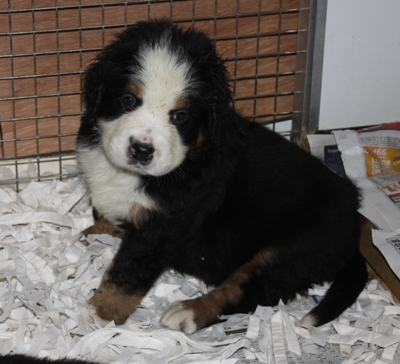 Male in the extended pen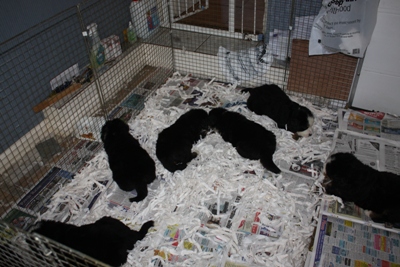 The extended pen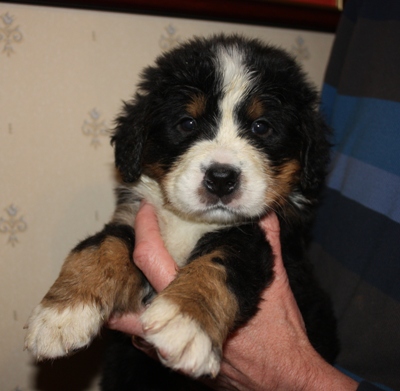 Little Girl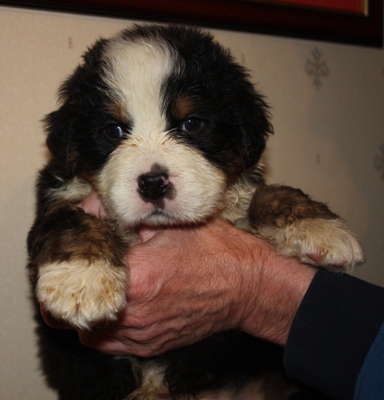 Little boy
Thursday 5th May 2011
We have put a small dog bed in with the puppies, this makes not only a great activity toy for them it also introduces them to going into the dog bed and is good training. So when they go to their new homes if their owners have a bed for the puppy it will have no fear of it . All the puppies love this new addition to the play area and they are having a great time defending their territory as you will see from the following pictures.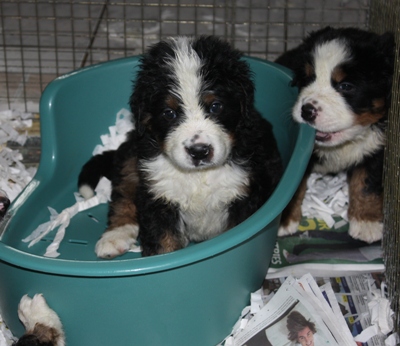 He looks comfortable in there, think I'll join him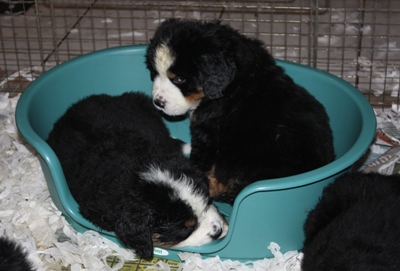 Yes this is comfortable, but time to get him out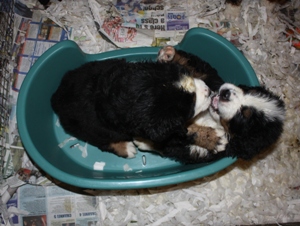 I'll sit on top of him - that should do it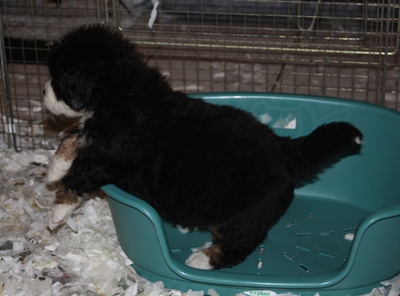 Out he goes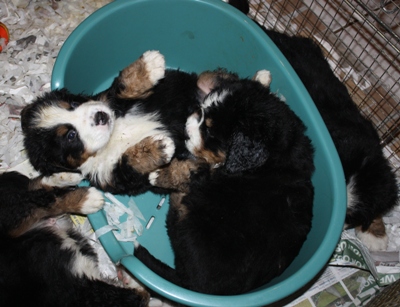 Where did she come from - this was supposed to be all for me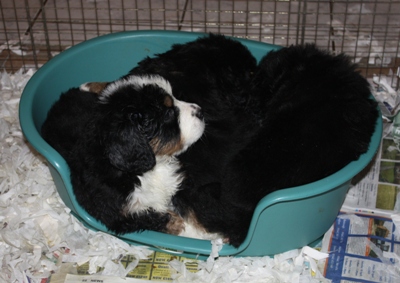 joined by a third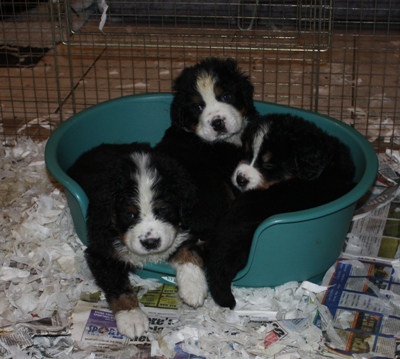 He's back again!
Friday 6th May 2011
It has been a beautiful day today, time to get the pen out on the garden, we only took one of the boys out, but hopefully tomorrow we will get them all out. Firstly though here are the latest pictures of them all, starting with the girls.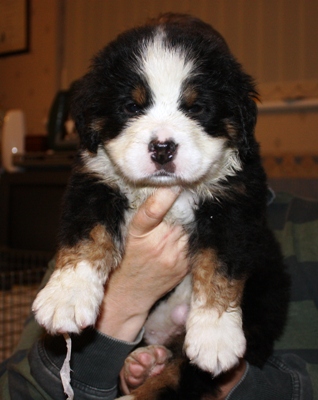 Little Madi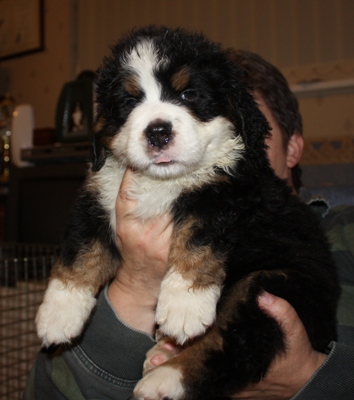 Big White Feet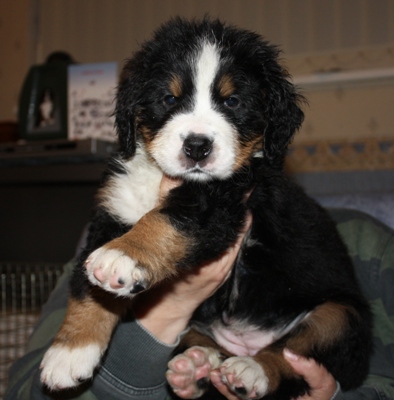 JJ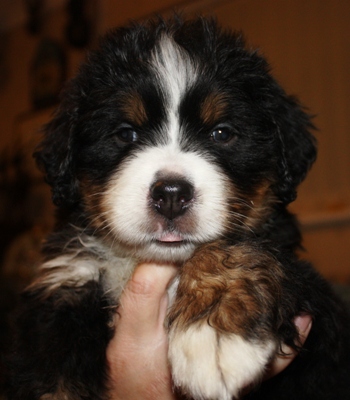 Little Pia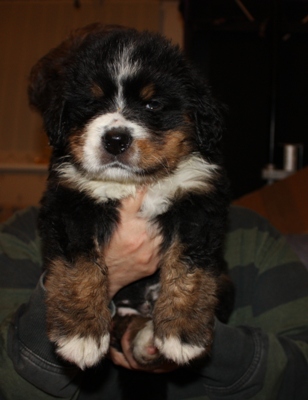 Mabel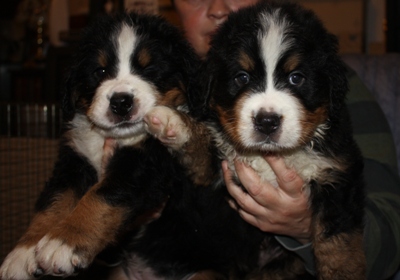 JJ and Black Will
and now the boys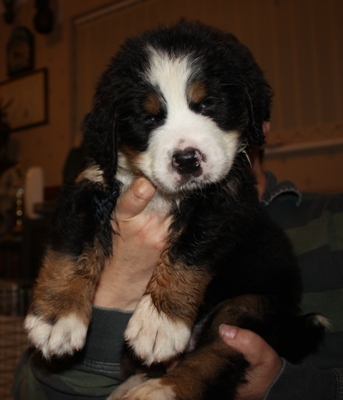 Little Geilo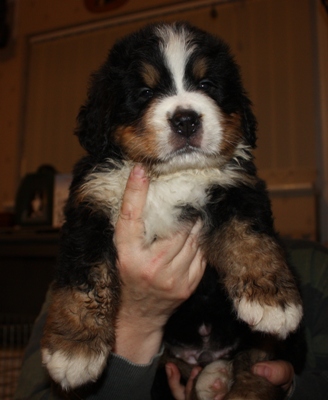 Black Will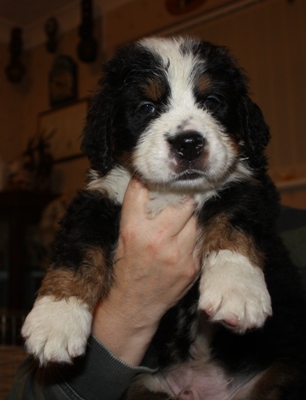 Little Mo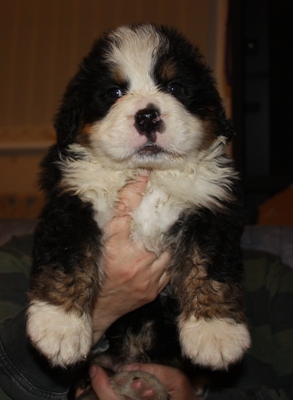 Sweep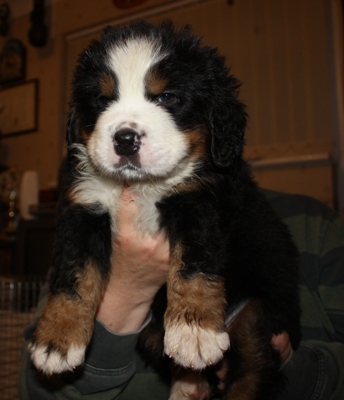 Three Dots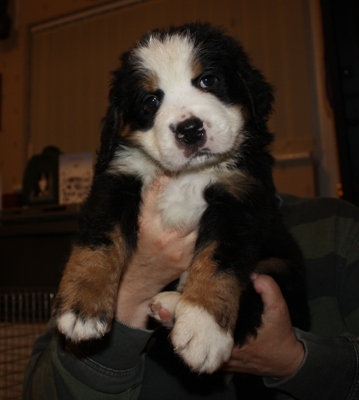 The Big Lad
Black Will went on the garden for the first time today, he looks a little bedgraggled because he and Little Geilo like sleeping with their heads in the water bowl.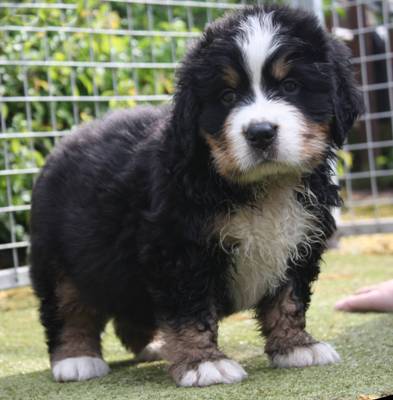 This was his first time outside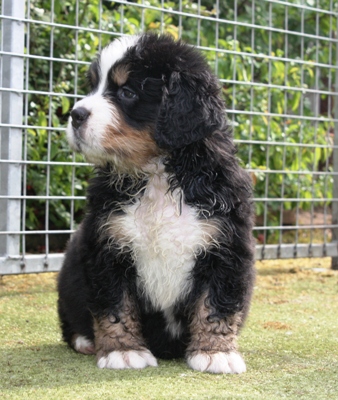 Sitting in the sunshine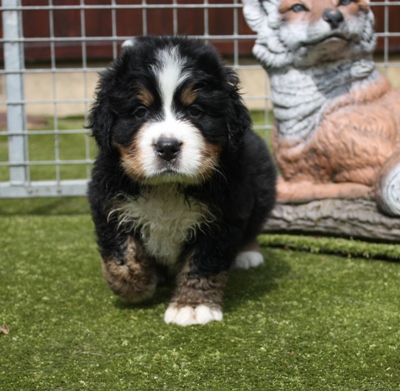 on the move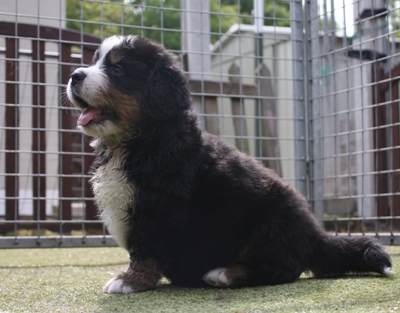 having a rest