Week 8
Sunday 15th May 2011
It is hard to believe that the puppies are 7 weeks old today. The past seven weeks have flown by. The puppies are growing each day and the extended area to the whelping box is no longer big enough for them. We will be very sad when they leave us, but happy in the knowledge that they are all going to homes, where we know they will be much loved and spoilt rotten by their new owners. We were hoping to take pictures of everybody today on the garden, but it has been quite cold so they haven't been out today. The following pictures were taken yesterday.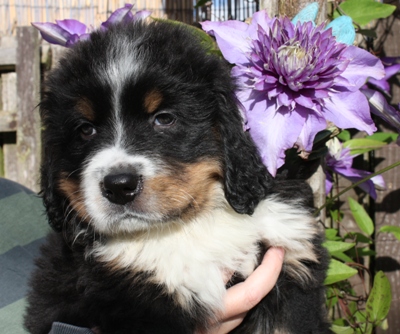 Mabel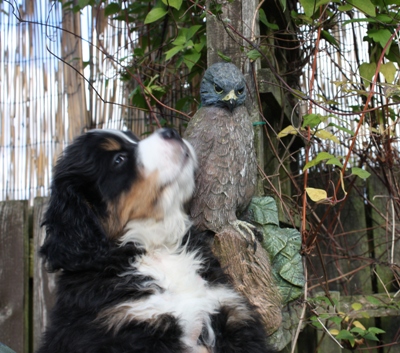 Little Pia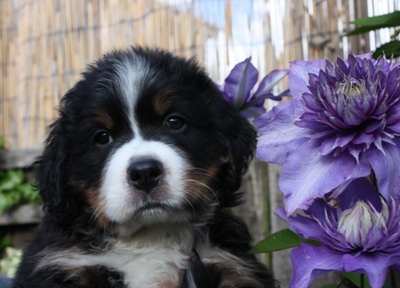 Little Pia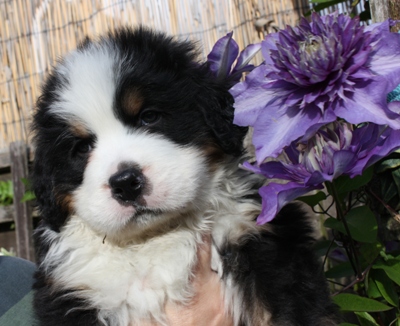 Yogi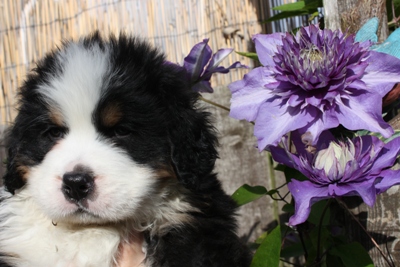 Yogi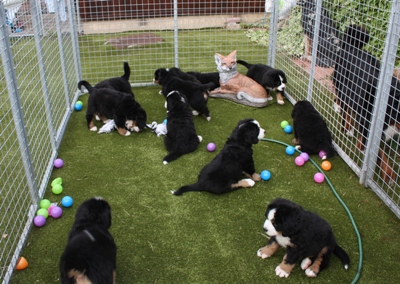 Even the pen on the garden is not really big enought for them now
Tuesday 17th May 2011
Unfortunately, it is still too cold to get the puppies outside, so we had to take the latest pictures of Lewis, Little Geilo, Zak, three dots and Madi three dots inside. We weighed the puppies last night and the two biggest puppies both weigh in at 17lbs!!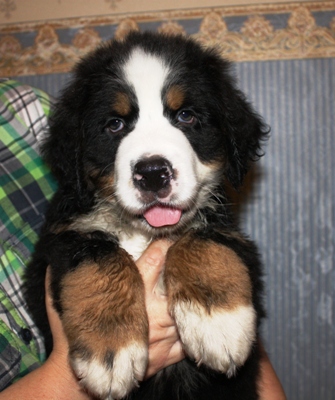 Little Geilo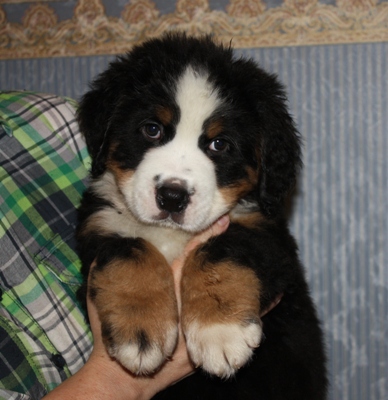 Three dots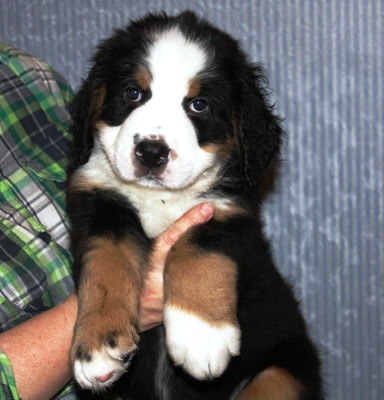 Lewis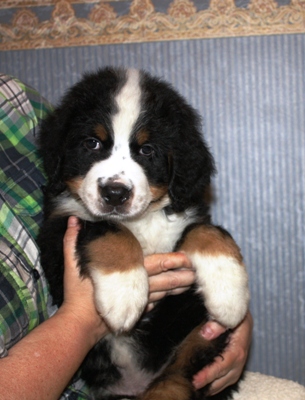 Zak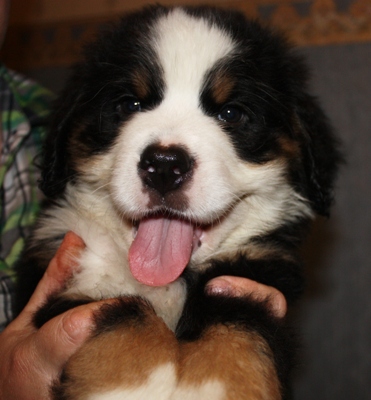 Madi three dots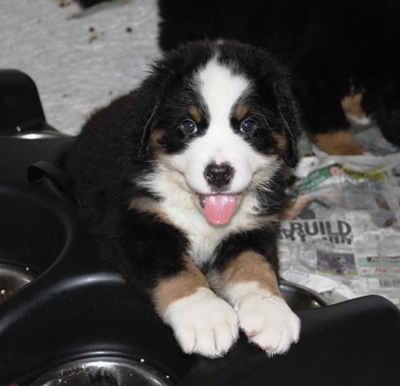 Madi three dots
Wednesday 18th May
The weather wasn't too bad last night so we managed to get the puppies outside for an hour. Not long to go now before they leave for their new homes, so we are spending as much time as possible with them before they go to their new lives in the big outside world. Whilst they were in the pen tonight, I was walking around the outside jingling bells, bashing a feeding bowl with a spoon and generally making as much noise as possible. When I first started the puppies stopped in their tracks watching me, but after a few seconds they looked as if to say "what on earth are you doing?" and then carried on with their play!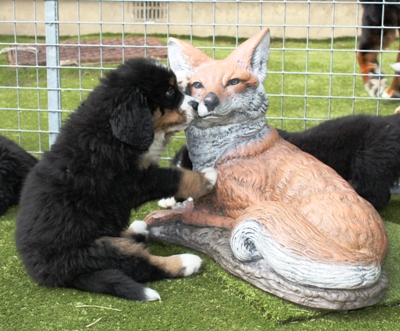 I do love you Mr Fox - I will miss you when I go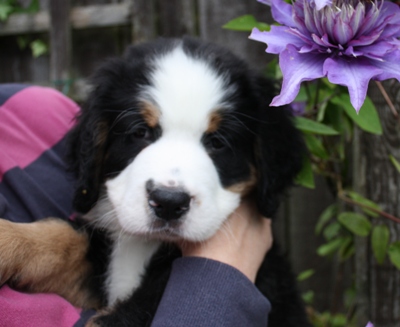 Lewis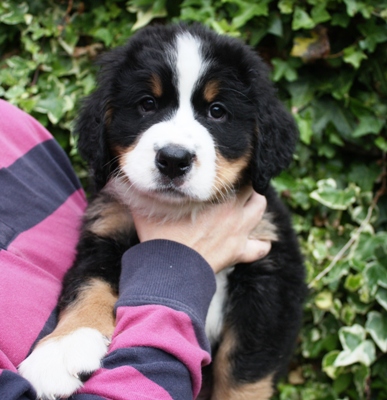 JJ - now Jasmine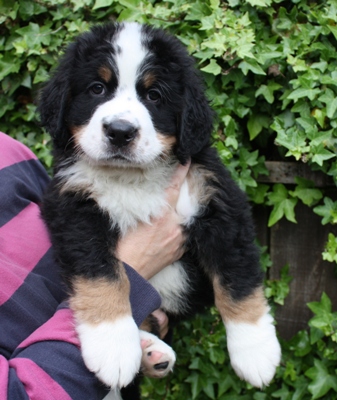 Zak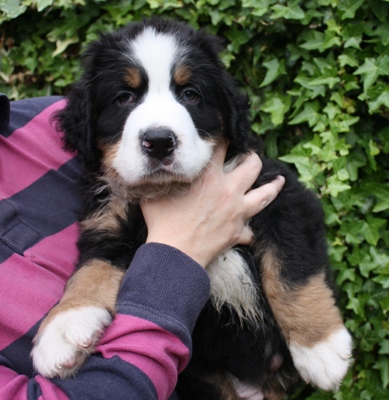 Little Geilo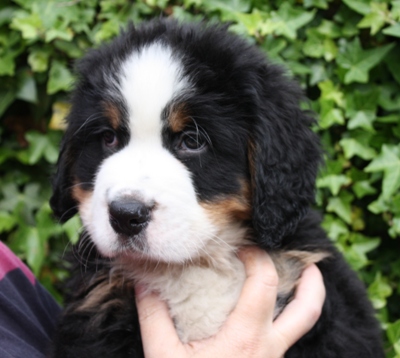 Three dots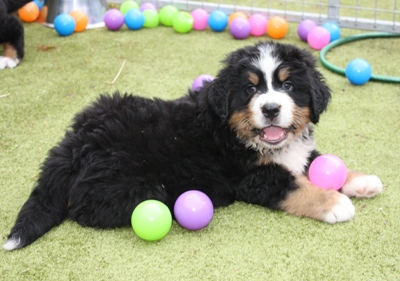 Black Will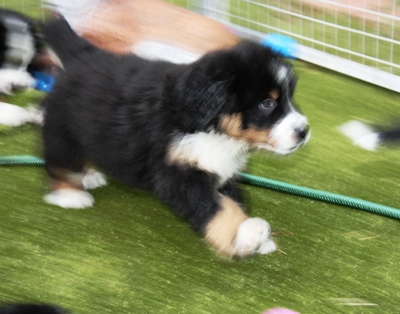 Little Pia in a hurry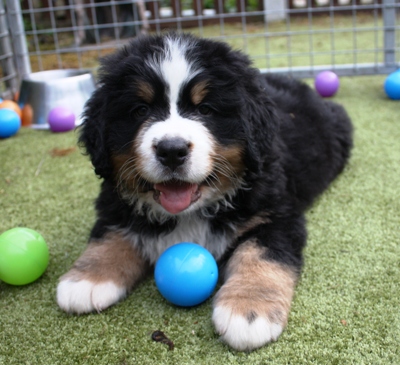 Black Will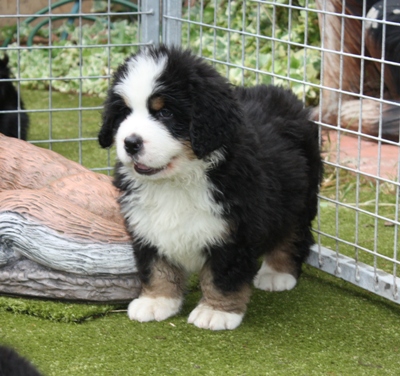 Yogi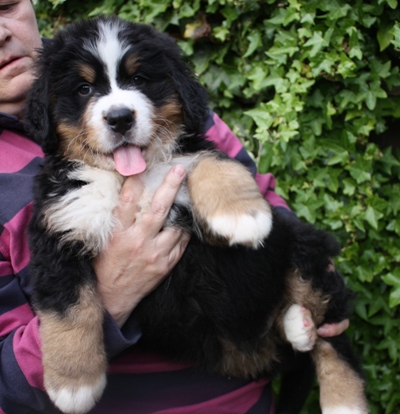 Black Will
Thursday 19th May
Only 2 days to go before the first of our puppies go to their new homes. I'm sure their new owners are getting very excited now, but we are getting sadder as each day passes. For all the problems we had with Steffi and her being unable to feed her puppies after the first 10 days, this litter has been one of the most contented litters we have ever bred. The only time we ever hear them, is when we start to prepare their food, the rest of the time they just play amongst themselves and sleep!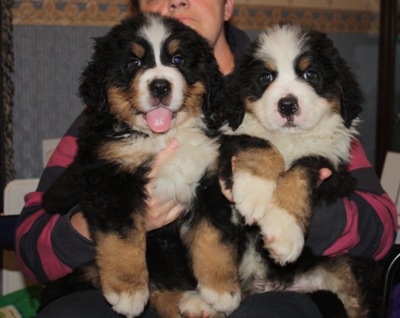 Black Will and Yogi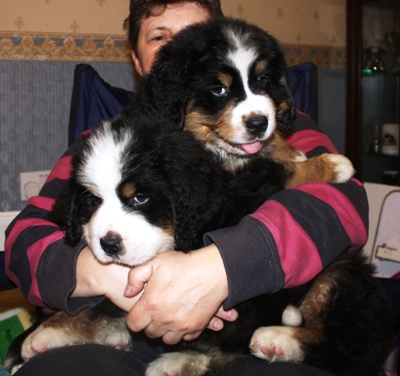 Black Will and Yogi
Saturday 21st May 2011
The puppies are 8 weeks old tomorrow and it is a sad day in the Staubach house today, as three of the boys have left us for their new homes. Odin went first , followed by Merlin and finally Lewis.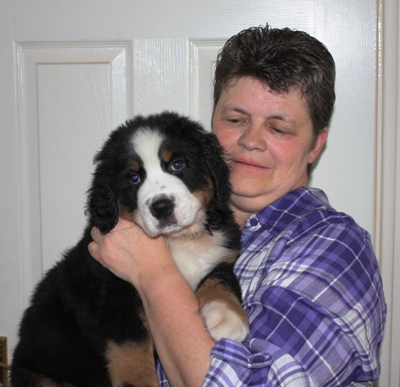 Three dots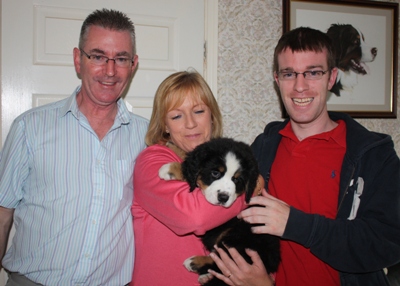 now Odin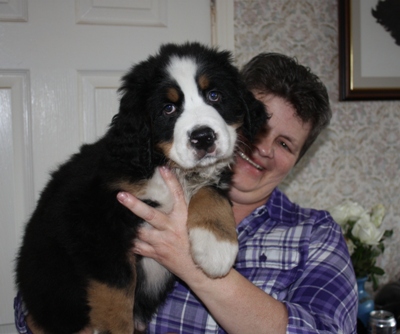 Little Geilo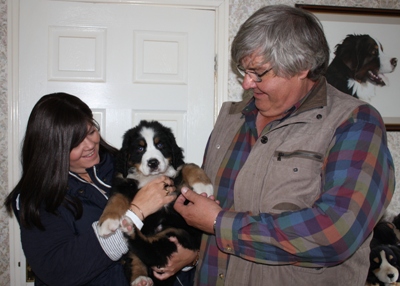 now Merlin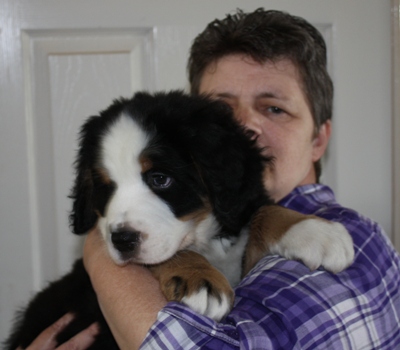 and finally Lewis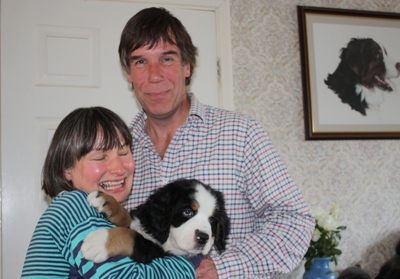 still Lewis!!