Week 19
On Sunday 31st July the puppies were 18 weeks old and we had a trip to Leeds to see Yogi. Yogi lives with Misha who is 5 and a half years old, six in December. Misha was from Jodi's one and only litter. We took Geilo, Freya and Elkie along with Johann and Jenta so it was a family gathering, with Misha the only one not related. We all had a lovely afternoon with Helen Chris, Rob and the dogs. Needless to say when we got home Johann and Jenta slept for the rest of the day!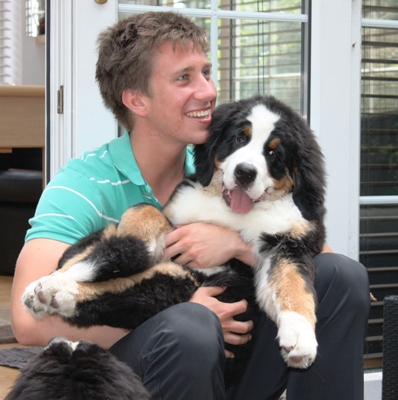 Rob with Yogi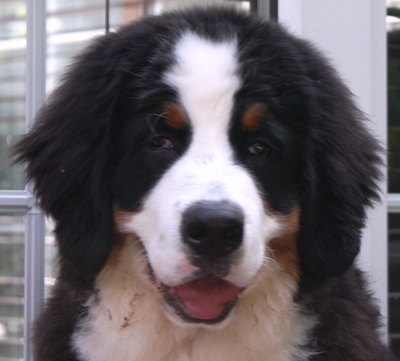 Yogi - 18 weeks old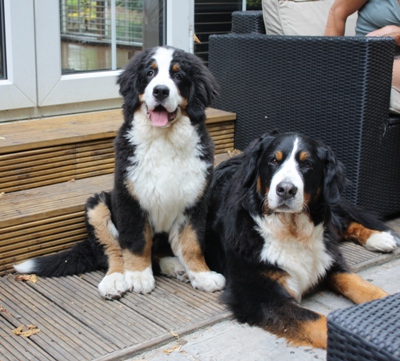 Yogi and Misha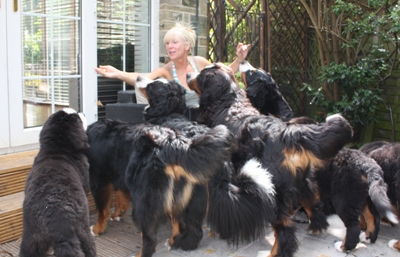 Helen decided to get the biscuits out - not the best idea when you are surrounded by 7 Bernese!! Left to right Yogi, Freya, Elkie, Geilo, Jenta, Johann and Misha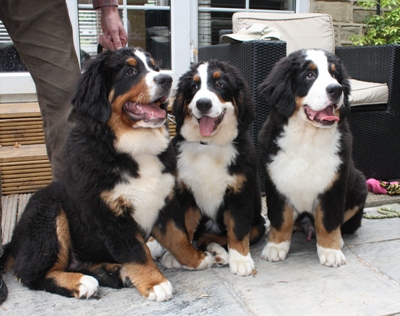 Johann, Jenta and Yogi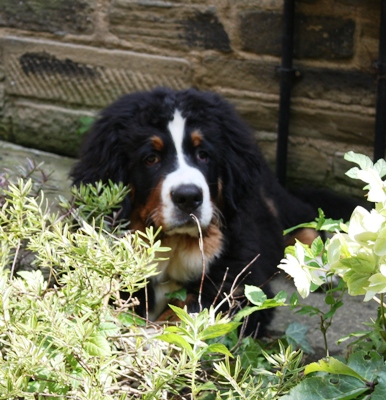 Johann chilling in the bushes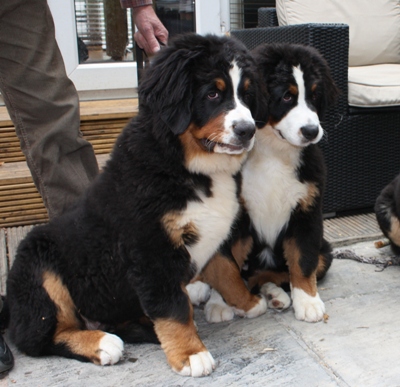 Johann and Jenta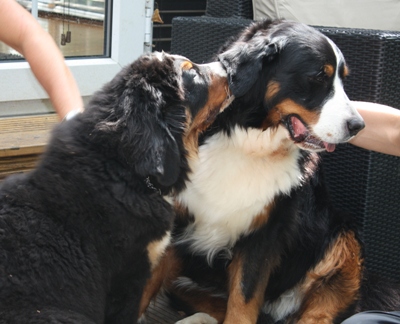 Johann whispering sweet nothings in Mishas ear!!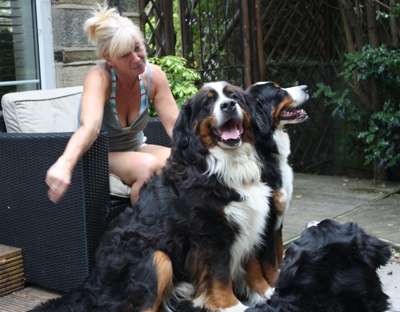 Geilo and Freya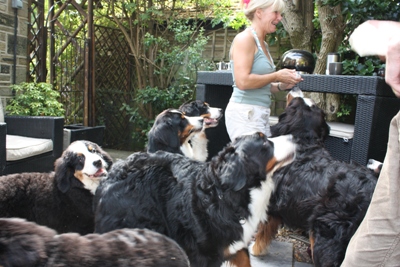 Anything for us?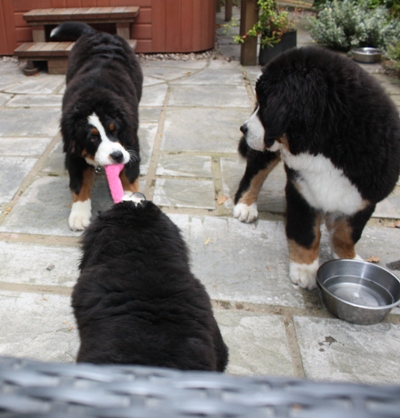 Jenta and Johann having a tug of war with Yogi watching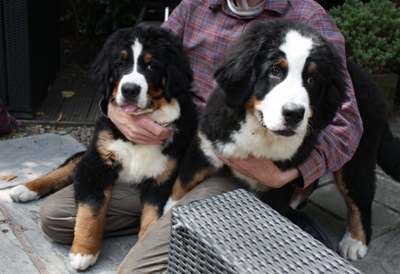 Johann and Yogi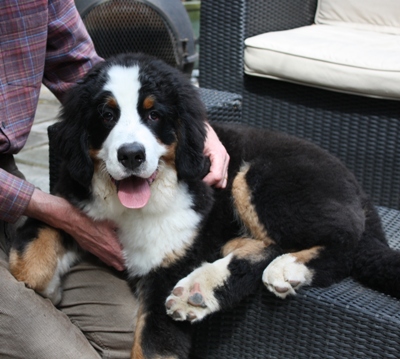 Yogi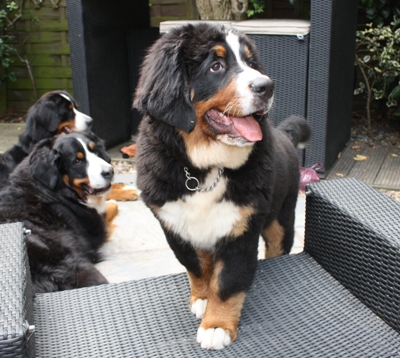 Johann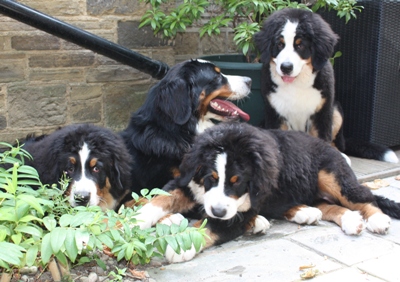 Johann, Freya, Jenta and Yogi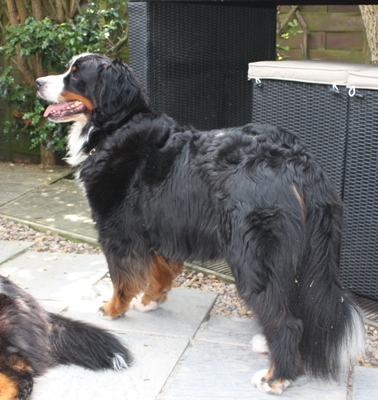 Elkie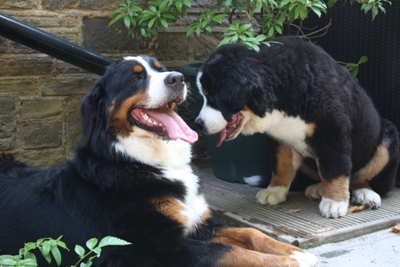 Freya and Yogi - from the day the puppies were born all Freya ever wanted to do was to be with them, she is of course their half sister, but she treats them as if she were their mother, poor Steffi doesn't get a look in when Freya is about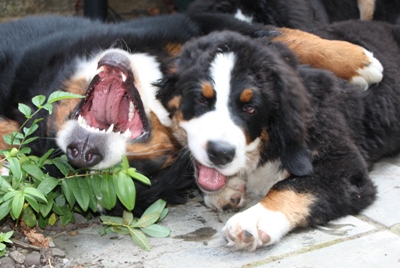 Jenta deciding to examine Freyas teeth!! Well Chris is a Dentist after all!!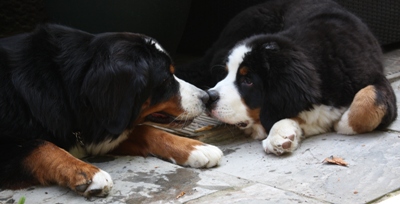 Yogi meets his half-sister Freya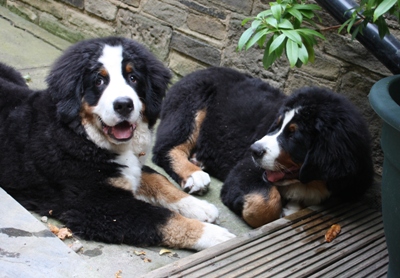 Yogi and Johann