Week 1
On the 1st February our expected litter were born, this is a repeat mating from 2011, to see picture's of the puppies in this litter please see *OUR PUPPIES* page. In this litter we have four male's and two female's, mother and puppies are all well. There were actually 9 puppies born, but unfortunately the last three, all Males, were stillborn.
Sire: Dale Gudbrand's C-Geilo ZaLa at Staubach (Nor Imp)
Dam: Gwen-Stefani von Bernice Love at Staubach (Ger Imp)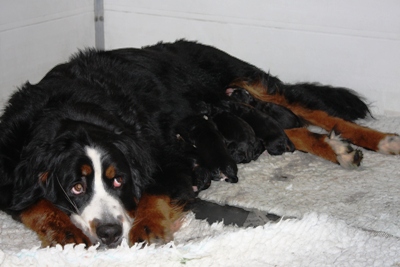 Steffi with her 6 puppies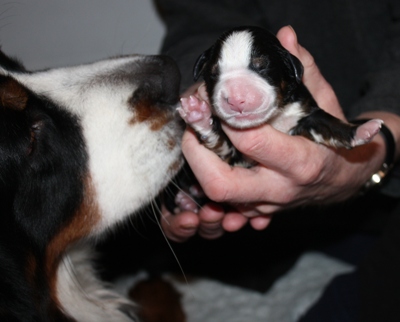 Steffi with her first born - a Male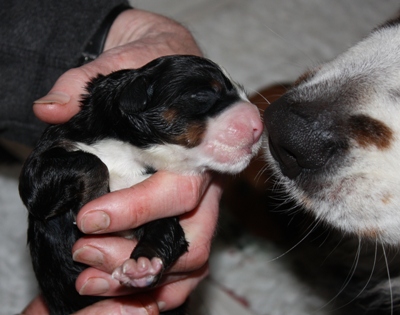 and the last puppy born, also a Male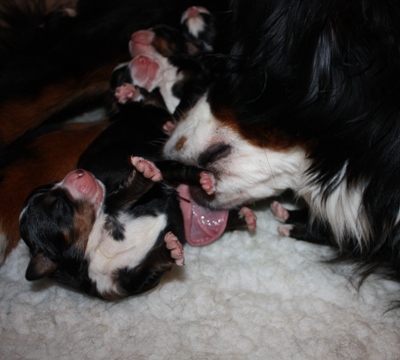 Time for a first bath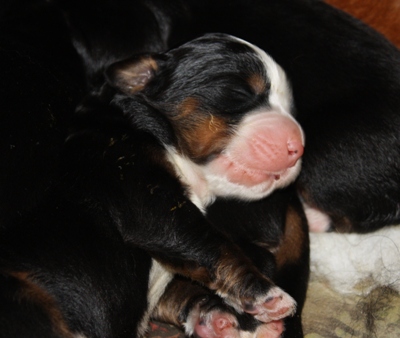 followed by a sleep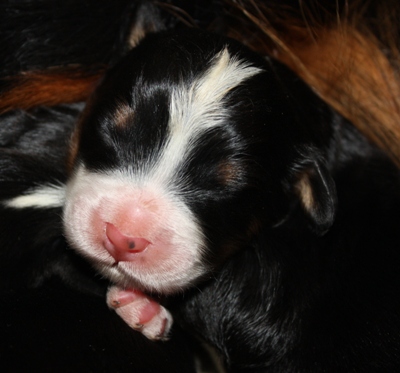 for this one also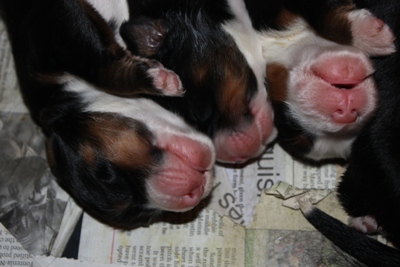 These three prefer company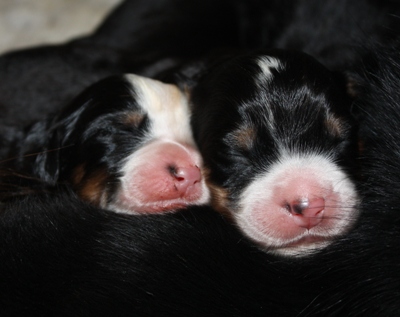 Male and Female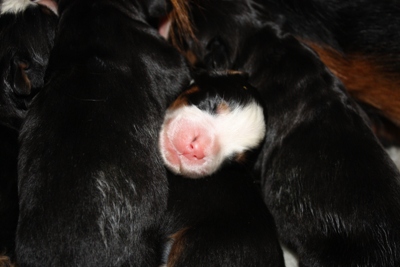 The Milk bar is the other way!!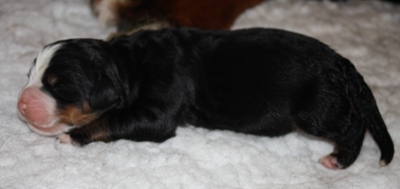 I like to be on my own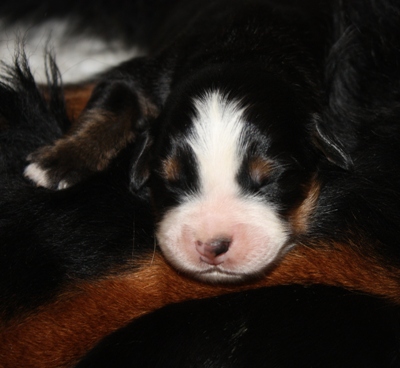 This one's nose was black when it was born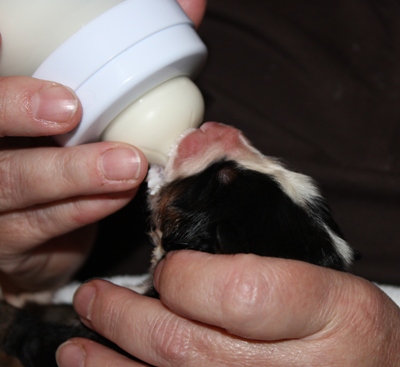 This one keeps getting pushed out at feeding time, so time for a little assistance, but don't worry as Johann was bottle fed from 11 days old and look at him now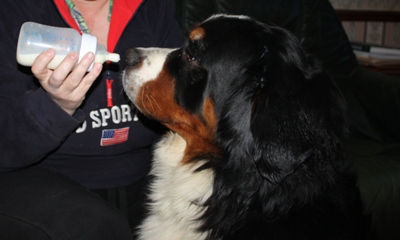 Johann from our last litter 11 months
5th February - Day 5
All is well with Steffi and her puppies, they are progressing as we would expect.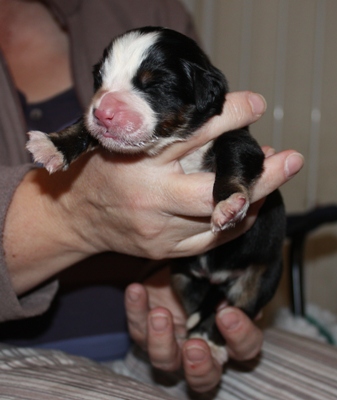 Male Puppy Day 5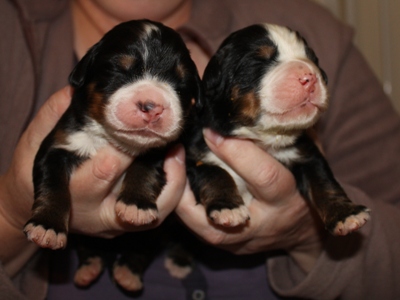 Female - Male Day 5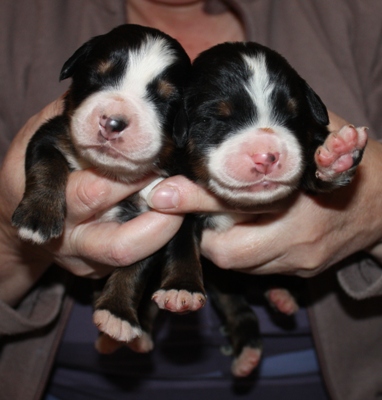 Male - Female Day 5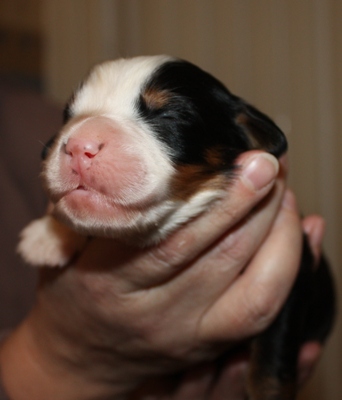 Male Day 5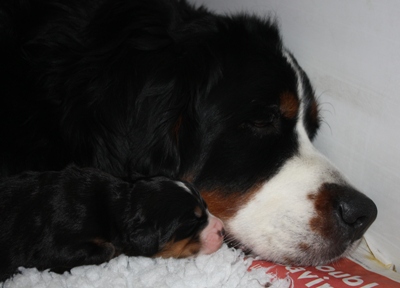 Mother and Daughter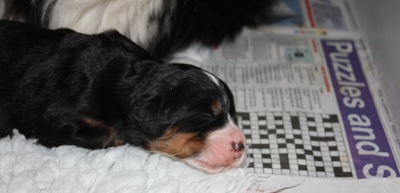 Anybody know the answer to 17 across?