Week 2
14th February 2012
The puppies will be two weeks old tomorrow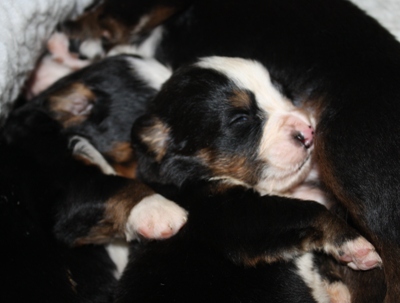 Put your paws around me and keep me warm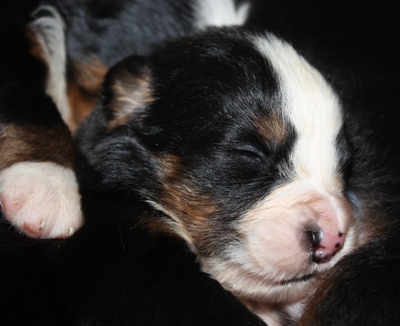 Male with one eye open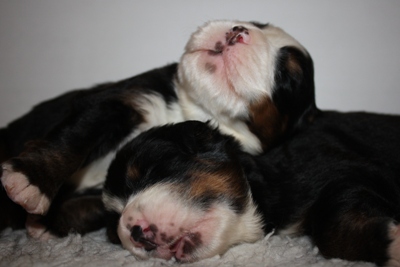 Male using a female as a pillow!!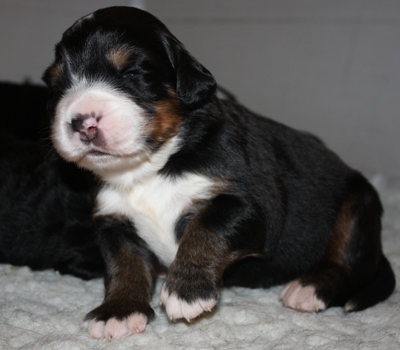 One of the girls with her eyes just opening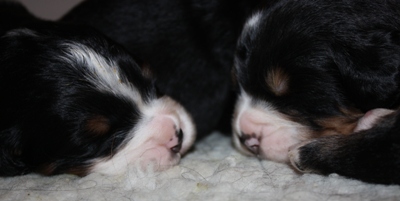 The 2 females
12th February 2012
We are now well into week two and the puppies are progressing as we would expect. Steffi is a wonderful mother as you will see from the following pictures. She now leaves the puppies on there own for short spells, but she much prefers being in the whelping box with them, even if they are not feeding. One of the puppies has one eye open today, so it will not be long before they all have their eyes open.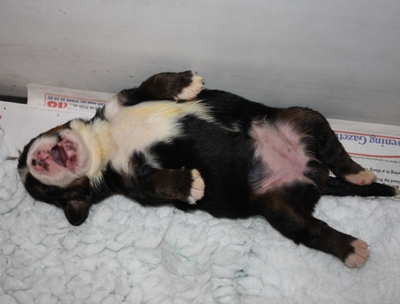 This little girl enjoys a joke!!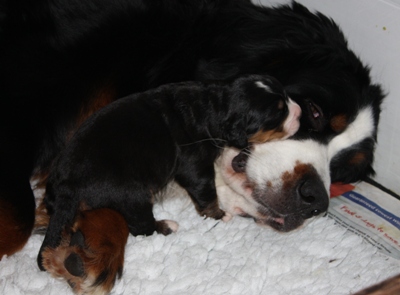 This little girl is the most adventrous of them all, she is always climbing over Steffi or trying to snuggle in behind her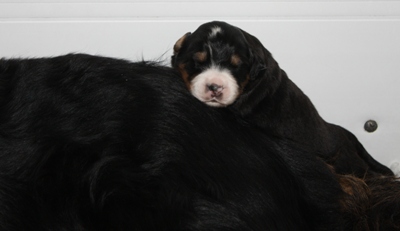 or climbing on her back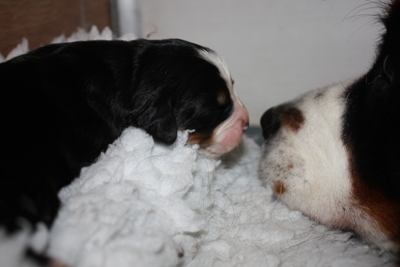 Hi Mum!!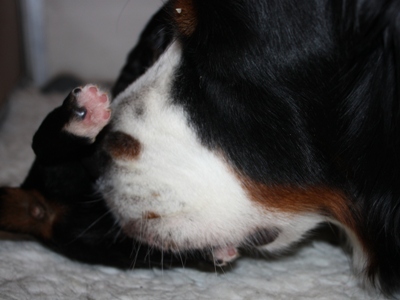 Well now you are there I might as well give you a wash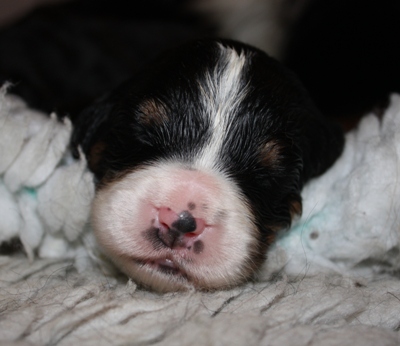 Little Girl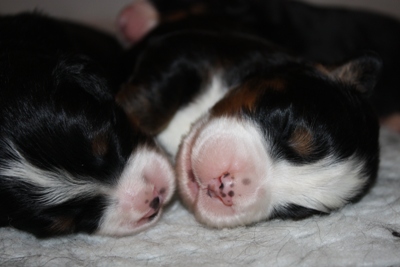 Female and Male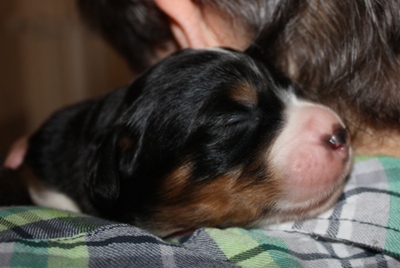 Time for some TLC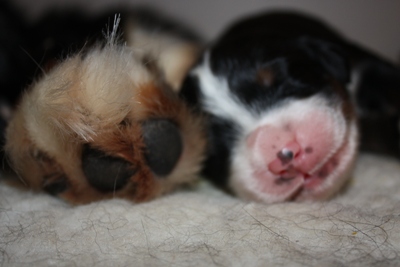 This one's head is as big as Steffis paw.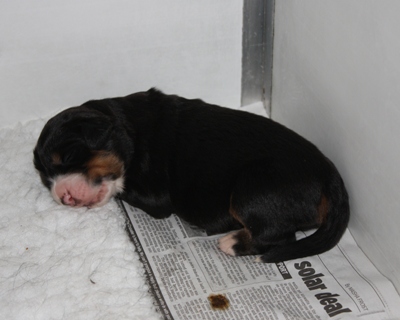 As the puppies get bigger, they start to like some space on their own.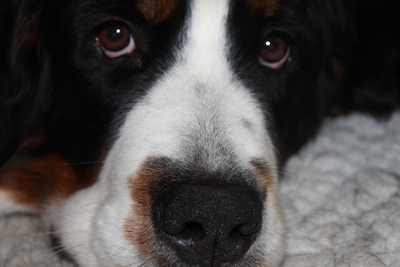 Steffi likes to keep her eyes on them all the time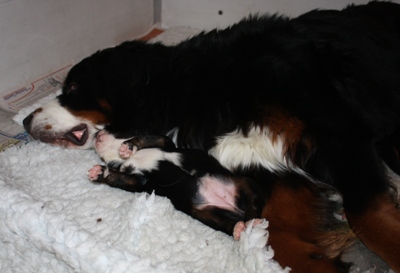 but she likes nothing better than being close to them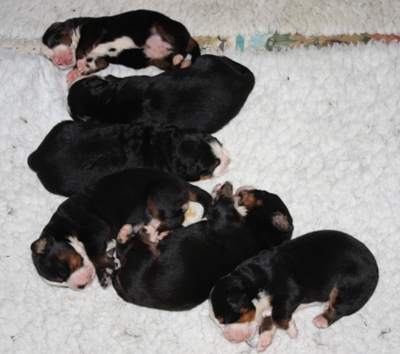 All six of the puppies 8 days old