Week 4
SCROLL DOWN FOR THE LATEST PICTURES
22nd February 2012
The puppies are 3 weeks old today and we are very pleased with their progress. We have started weaning and whilst it is a slow process to start with, as they have to learn to lap rather than suck, within a couple of days they are licking the bowl clean. Steffi is in very good health and continues to be an excellent mother.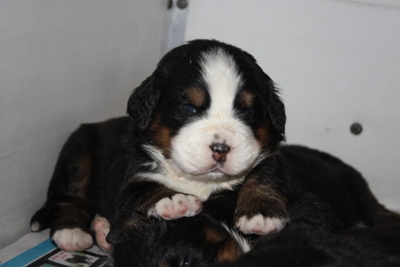 Male - 3 weeks old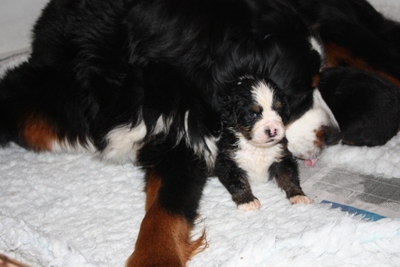 Mother and son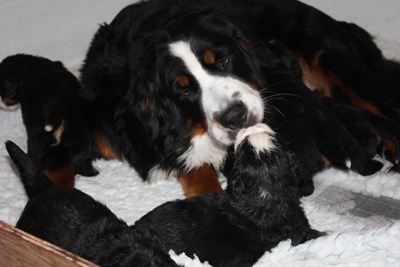 Steffi cleaning the puppies after their puppy porridge meal
24th February 2012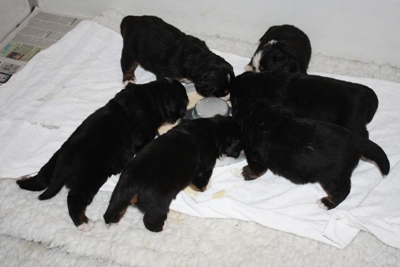 All six of the puppies enjoying a meal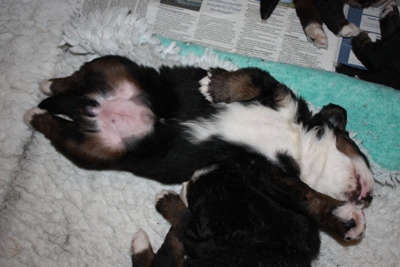 I'm sooo full now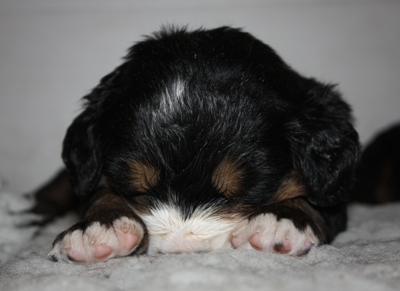 and I'm so tired!!
We're so comfy!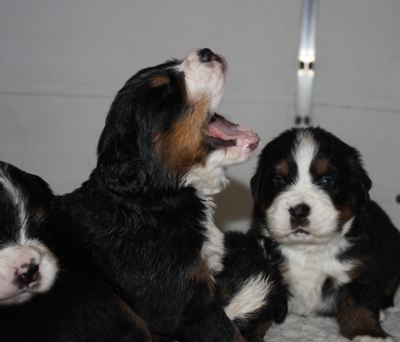 Listen to me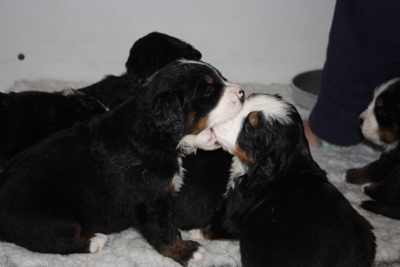 I bet I can swallow you whole!!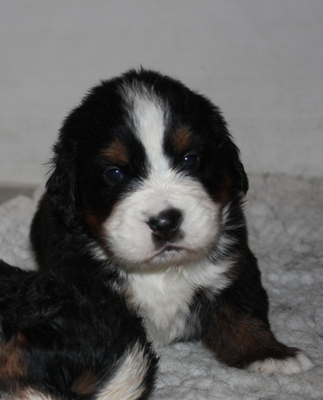 Please don't do that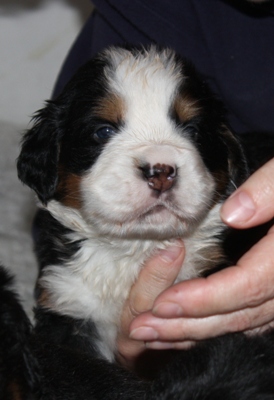 Don't worry he won't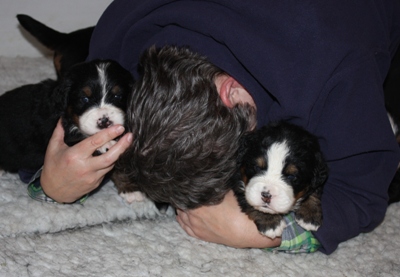 I will protect you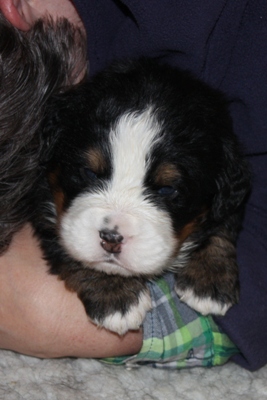 little boy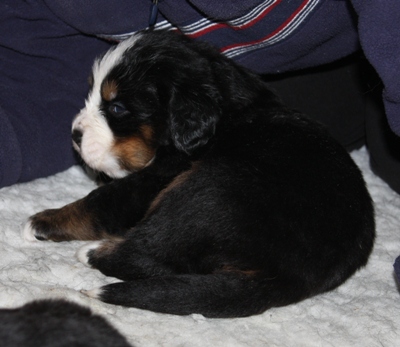 After all that excitement time to go to sleep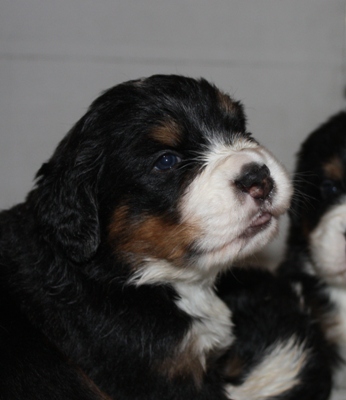 but guess who is still awake!
26th February 2012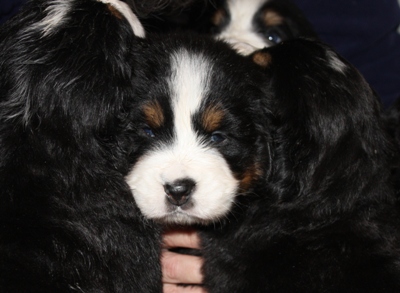 I can just squeeze through here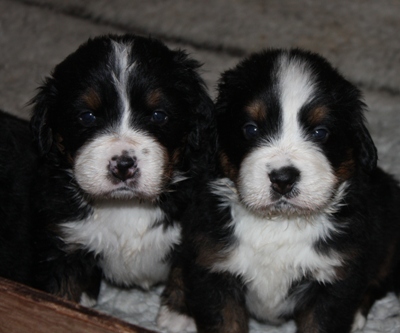 Female - Male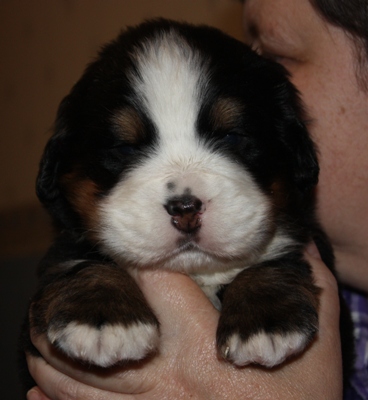 Male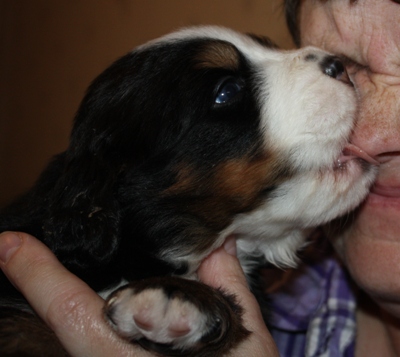 I'm hungry
27th February 2012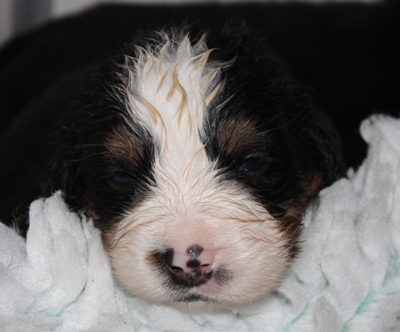 Male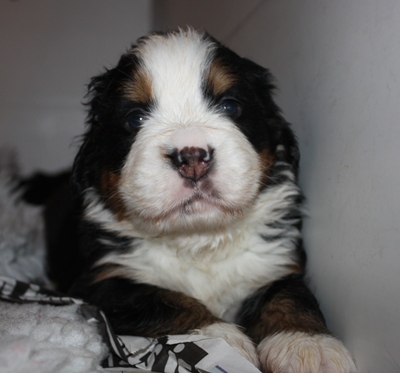 Male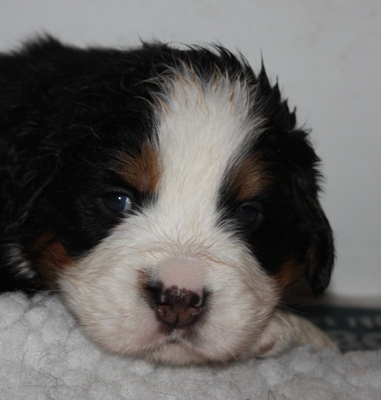 Male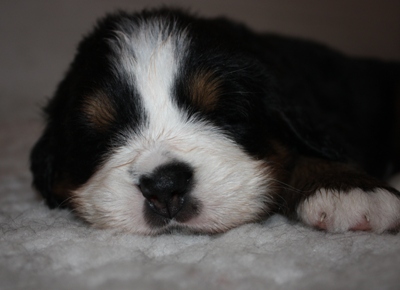 Sleepy Male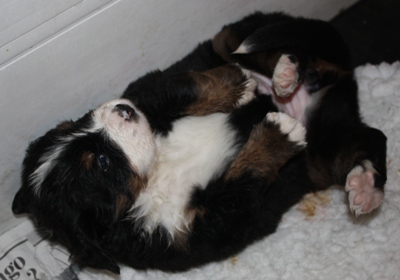 Female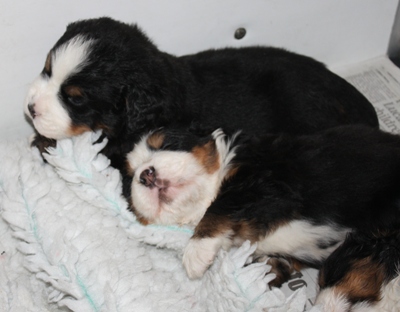 Two Males
29th February 2012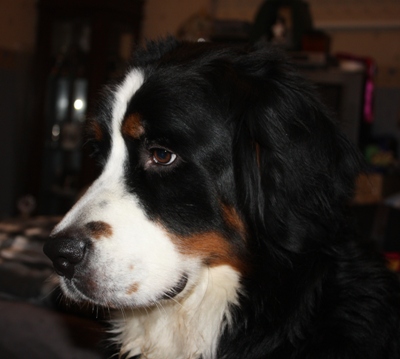 Steffi is now spending less time with the puppies, maybe only feeding once during the day and once during the night, but she still likes to keep an eye on them to make sure they are alright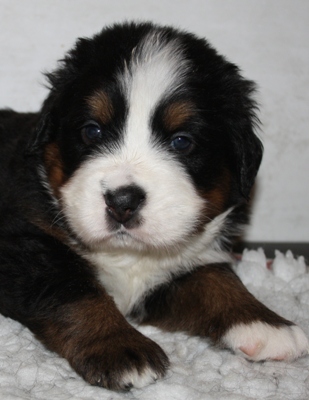 At this stage of their development the puppies heads appear to be to large for their bodies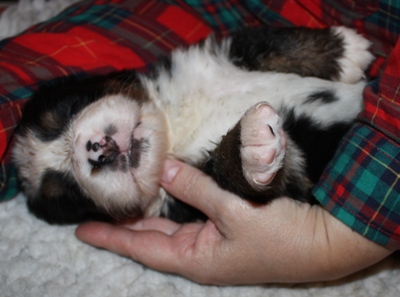 This little boy had just finished his tea and was lying next to me, out for the count in my hand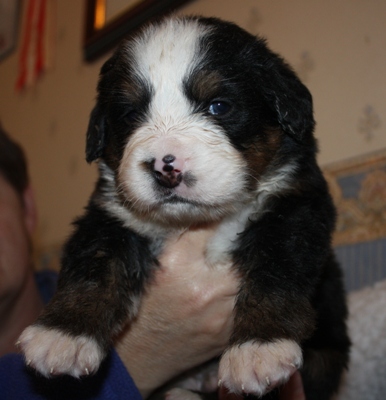 This is the boy who was being pushed out by the others and we were supplementing with a bottle feed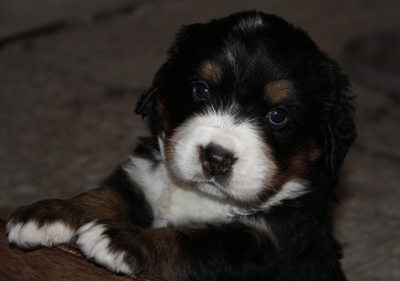 The puppies are becoming more adventurous now and are starting to try and climb out of the whelping box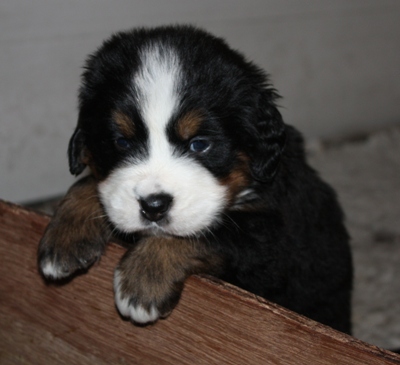 It is a race to see who will be first out