Week 5
For the latest pictures please scroll down the page
29th February 2012
The puppies are four weeks old today and we are very pleased with their progress.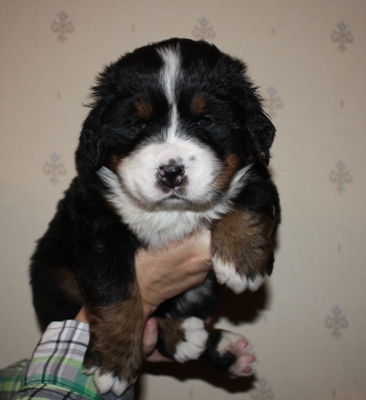 Their weights are very good for their age and they are becoming more active each day.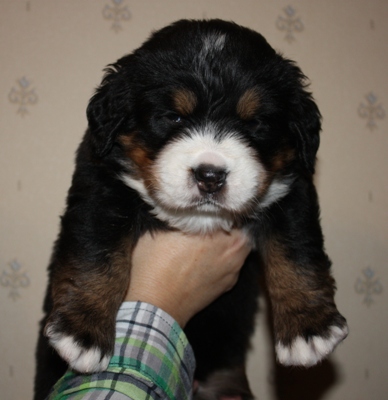 They are having 4 meals a day at the moment.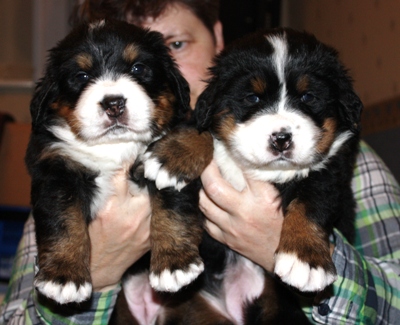 Breakfast and bedtime they have rice with goats milk.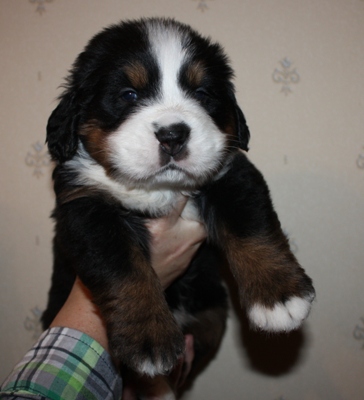 Then they have for their two main meals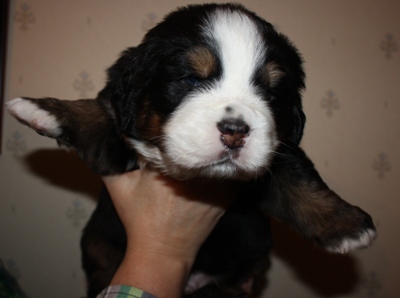 at dinner time and tea time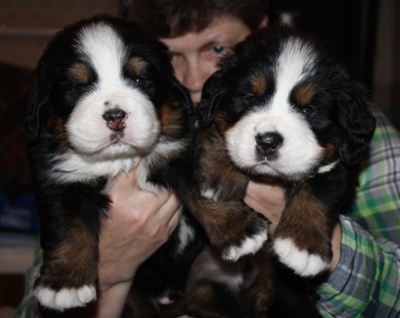 soaked puppy food mixed with a little scrambled egg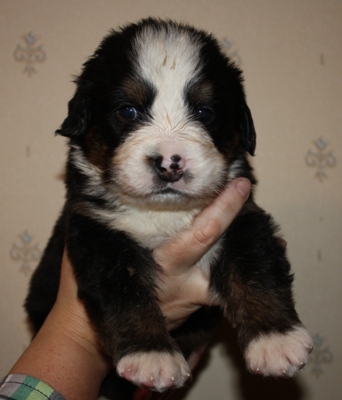 which they love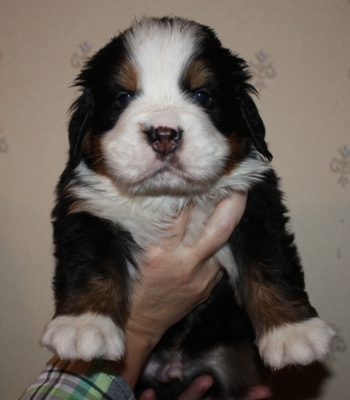 Steffi goes in once during the day and once during the night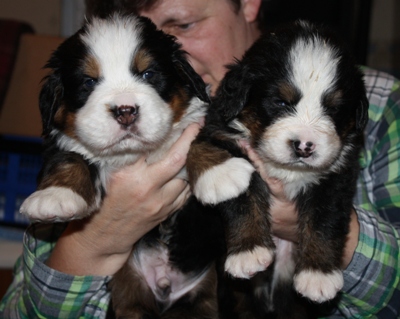 They are starting to get a bit much for her now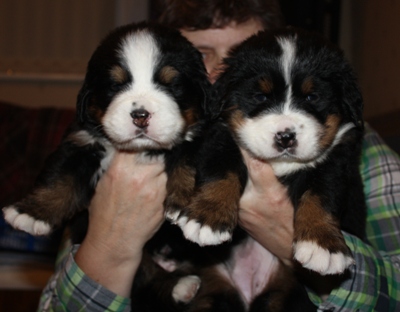 as they chase her around the box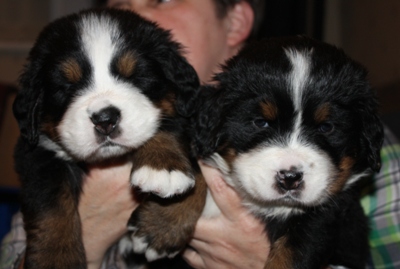 but she still manages to gather them together under her and feed them all
3rd March 2012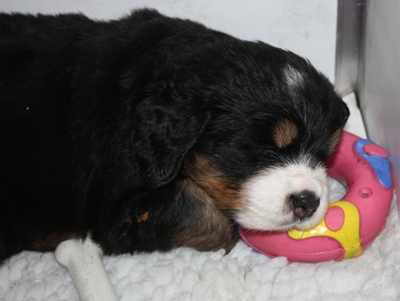 This is a comfy pillow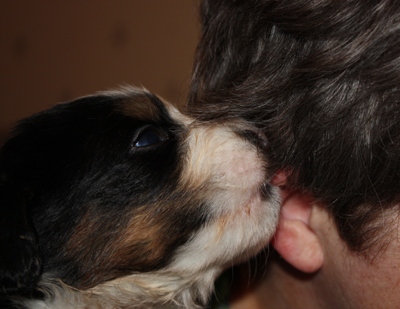 Please will you give me a cuddle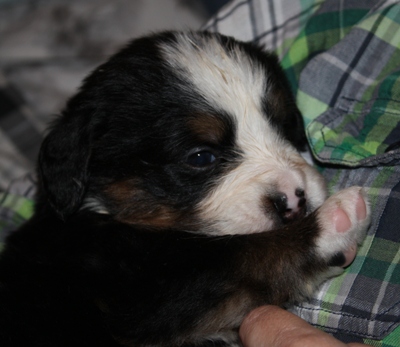 OK then
4th March 2012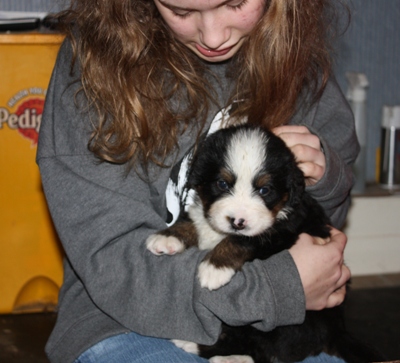 one of the puppies first visitors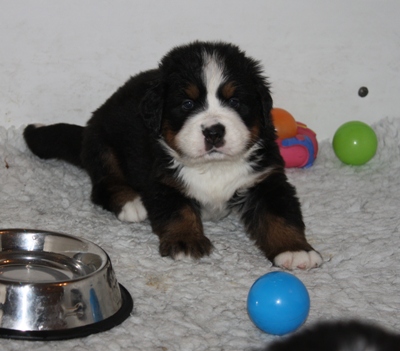 Anyone for a game of footie?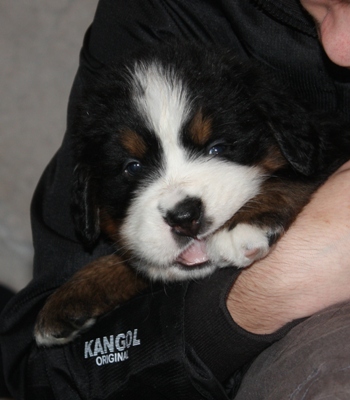 I'll play, I'll just sharpen up my shooting skills!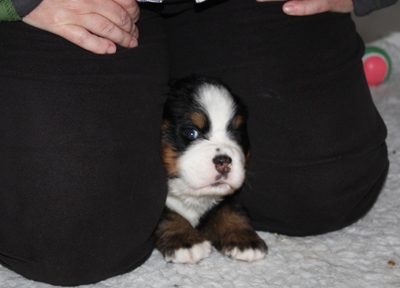 I'll go in goal!
5th March 2012
The puppies had their first visitors at the weekend and spent most of their time asleep, however they came alive last night and decided that the best time for play is either 11.00pm or 3.00am in the morning!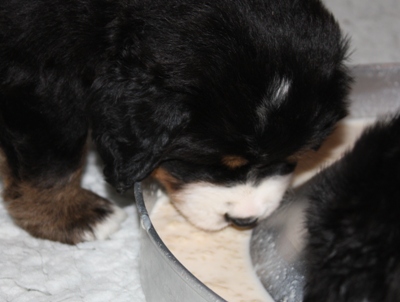 3.00am feed following thir playtime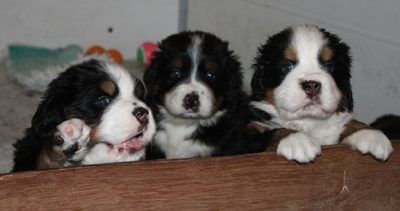 boy girl boy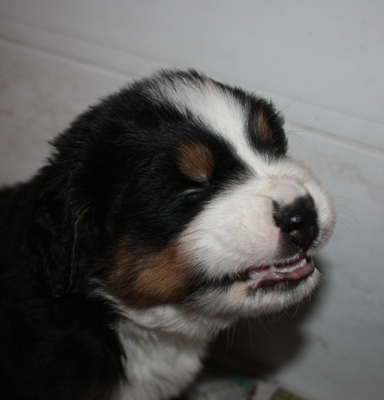 I don't know what this boy thought was funny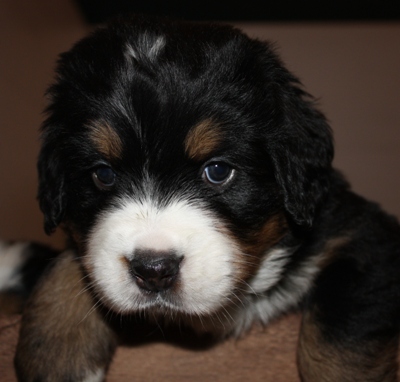 Girl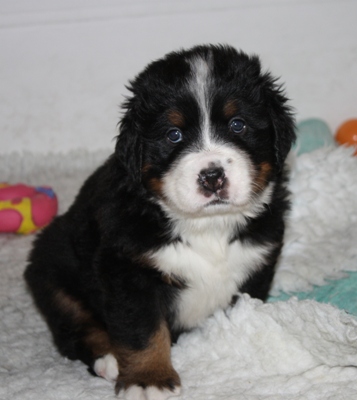 serious girl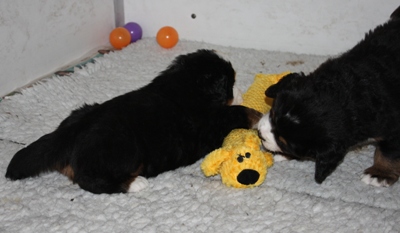 We introduced some some soft toys for the puppies to play with tonight. They didn't know what to make of them at first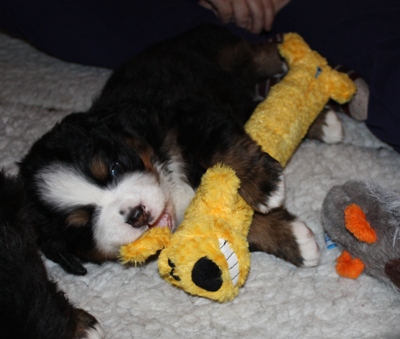 but it wasn't long before they were either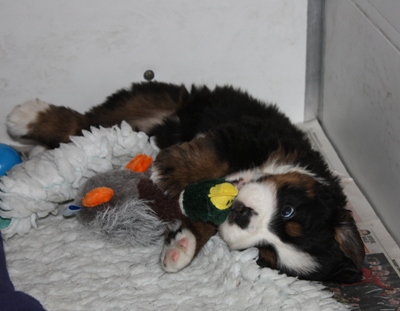 cuddling them or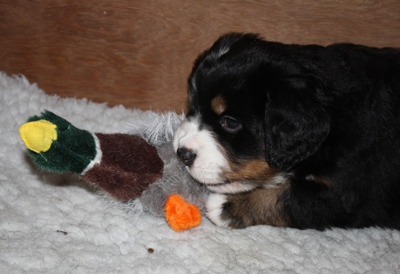 killing them!
6th March 2012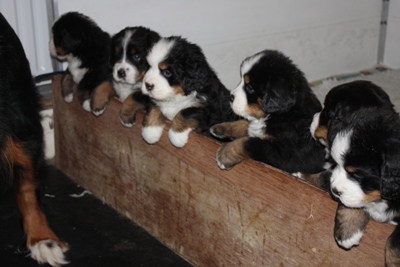 We're over here Mam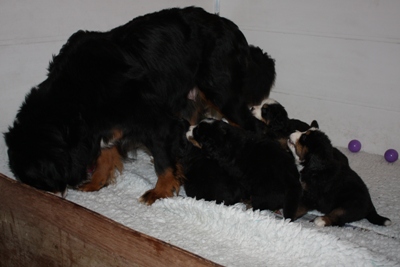 As Steffi can't lay down now to feed the puppies, as they are too big I think It's the best place for them now, although she still goes in once during the day and once during the night. She is so tolerant of the way they chase her about and swing off her!! We don't make her go in as they don't need her now, but she starts to get quite agitated if you don't let her in.