Week 6
For the latest pictures please scroll down the page
8th March 2012
We can't quite believe that the puppies are 5 weeks old, time flies when you are having fun! It was a nice day on Tuesday so the puppies experienced the big outside world for the first time. However, the wind was quite cold so they were only outside on the garden for 10 minutes and didn't quite know what to make of it. There are only pictures of five of them because I couldn't get a decent picture of the other male.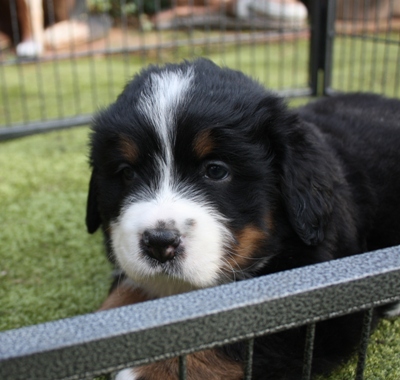 Khono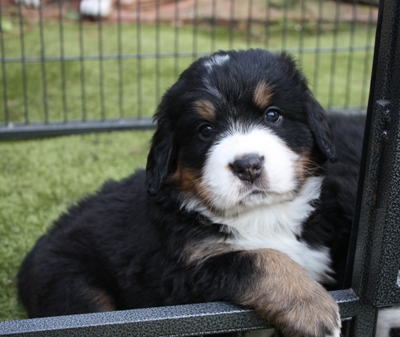 Skye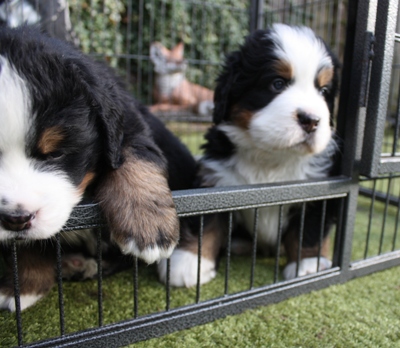 Male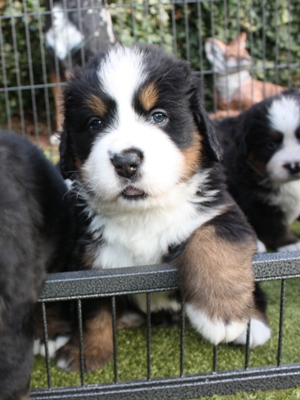 Male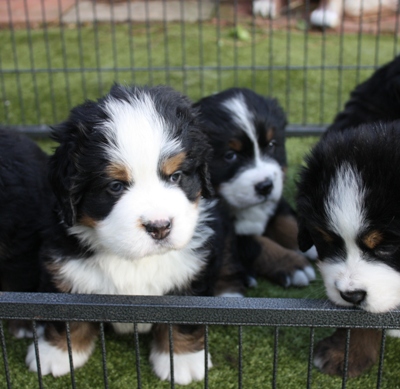 Male
9th March 2012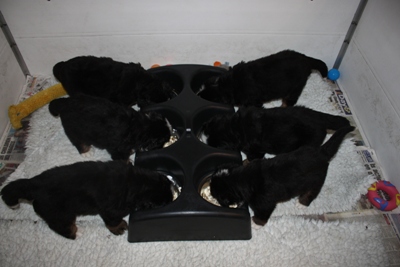 The puppies now feed out of their own individual bowls from the puppy feeder.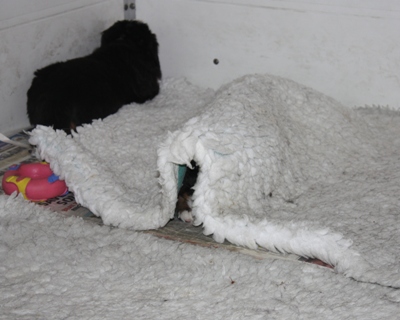 Yesterday, we looked in the whelping box and could only count 5 puppies and a lump!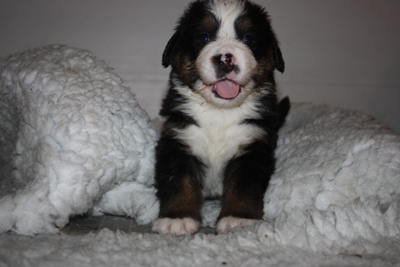 It is one of the girls who loves to burrow underneath the whelping blanket, however this means that the other puppies can sit on it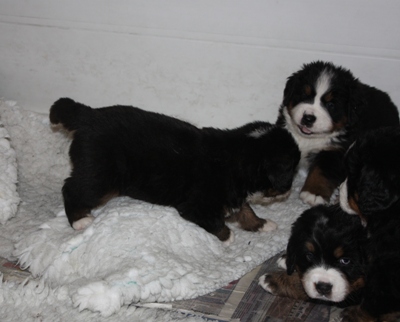 lay on it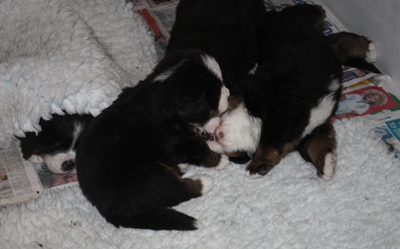 or just play around it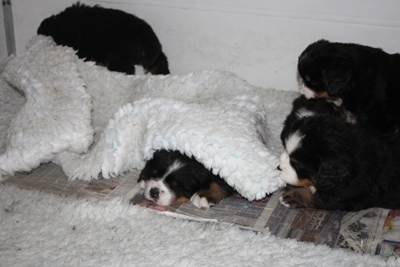 We want you to come out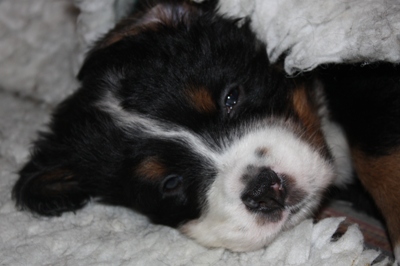 it's so snuggly though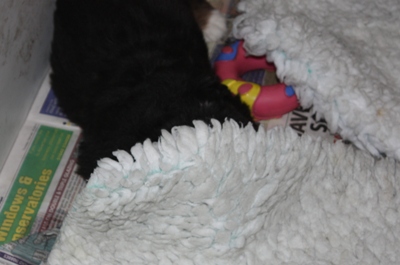 You're wasting your time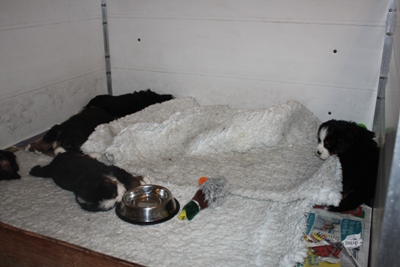 I'll just go back again!!
The puppies are now quite active and love playing with each other, however they are just as happy and amusing playing on their own as this next sequence of pictures shows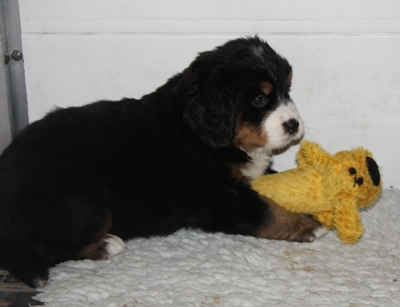 I love you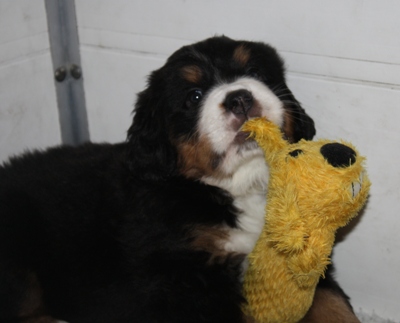 but that doesn't mean I won't pull your ear off!!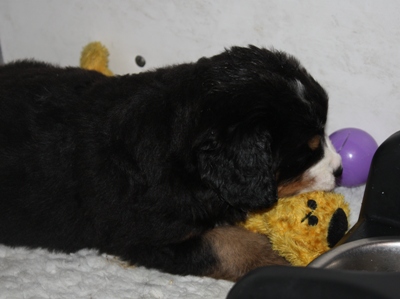 Oh I'm sorry I'll kiss it better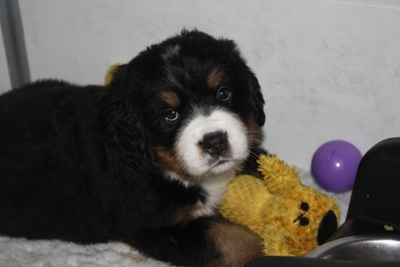 Friends again!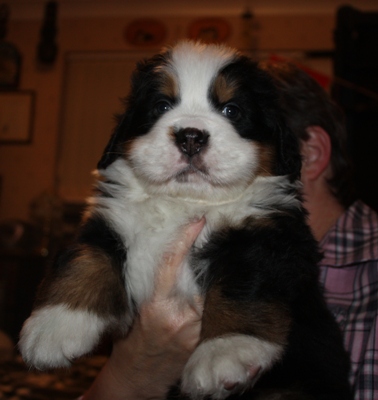 Male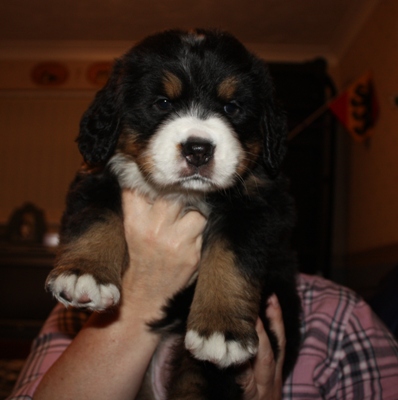 Skye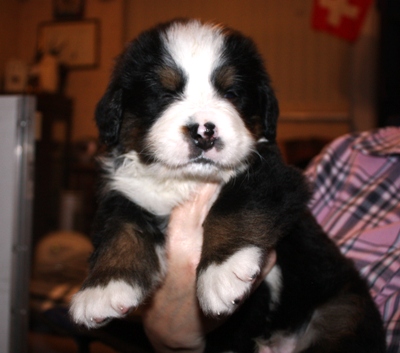 Male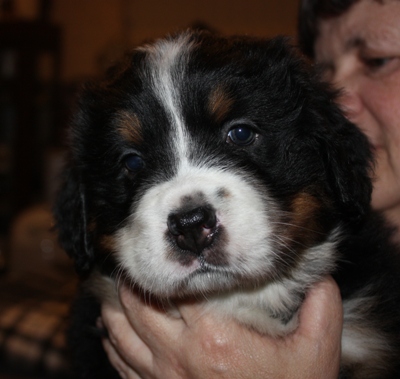 Khono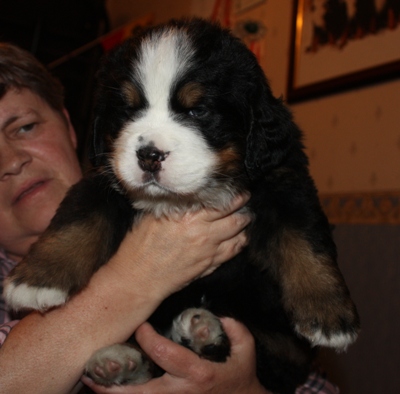 Male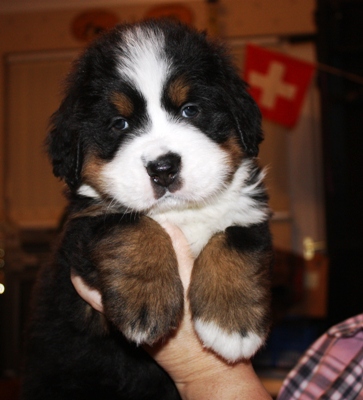 Male
13th March 2012
There have been no pictures for a couple of days because Ian took the camera with him to Crufts. Normal service now resumed!! It was a beautiful day here yesterday so the puppies went outside onto the garden. However, the pen we put up for them wasn't really big enough for us to get in with them and take pictures. Another problem I encountered when trying to take the pictures, as you will see below was Katie!!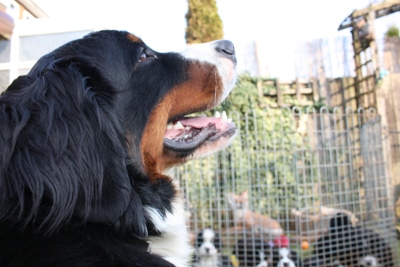 She kept sitting on my knee which made things rather difficult!!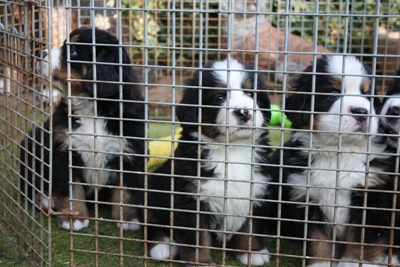 However she would have loved to get in there with them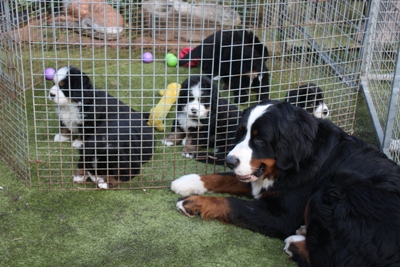 They were also interested in what Freya was doing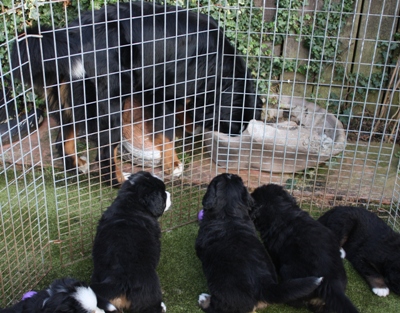 We have now extended the whelping box so that they have more room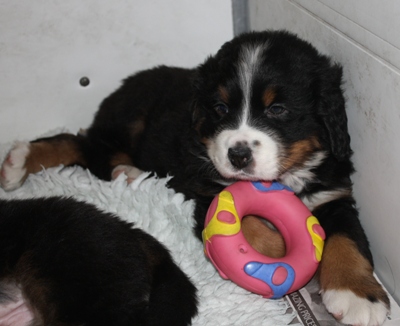 and introduced a small bed which they love playing in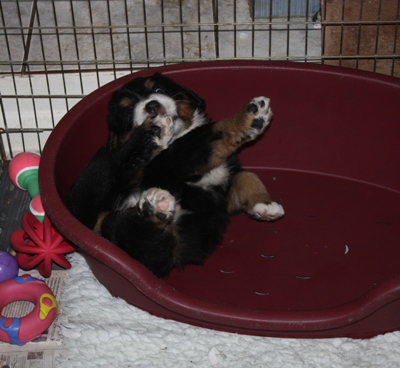 Skye playing in the bed - It is unusual for there to be only one puppy in there.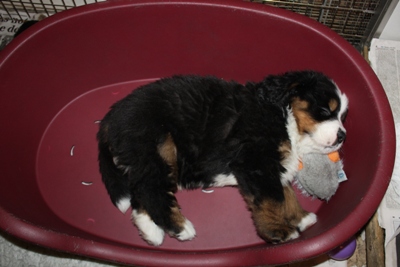 Although this boy seems to know what the bed is for!