Week 9
28th March 2012
Well the puppies are 8 weeks old today and will soon be on their way to their new homes, the first one, Odin, goes on Friday afternoon, Skye and Monti go on Saturday and finally Sonny on Sunday!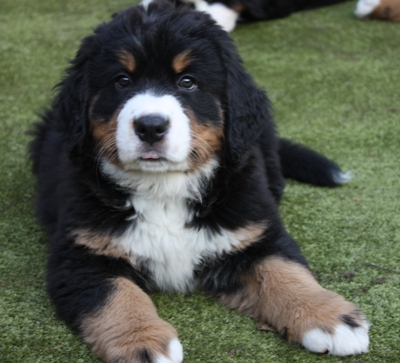 We will be very sad to see them go, we have been very pleased with the litter since day one and each week that has past has seen us become more and more attached to them all. If we win the lottery tonight then there are going to be some very disappointed people!! It is really strange because the puppies that are leaving us are going to Scotland, Ireland, Wales and England. Ian was going to take them all to school today, but in the end we decided to play safe and only take Khono and Kheno, just in case one of the kids dropped one or stood on one!! He could not believe how well they behaved. He took a pen with him to put them in, but the only time they spent in it was when they became tired, for a little sleep.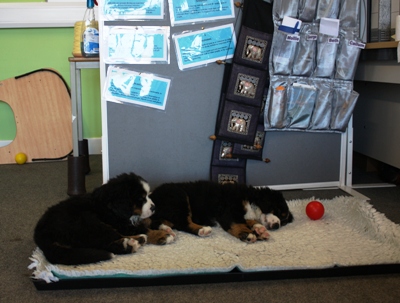 Kheno and Khono asleep in the classroom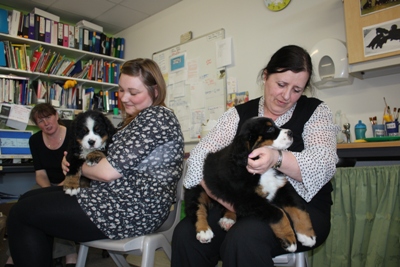 with the teachers, note the picture of the puppies on the cupboard above the teachers head!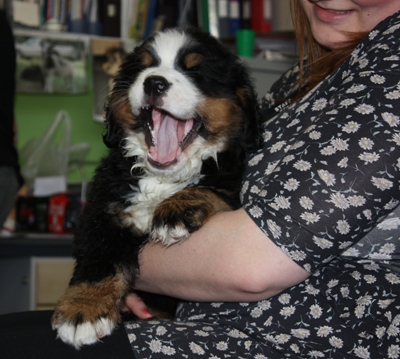 Kheno - I'm so tired now its been a long first day at school!
The next set of pictures are to compare the same two puppies at 4 weeks old and those we have taken tonight at 8 weeks old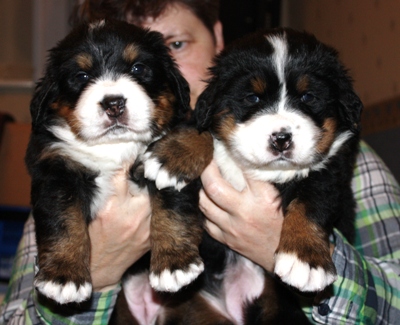 Skye and Khono - 4 weeks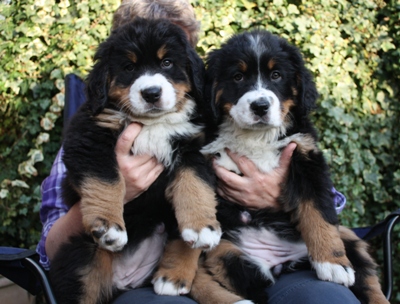 Skye and Khono 8 weeks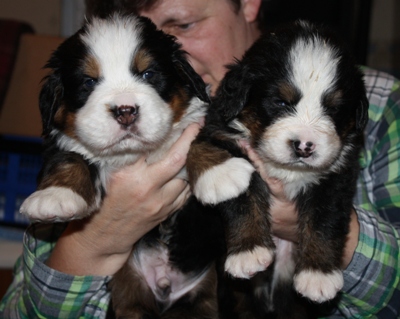 Odin and Sonny - 4 weeks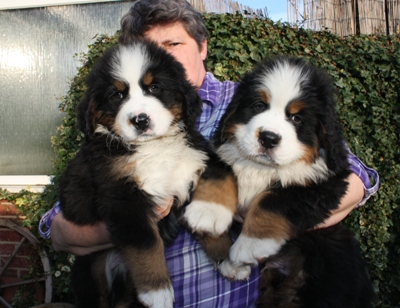 Sonny and Odin - 8 weeks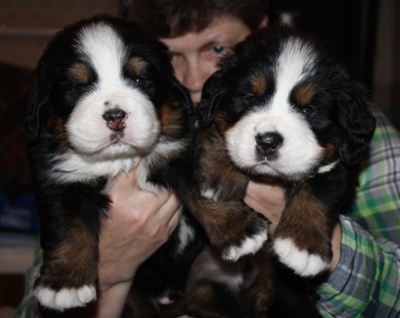 Kheno and Monti - 4 weeks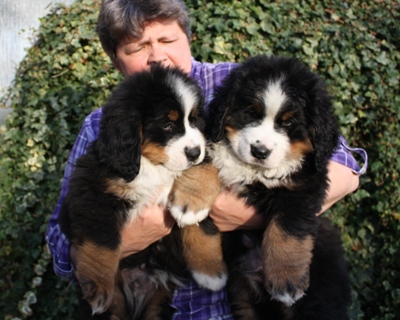 Monti and Kheno
When we started taking the pictures tonight, we took the pictures of the boys first and I was standing up just managing to hold them, by the time we got to Skye and Khono, I had to sit down. All of the puppies weigh over 1 stone, but Khono is the heaviest - when we weighed her last night she was 20lbs 4.ozs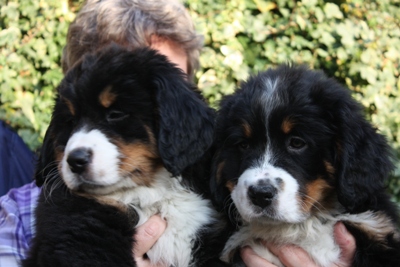 Skye and Khono
29th March 2012
Today is a very sad day in the Staubach house, as this is the last day we will have all the puppies together as Odin goes to his new home tomorrow. We have been so lucky with the weather we have had over the last two weeks which has meant that the pups can be outside in the fresh air twice a day.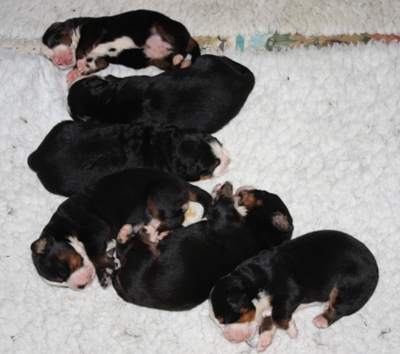 Its amazing that they go from this at 5 days old to
this in eight weeks
I make no apologies that Skye seems to be in just about every picture, she just always seems to be there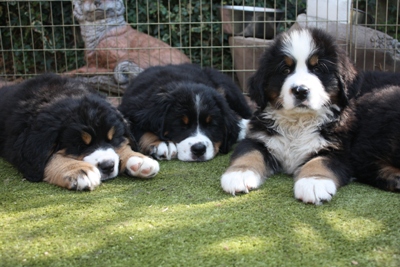 Skye, Khono and Sonny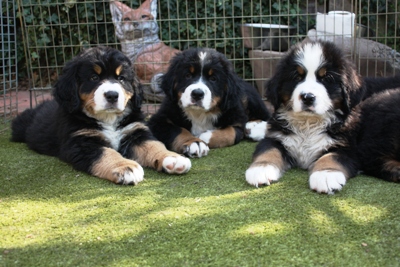 Skye Khono and Sunny again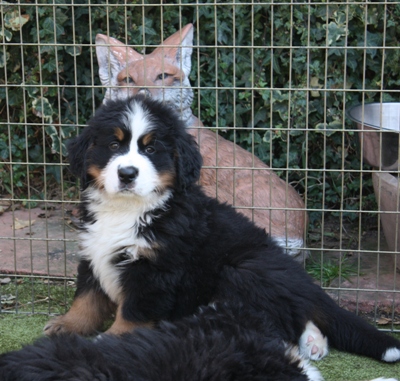 Monti with Mr Fox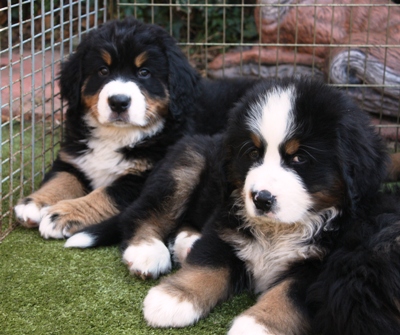 Skye and Sonny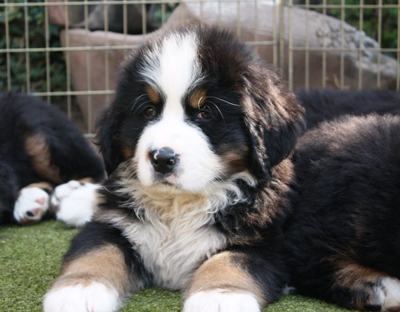 Sonny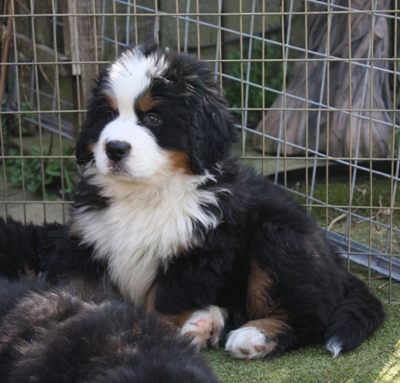 Odin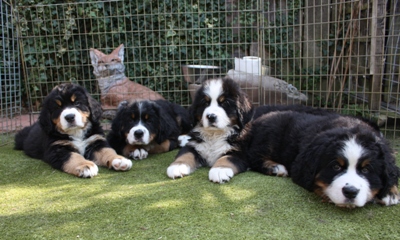 Skye, Khono, Sonny and Kheno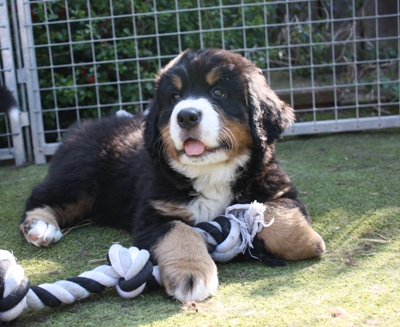 and when she is on her own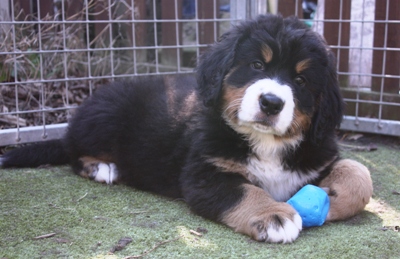 she is very photogenic and likes to pose for the camera!!
30th March 2012
The first of our puppies left us today, it was a very sad day for us, but a very happy day for Teresa, Mick, Holly Adam and Odin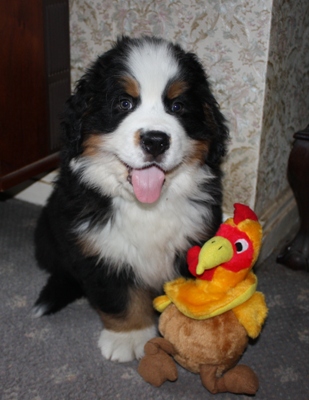 Odin with his chicken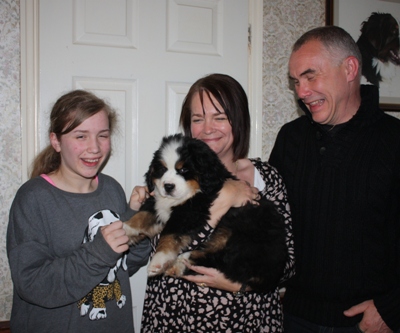 with Holly, Teresa and Mick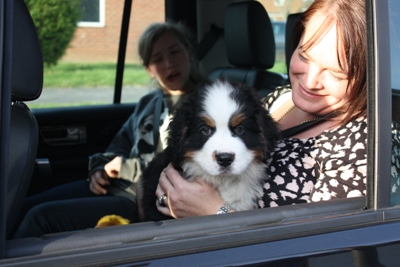 In the car ready to go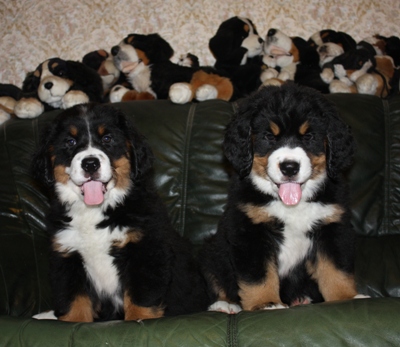 Khono and Skye
31st March 2012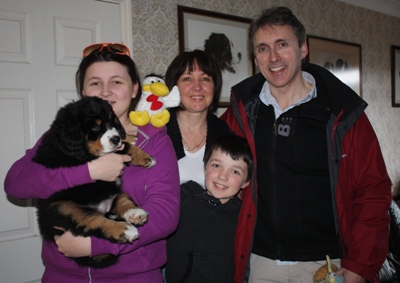 Whilst it is always a sad day when the puppies leave, today was extra sad because Skye left us for her new home, she was just such a character. Even at 10 days old, you just knew who the mischief maker was going to be, she was the one who used to burrow behind Steffi in the whelping box, of if she couldn't do that she would climb over her to get behind her. As she got older, she became more and more photogenic and would always pose for the camera, which is why there are so many pictures of her on the weekly log. However, she has gone to a lovely home where she will be much loved and cared for, which at the end of the day, is the most important thing to us. We still can't believe how much puppies develop from the time they are born to the time they leave for a new life.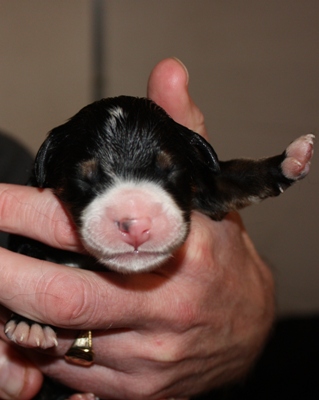 Skye 5 minutes old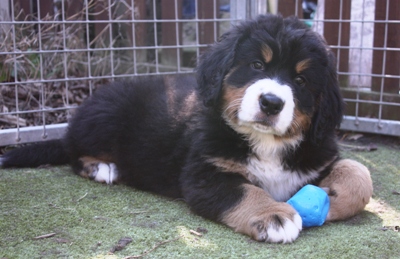 8 weeks old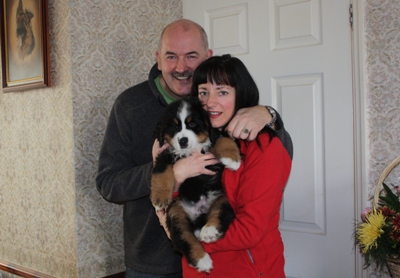 The second puppy to go today, was Monti. Monti has gone to Northern Ireland, to a couple, Greg and Pauline who first came to us for a puppy 9 years ago. At the time they came to see us, all of our puppies were spoken for, but we managed to get them fixed up with an older dog and a puppy. That puppy is now 8 years old and they decided, having lost the older dog, that it was time for another Bernese, and when they contacted us we had just mated Steffi and Geilo, so they went straight to the top of our list.
1st of April 2012
After 8 and half weeks it was time for the last puppy to leave us today. Sonny left us for his new home in Cardiff, Wales. Like all of the puppies, we had become very attached to Sonny. He was very laid back and like all of the puppies, has a wonderful temperament. When he had finished his tea, he used to like to go and lay quietly in the corner, minding his own business, but of course the other puppies didn't like that and they used to go and jump on him and make him get up and play with them. It is certainly going to be a lot quieter in the Staubach house, but we still have Khono and Kheno and that makes it easier than if all of the puppies had left us. From now on any pictures we receive will be on the pups individual page under this litter.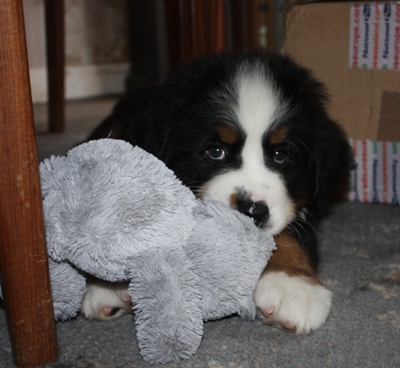 Sonny with his snuggle bear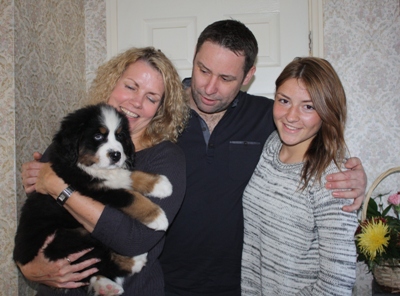 Sonny. with Fenella, Matt and Bridie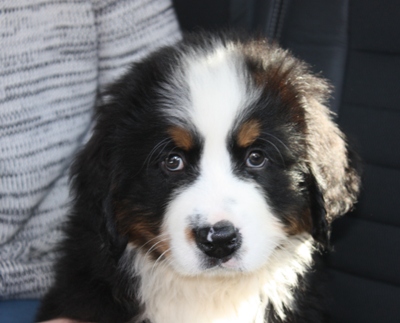 Sonny in the car on his way home