April 2012
13th April Congratulations to Felicity Broome and her female Australian Champion Bernation Solo who won the Bitch Challenge at The Sydney Royal Show, this is one of the biggest shows in Australia. This female was from Geilo's Litter 7 from frozen semen.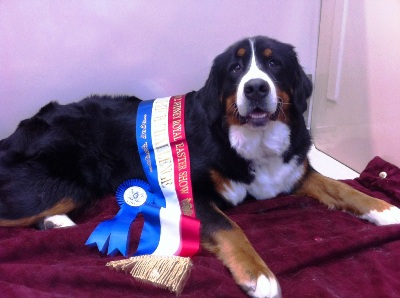 12th April 2012 - This evening we started puppy Socialisation classes with Kheno and Khono, at ten weeks it is an ideal time to start classes. They both have outgoing natures and enjoyed their first class with serveral other breeds, there was also another Bernese puppy at the class, they also liked all the attention from the owners when they were being introduced to all the puppies.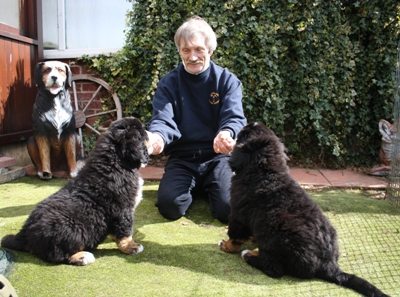 Kheno and Khono getting ready for their first puppy class
7th April 2012 - It is with sadness we have to report the sudden passing of Becky (Staubach Helga von der Wald) from our litter 7, Becky was born on December 9th 2005, she was the daughter of our Belgian female Casji, our thought are with her family at this sad time. Dear Ian & Jill, It is with great sadness that we must let you know that on Wedsnesday just gone we had to give sleep to our beautiful Becky. We are obviously completely devestated especially as it has all happened so quickly. We know you understand the massive hole that they leave in your lives when they go and we can only console ourselves with the fact that she was loved by all. We have so many amazing memories with her and the main point of this email is to thank you for allowing us to have her. She will never be forgotten and we look forward to the time when we can think about her without such pain in our hearts. We will send you some recent photos over the next few days. Best wishes to you all.Tina,Phil, Mike,Chris & Adam Shea.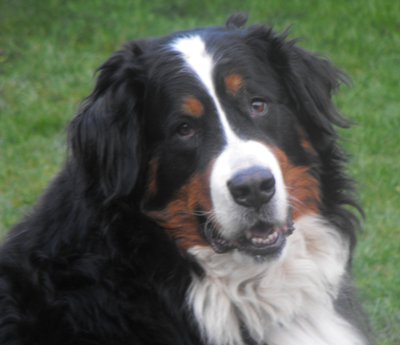 Becky - Staubach Helga von der Wald
5th April 2012 - All of the puppies have now gone to their new homes, apart from Khono and Kheno who will be staying here.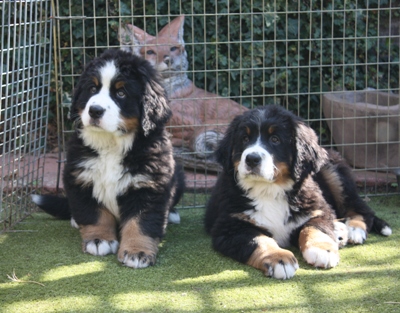 Kheno and Khono - 9 weeks old
Freya with Mr Fox