Geilo - Nala puppies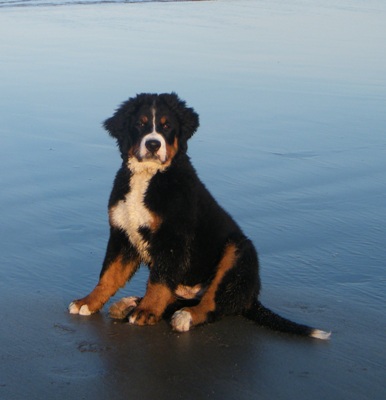 Bella at the seaside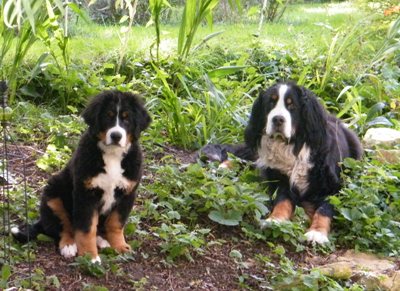 Bella & Caspar 10 years old!!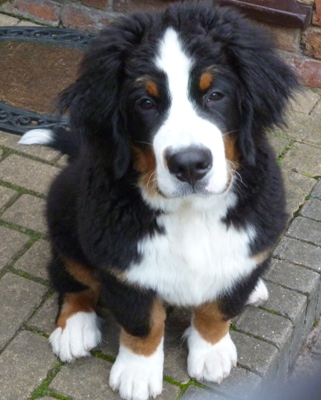 Bisto - 18 weeks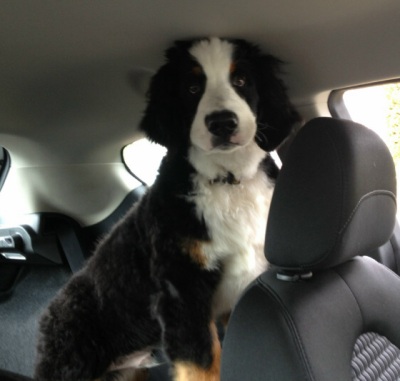 Elmo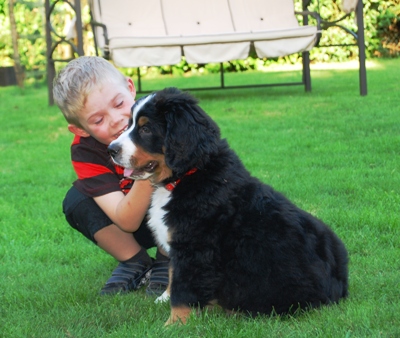 Misiek - 10 weeks old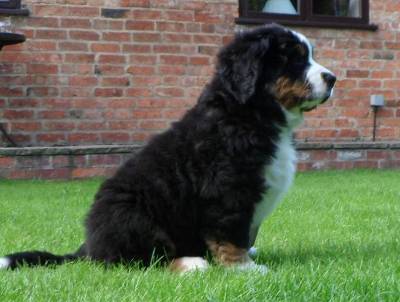 Bisto - 8 weeks old in his new home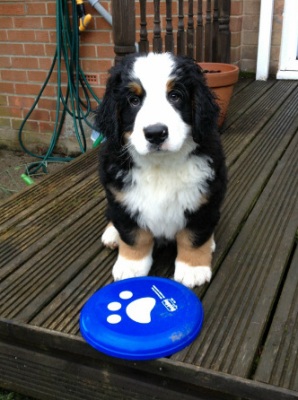 Elmo - 8 weeks old in his new home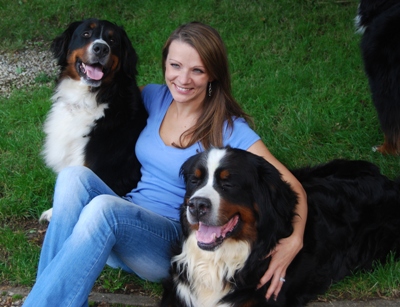 Anna with Nala and Geilo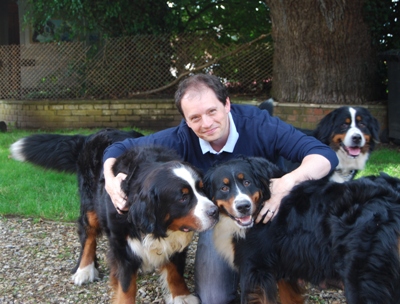 Julian with Nala and Geilo, with Freya looking on
The puppies are now seven weeks old in this group picture taken in their home by Anna, we are sure their new owners will be able to find their puppy in the group.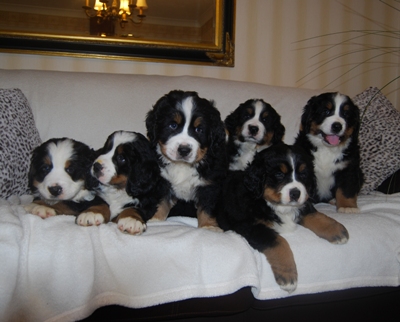 On Sunday 21st July 2012 we went to Norfolk to see this litter sired by Geilo, we had a great time with the puppies, their mother Nala has excellent temperement. We will be adding pictures of Nala and Geilo to this page so you can compare the parents to the puppies. We will continue to add any pictures we receive of Nala's puppies to this page over the coming years.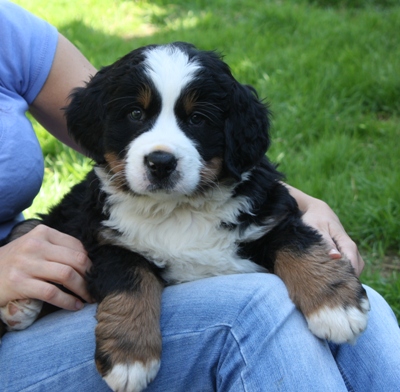 Grace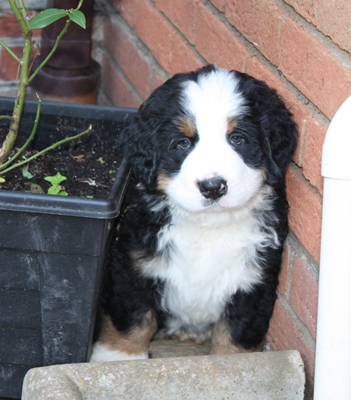 Elmo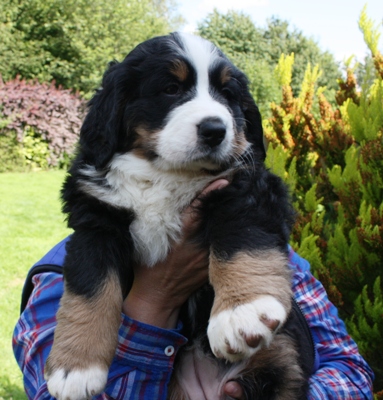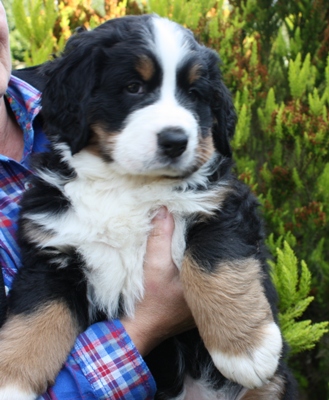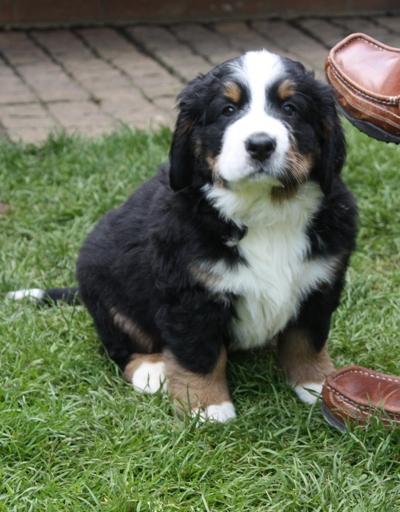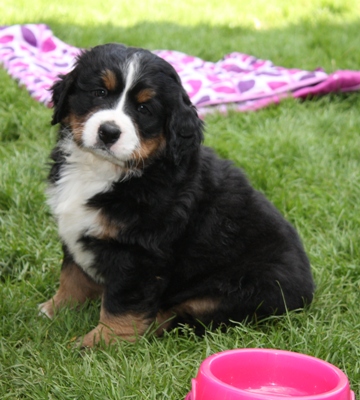 Bella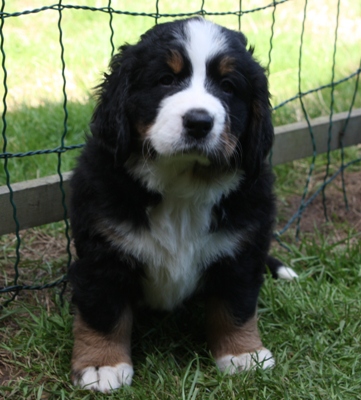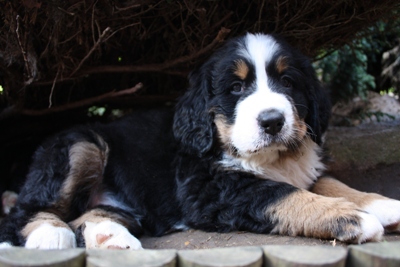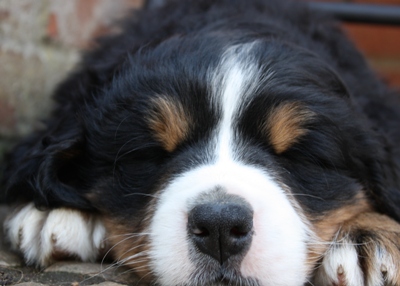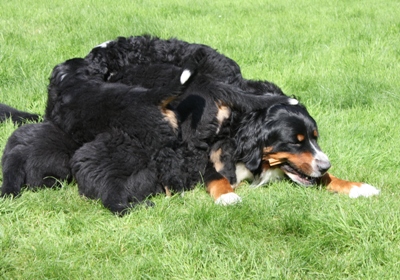 Nala with her puppies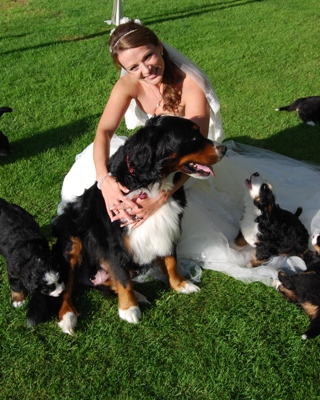 Anna with the puppies on her wedding day!!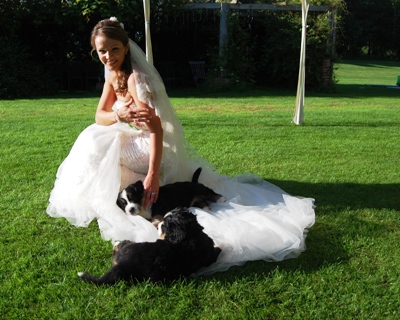 After the wedding the puppies went along to the reception, as there was nobody to look after them, they were all at the wedding!!
Bella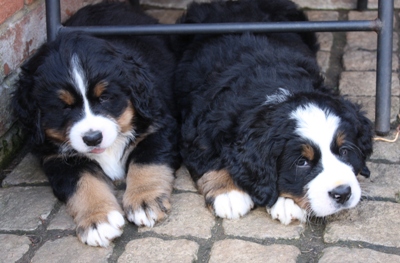 Bella and Bisto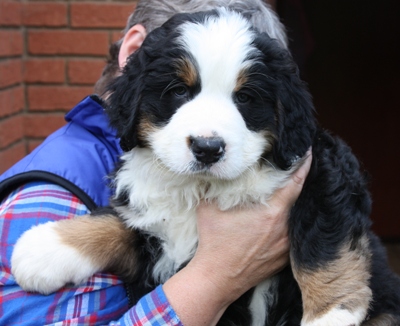 Elmo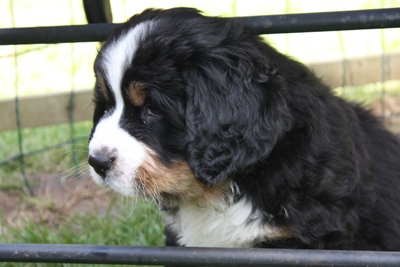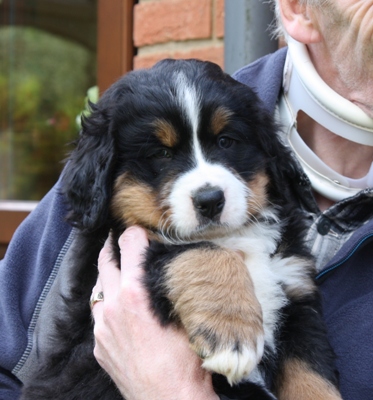 Bella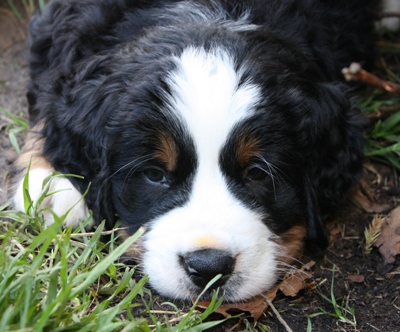 Grace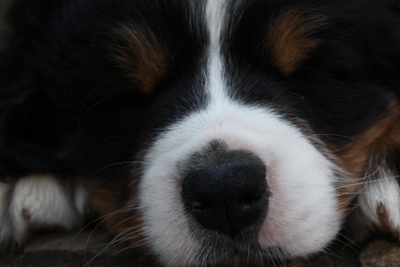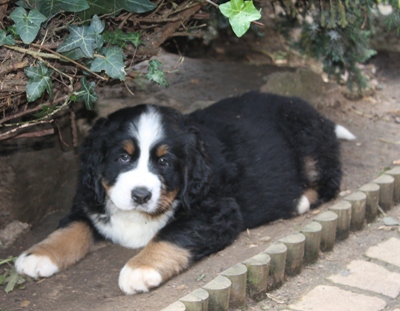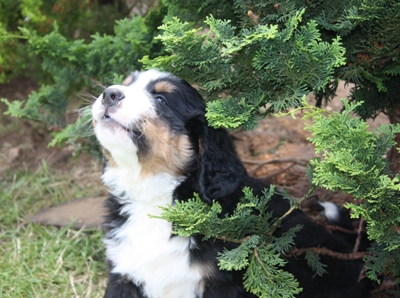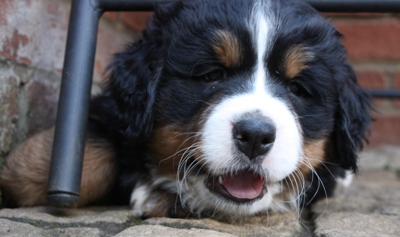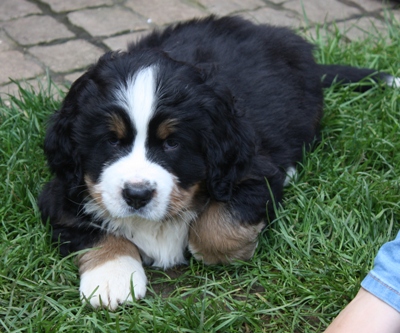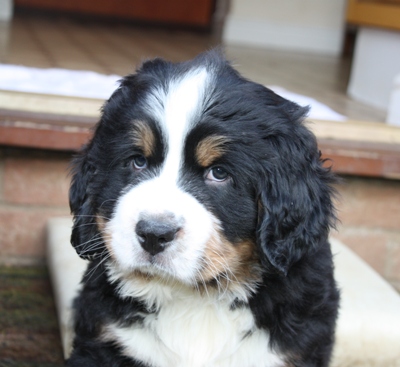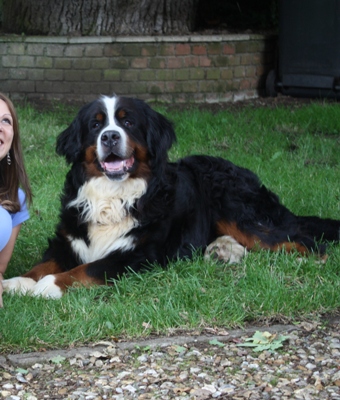 Geilo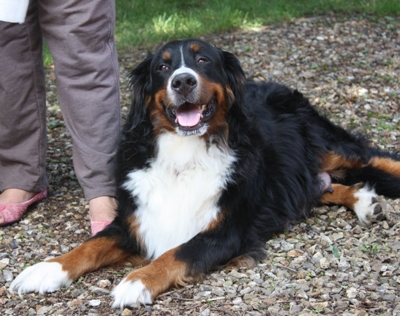 Nala
The following pictures, of the wedding, were sent to us by Anna and Julian. Many thanks to Anna and Julian for allowing us to use their beautiful photographs on our web page.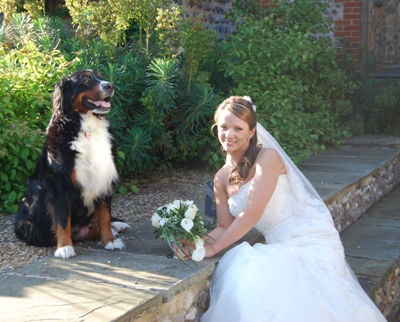 Nala and Anna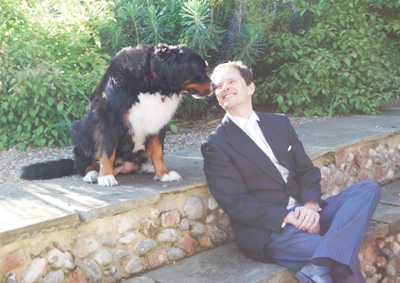 Nala and Julian - we love this one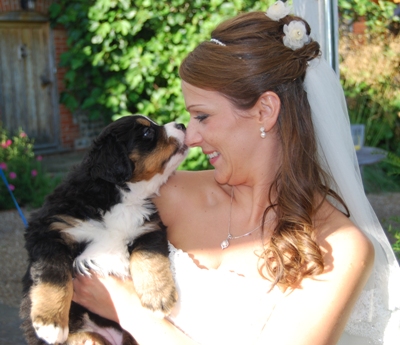 Anna and Bella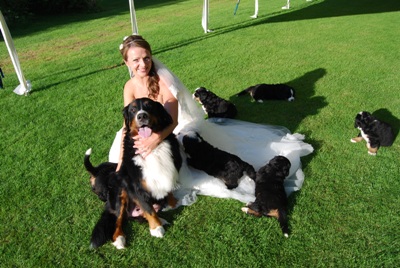 Anna and Nala, her bridesmaid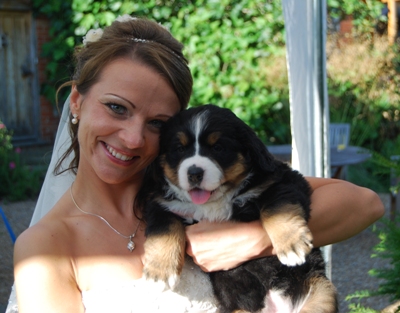 Anna and Bella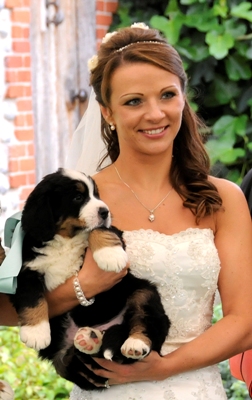 This is more original than a bunch of flowers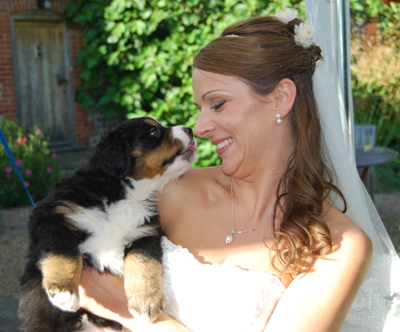 Anna and Bella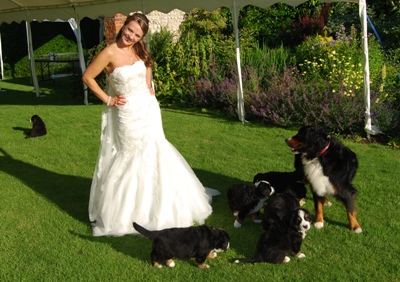 Anna with the puppies and Billy no mates!!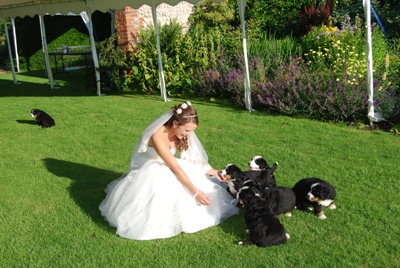 and again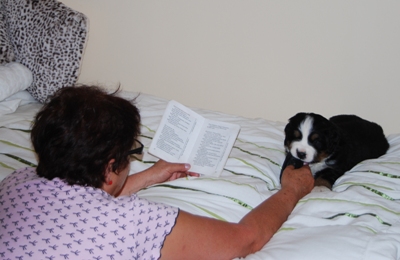 Grandma's bedtime story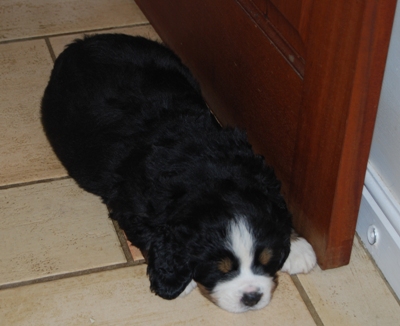 Bernese pups make excellent doorstops!!