October 2012
20th October: We have just received a message from Felicity Broome (Bernation) in Australia, her Geilo daughter Solo has just given birth to a litter of 14, there are 9 males and 5 females. Congratulations to Solo and Felicity. We will add pictures of the litter to her page as we receive them.
12th October: We have received some new pictures of some of Geilo's puppies, check Geilo-Nala's Puppies page, we have also added more picture's to Our Puppies page - 1 year old and Upwards and also added more pictures below from our visit to see Geilo and Steffi's puppy Odin. We hope you like all the new picture's. Thanks toeveryone who has sent new pictures.
8th October: See new pictures of Monty and Odin added to our "Litter Feb 2012 page".
6th October: We had made plans to visit Odin from our last litter and his owners Terasa, Mick, Adam and Holly, the weather had been terrible the last few weeks so we were hoping for good weather. We could not have picked a better day, no rain and a sunny day for our nice drive through the Yorkshire Dale's to their home. When we arrived we were met by Odin and his Springer Spaniel friend Diesel, he is about the same age as Odin, after spending a little time with them it was time to get our dogs out of the van one by one. By the time we had all six out with Odin and Diesel they were all running round the farm yard playing, it was a bit daunting at first for Odin and Diesel but they soon settled. We all took the dogs for a walk round the fields, they had fun chasing each other and rolling in all the grass, Katie was standing looking over one of the dry stone walls at the sheep. She was also very interested in looking at the Highland Cattle in another field, all our dogs were very good, they just looked at the sheep and cattle, it was so nice to see our dogs (Geilo, Elkie, Freya, Katie, Kheno and Khono) running with Odin and Diesel in the large walled fields of the farm.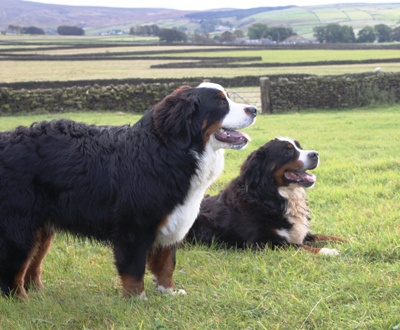 Odin and father Geilo laying down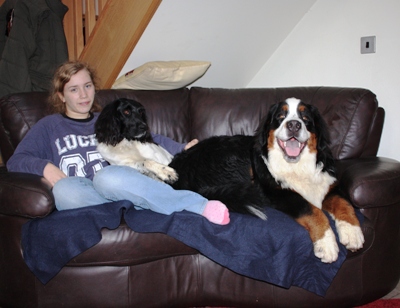 Holly, Diesel and Odin relaxing after their walk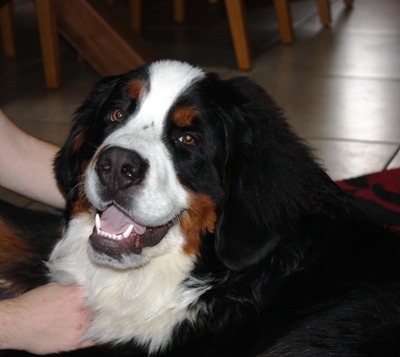 Odin in the kitchen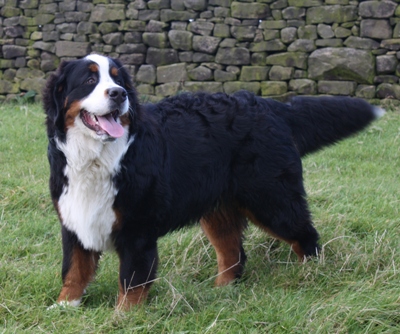 Odin (8months) standing in the field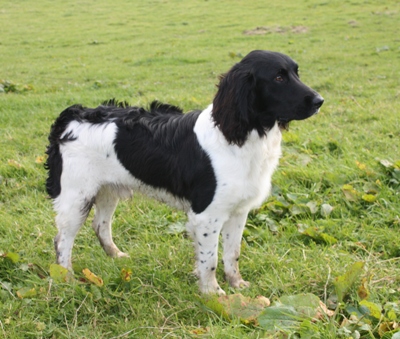 Odin's pal Diesel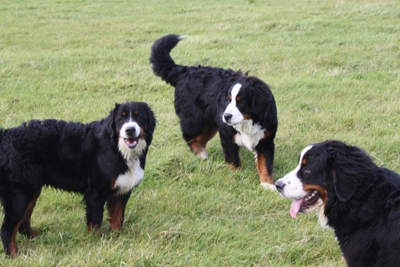 Khono, Odin and Kheno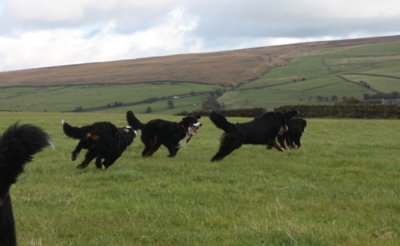 enjoying a romp around the field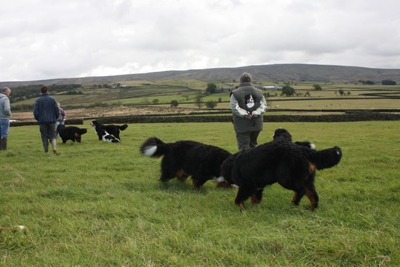 This is the life!!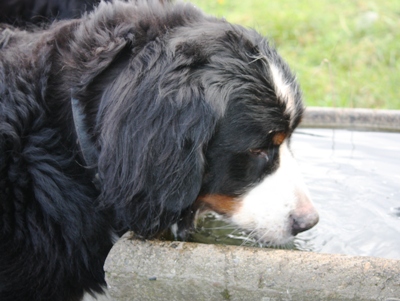 Elkie having a drink from the cattle's water trough.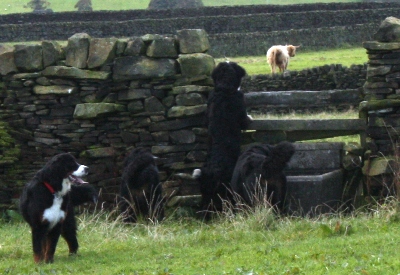 Katie checking out the Highland Cattle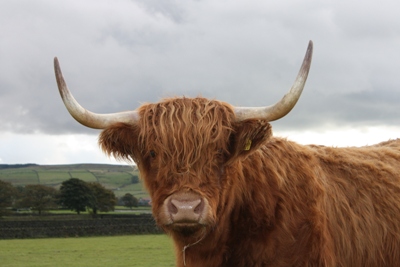 We didn't think it a good idea to take the the dogs to see the Highland Cattle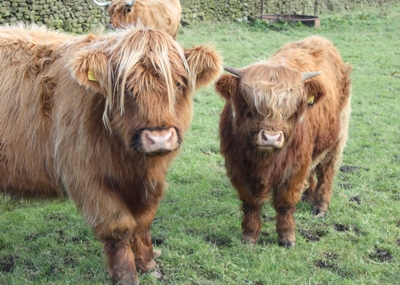 It was bad enough us going in there with them - 2 young bulls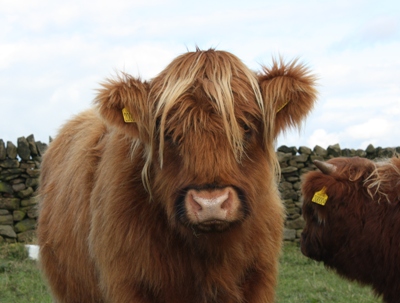 they were absolutely gorgeous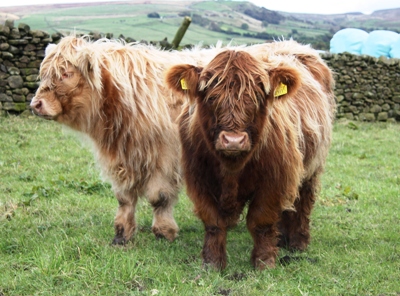 but I (Jill) was a bit frightened!!