Our Dogs at Stud
We have now retired our Norwegian Import Geilo and our current stud dogs are his two sons, Johann who is 3 and his younger full brother Kheno who is 2. They have both sired litters, Johann has sired 2 litters, the latest of which was born 2 weeks ago and Kheno sired his first litter in March 2014. Both are used at limited stud to approved females. Pictures of the puppies are on each dogs individual litters page. Johann is pictured below with his dad Geilo.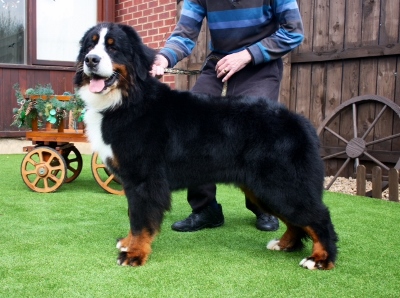 Kheno 2 years old
Our current stud dogs are our Norwegian Import Geilo and his son Johann. Both are used at limited stud to sellected female's only, you will find information about Geilo and Johann within the pages of our homepage. We also suggest you go to our pedigree page for each dog, there you will find a link to the BernerGarde site where you will find more information, you can also prepare a Trial Pedigree on the BernerGarde site for your female and either Geilo or Johann. Both Geilo and Johann are Therapy Dogs, they have outstanding Temperements and Characters.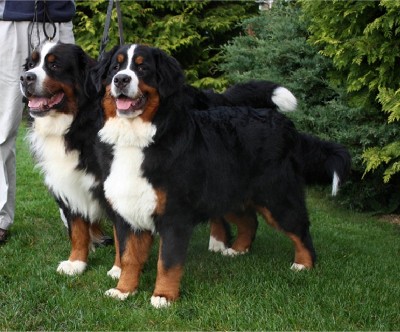 Geilo with his son Johann
If you require any further information please do not hesitate to contact us.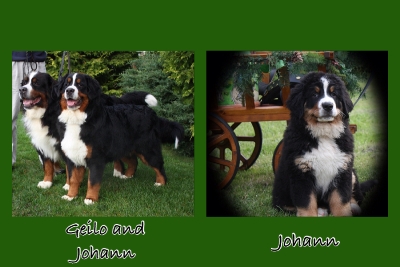 Johann 10 weeks old