Elkie - A Tribute 2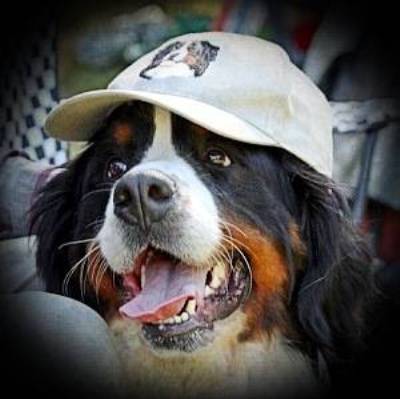 24th May 2007 - 15th January 2013 R.I.P our beautiful Elkie
Thanks to everybody who sent messages of sympathy for our very special girl.
We are so sorry to hear about Elkie.She was one of Geilo's first "babies" along with Krystal (Torralbaz First Foot) and we know that she was loved very much by both of you. We will miss her too. RIP our little cutie pie and run free with your mum. Pauline, Graham, Carlie & Jack xxxxxx (Tiggerifik)
Dear Ian and Jill: I was devastated to hear the very sad news about Elkie. She was such a beautiful girl and can only imagine how sad and upset you are all feeling. Thinking of you, Kathleen and Elkie's brother Hudson.
Hi Ian and Jill: Oh no, I can't believe it, poor Elkie, I'm so sorry, such a pretty girl, we can only say that she had the BEST life possible and she loved you as much as you loved her. Love from Martin and all.
Hi, I've just been looking at your web page and was saddened by your loss of "ELKIE" my heartfelt sorrow to you all. Veronica
We are all so sorry to hear about Elkie, we are thinking about you all at this sad time love from Donna, Stuart Jessica & Daniel
So sorry to read of your loss of Elkie, she was a special girl. Our thoughts are with you at this difficult time. Take care. Karen and Roy Bull.
Hi, So sorry to hear of your loss, I daren't ask yesterday as I thought you may be spending your last minutes with her. You must be so upset, they do break our hearts. Take care Julie.
Dear Ian and Jill: Just a note to say I am thinking about you today and hope your pain will get easier rest assured and think of the lovely memories you have of Elkie. She was much loved which was plain to see and she had a lovely life. Sally (Kinelarty Bernese)
Hi Ian and Jill: Just wanted to send much love and sympathy to you all on your loss of Elkie. xxx Natalie Clarke
Hi just a quick note to say we are very sorry for your loss of Elkie. I didn't realise she was poorly. Just wanted you to know we're thinking of you all at this very sad time. Love Clare and Simon xx
Hi Ian and Jill: So sorry to hear about Elkie, I know you both did your best for her. Jan Jobling
Dear Jill and Ian: Just a little note to say how sorry we were to hear of Elkie going over Rainbow bridge. I am sure you are both heartbroken. She was a special girlie and so pretty. We will always remember her in Grindelwald jumping on bed with Ian. Heidi has been out today in the snow and loved every minute. We must
treasure every day we have with these beautiful dogs. Much love Margaret Peter and Heidi xx
Hi Ian and Jill: We are all very sorry to hear about the loss of your beautiful girl Elkie. As you know she was one of my (Pat) favorites. We are all thinking of you at this sad time. Thinking of you. Pat, Majella, Steven, Amy and Ryan.
Hi Ian & Jill: We have just read the news on your web page - we are absolutely stunned. She was a beautiful and amazing dog, we had a couple of great walks with her and she was an absolute star. We can't imagine how you must be feeling losing her at such a young age. We are thinking of you. Love, Jude, Ade and boys xx
Dear Ian and Jill: My very sincere condolences, words can't express how I feel for you at this time. All my love, Sally.
Hi Ian and Jill: Just been on holiday to Finland, Sorry to read about Elkie, our thoughts are with you both and the rest of the boys and girls. Dave and Family.
Hi Jill and Ian: So very sorry to read the sad news about Elkie, she was such a wonderful Bernese so gentle and beautiful, we're thinking of you. Fennela, Matt and family (owners of Sonny)
Hello Ian and Jill: Was so sorry to read about Elkie. I was going to wish you a happy new year but that seems inappropriate with what's just happened to her, I hope the rest of your dogs are well.I'll be in touch Tammy xxx
Jill and Ian: Such sad news about Elkie. We are thinking of you. Beate and Dave.
Dear Jill and Ian: Until this morning, we had not been on your website for a couple of weeks so we were very sad to see the news about Elkie. Our thoughts and commiserations are with you, we both shed a little tear when we read the news this morning and thought what you must be going through - remembering so well the sadness that we felt when we lost Barney. But we are also sure that Geilo, Khono, Kheno and the rest of the gang are keeping you busy and helping to counter your sadness. Will be in touch after our return and hope to see you if and when you are journeying south. Once again, our commiserations on the loss of Elkie. Very best wishes Jan, Ray and Bisto.