May 2013
23rd May 2013 - This is a sad month for us, one year ago today we said goodbye to our beautiful girl Pia, a day does not go by without us thinking of our 'Princess Pia'. Like all our dogs past and present she remains in our hearts, however as anyone who knew Pia will know how extra special she was to us.
20th May 2013 - Today is a very sad day in the Staubach household, our beautiful girl Elkie, from Geilo's very first litter, would have been 6 years old today. We brought her home as an 8 week old puppy and it just seems like yesterday, where does the time go?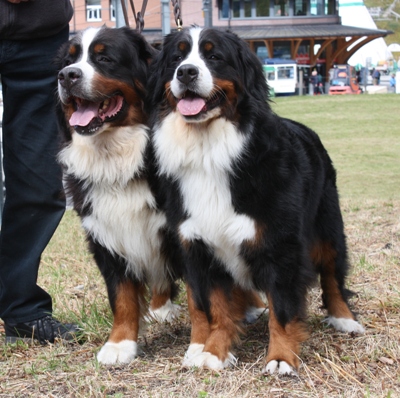 We used to enjoy showing Elkie and Geilo in Switzerland and Norway when we went away on holiday, in the pairs class and they did very well together as a wonderful father/daughter combination. When we first showed Elkie, we never thought she would take to it, as we used to call her the "wild child", she had a mind or her own, but when she went into the showring, it was as if she knew what was required of her. However, the best times that we had with her were outside of the show ring, as she was a qualified PAT dog and she used to go everywhere with us, especially on holiday, which she loved. We were devestated that she was taken from us at only 5 and half years old, she is still missed as a part of our family, that will never be replaced.
We were sent some photographs of her brother Hudson, who is also very beautiful, as indeed the whole liter were.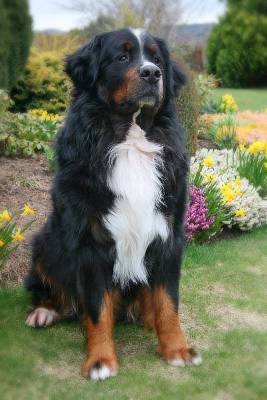 Hudson, Elkie's brother, not camera shy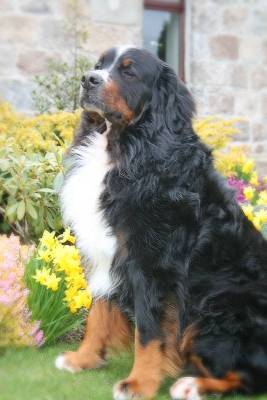 obviously a poser, with his nose in the air!!
May Bank Holiday Weekend - Preston Park
We had a great weekend with our friends Pauline and Martyn from the Pennine Carters Group, they had arranged to attend the Stockton Garden Fair with their group of carting Bernese. The event was over three days, set in the picturesque grounds of Preston Hall in Stockton on Tees, this is a fantastic venue, in the grounds is a museum with Victorian Street with working Blacksmith and Printers from the Victorian era. There are some great walks for dogs through the woods in the grounds around ponds with duck and swans and a beautiful riverside walk along the banks of the Tees. The area is teaming with wildlife, the river has seen over recent years the return of the Otter, also in the grounds there is a great adventure playground for the children with rope bridges and activites. There is also Butterfly Word, walking through here there are butterflies from around the world flying around as you walk through. The area within a very short distance of the park is rich in history, five minutes away you will find the old ticket office of the very first passenger train that ran between Stockton and Darlington. Stockton is the home of John Walker the inventor of the friction match, ten minutes away you will find the birthpace of explorer Captain James Cook, at Marton you can visit the Parish Church where he was married. The area is steaped in history with the North Yorkshire National Park a very short drive away.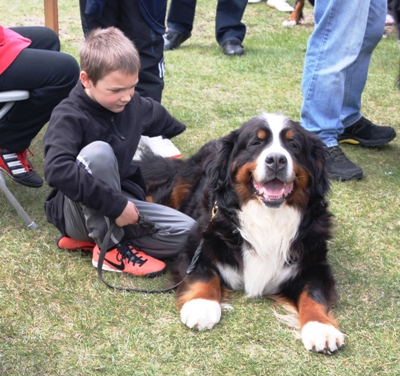 Geilo and his friend Harry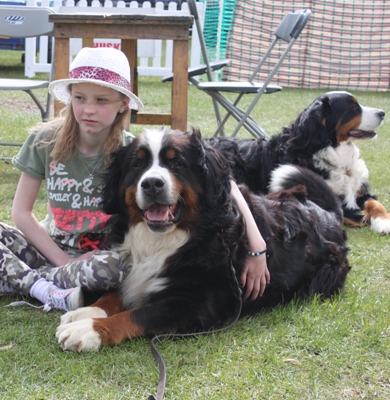 Geilo and his friend Jessica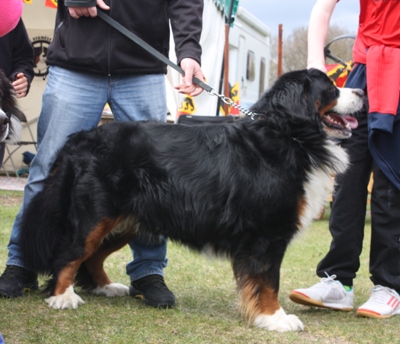 This is Zak, he is Johann's litter brother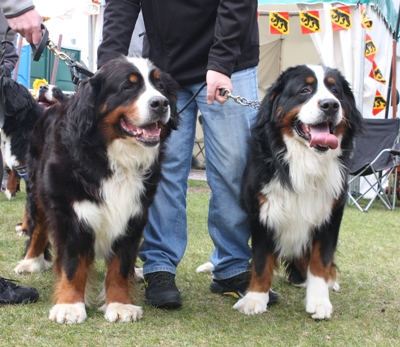 Geilo and his son Zak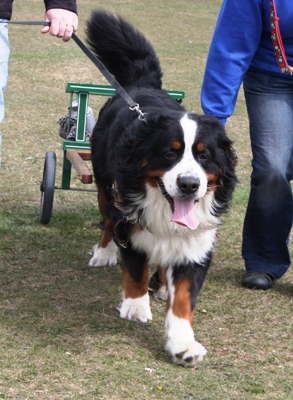 Zak pulling a cart, he had never seen a cart before today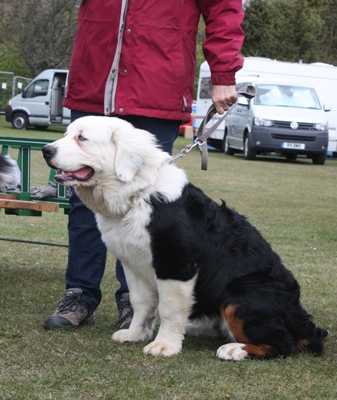 The most beautiful and gorgeous Zoe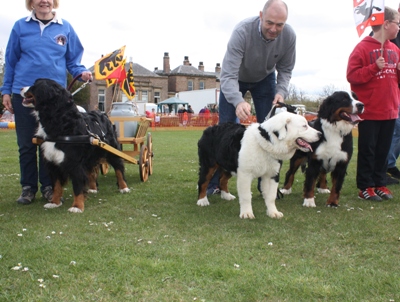 With the cart is Hetty who is Zoe's mother with Zoe and Katie being with their friend Tony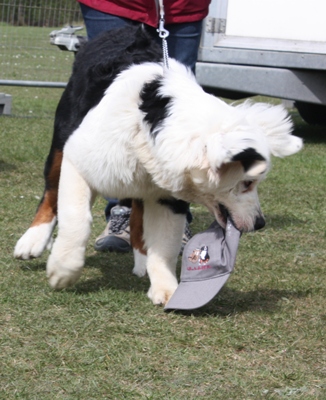 Never throw a cap to get their attention!!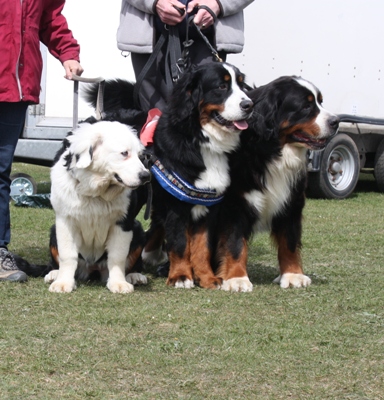 Zoe with Kheno and her dad Geilo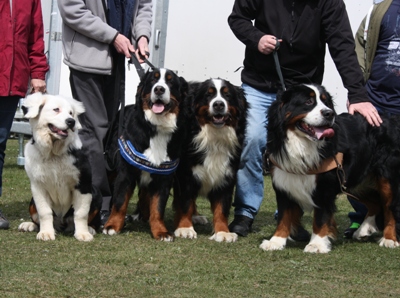 Zoe with her half brother Kheno, father Geilo and half brother Zak from St, Helens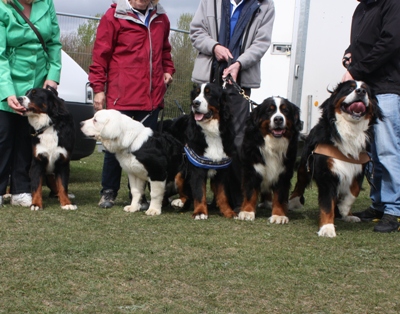 Khono has now joined the family group on the left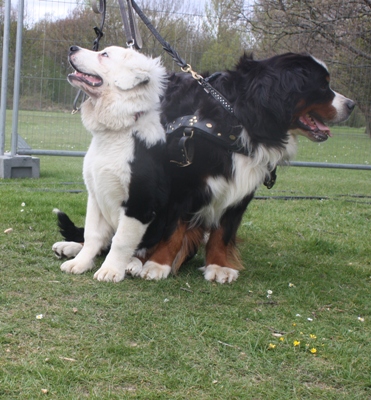 We all need somebody to lean on!!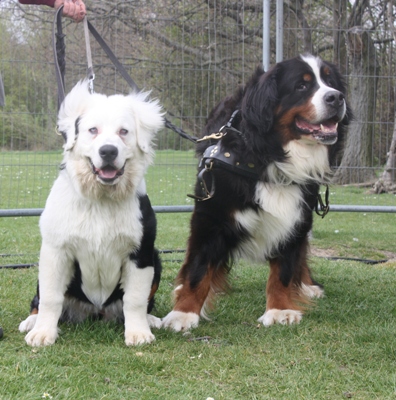 Zoe and her dad Geilo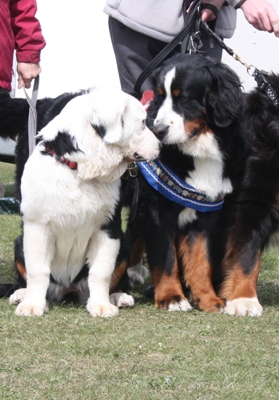 Zoe with Kheno her half brother (these photo shoots are getting to be a bore)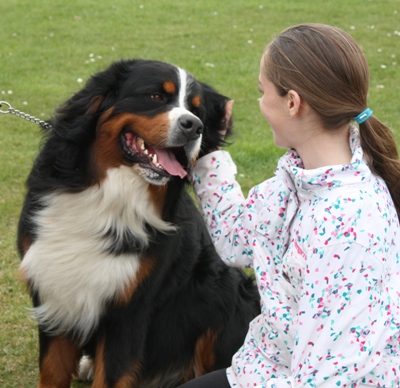 Leo, another son of Geilo with a young visitor at the event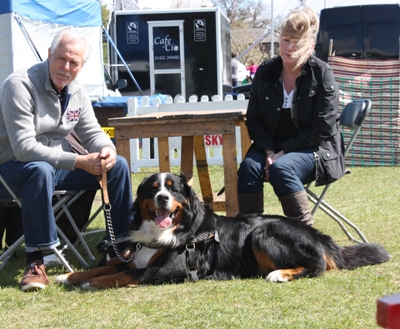 Leo with his owners Tim and Tammy from Northumberland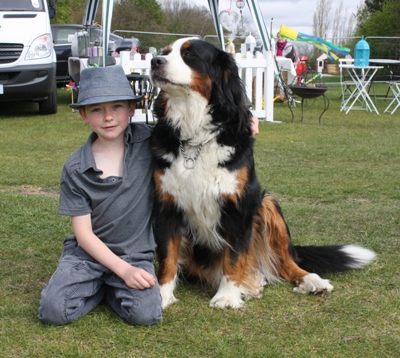 Leo's litter sister Mehr and friend Daniel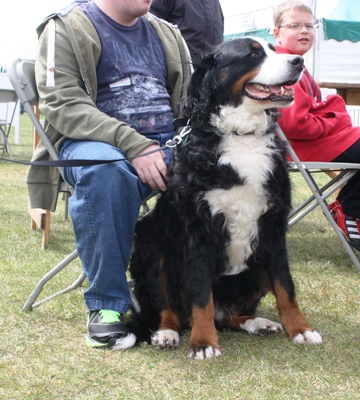 Tia from Cassie's first litter now 9 years old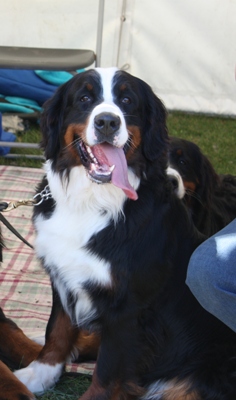 Katie waiting in the tent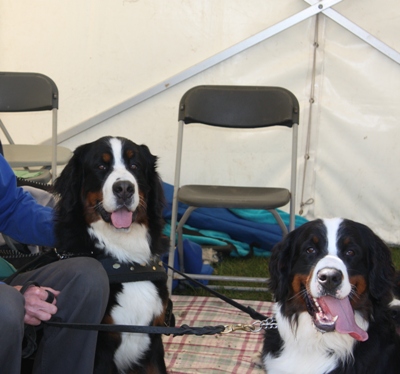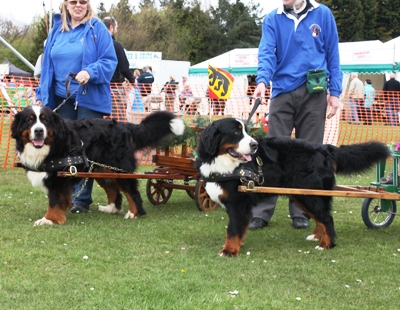 Geilo with Pauline - Kheno and the training cart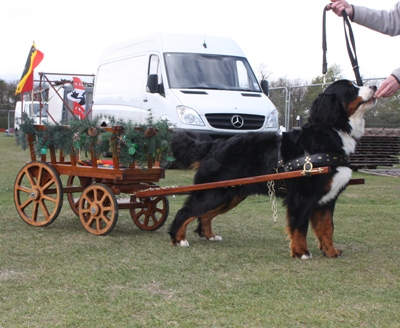 and in no time at all the full size cart. Thanks thanks Aunty Pauline for helping me.