August 2013
August 24th 2013 - Today is a very special day at Staubach for it is the 9th Birthday of our 6th litter, the parents were our male Heiko, (Staubach Blaue Wasser) and our Belgian imported female Casji, (Casjimira van't Beertjes Hof of Staubach). There were three puppies in the litter, 1 boy Oden and 2 girls Tia and Tillie and all three are still alive and going strong. We invited them to visist us last week to celebrate, Oden who lives at Northampton and Tillie who live is Durham came to visit, but unfortunately Tillie, who lives the closest at Darlington was unable to attend. The dogs and familie's all had a great time and there was birthday cake for all of us all. Here are some pictures of the day.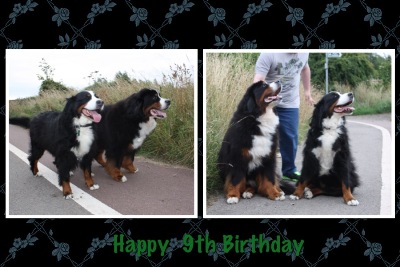 Tia & Oden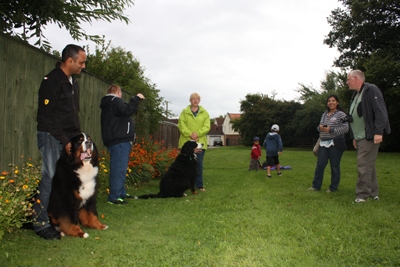 Ian's "group photograph"!!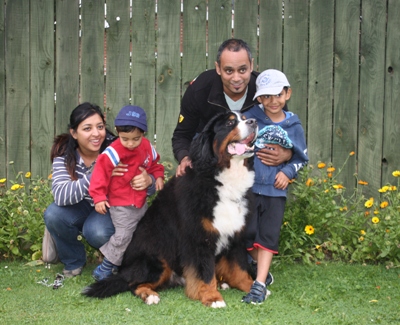 Oden with his family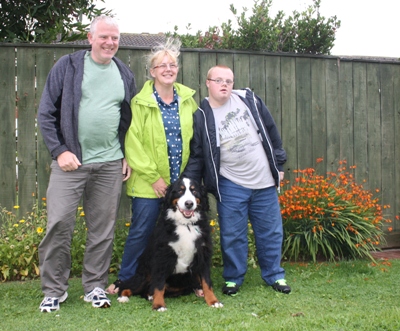 Tia with her family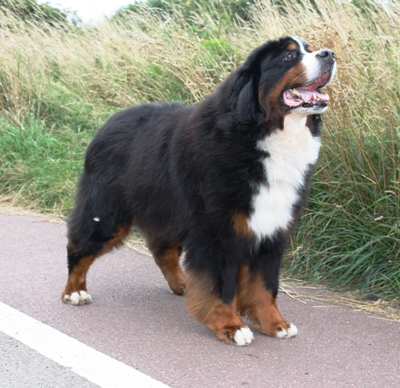 Oden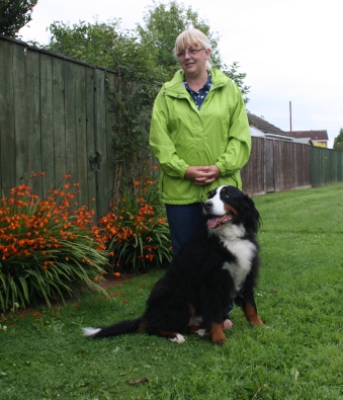 Tia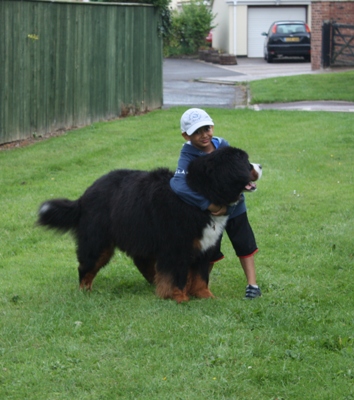 Oden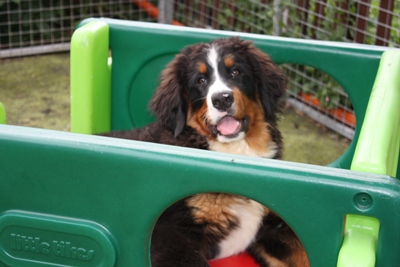 Whilst all this was going on, DiJana, was amusing herself, with the aptly named Little Tikes activity gym on the garden! she loves playing on this.
August 11th 2013 Today we have added new pictures and news to our pages, we recently received some pictures of Odin (the 3rd as we call him) who lives on a small farm with Highland Cattle. This picture is added to the page Litter February 2012 look on Odin's own page there.
We have new pictures here of our new female DiJana, she was four months old last week, she has only been in the UK for three weeks, Jill has added her own page where you will find information about her. Her father is Norwegian, he is a nephew of Geilo, his mother was Chimney who was Geilo's litter sister and mother to our Norwegian female Janka who we sadly lost. When DiJana came to England one of her sisters came with her, she lives with our friends Tony and Nicola, they live near us, we see them and Bella most weeks.
August 3rd 2013 - Pickering Traction Engine and Steam Fair - We went to the Steam fair at Pickering in North Yorkshire today with the dogs and it was a first outing for the new addition ot the Staubach family DiJana. We would like to thank the parents of the children in the pictures for allowing us to use them, all pictures on our homepage with children have parental permission.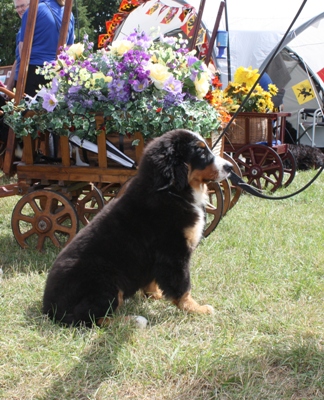 DiJana (4 months old)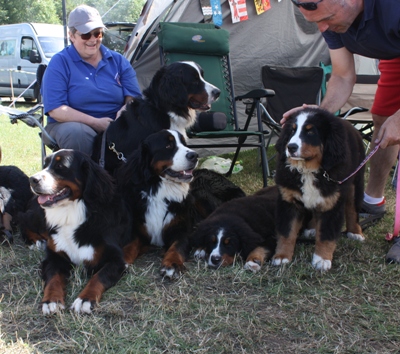 Katie sitting with Jill, on the grass is Khono, Kheno, DiJana and her litter sister Bella.
This was the start of some great socialisation training for DiJana and her sister Bella whose owners Tony and Nicola were spending the day at Pickering with us and our friends from the Penine Carters Group.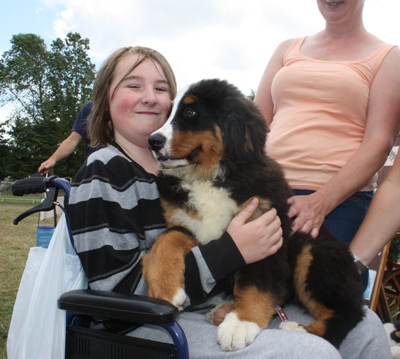 Shaun with Bella
This is Bella meeting Shaun, he was on holiday in the area and was spending the day at the Steam Rally with his parents. Shaun had a great time with the big dogs, I asked him if he would like to see one of the puppies, as you can see Bella and Shaun became good friends, this picture shows what a wonderful temperement and character Bella has. She has only been in this country for two weeks, her breeder and family have done a good job with her early socialisation.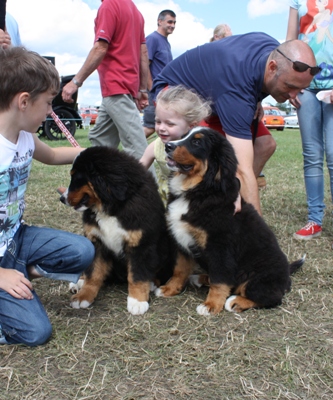 Bella and DiJana with two young children.
Bella with DiJana, these two children were strangers, they both cuddled and played with the puppies, at the Rally there were lots of noises and distractions for DiJana and Bella. There were Vintage Cars, Motor Cycles, Traction Engines, Tractors driving past whith steam whistles blowing, pressure valves on engines making big 'hissing noises'. There were also thousands of people of all shapes and sizes with dogs, DiJana and Bella behaved perfectly, they are both 100% sound in temperement and character.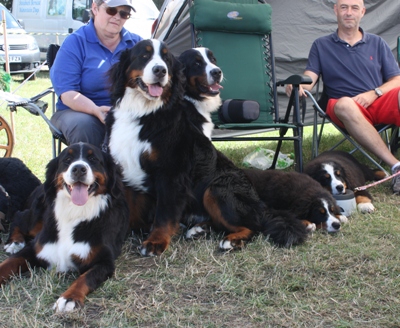 Having a rest before the carting display. Khono, Kheno and Katie with Jill, DiJana and Bella with Tony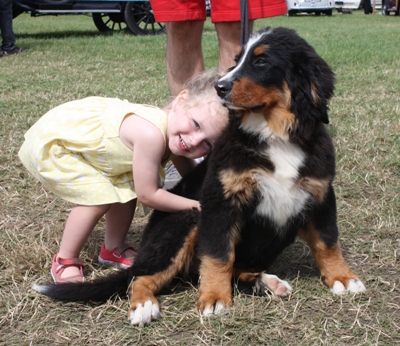 More cuddles for DiJana from a young visitor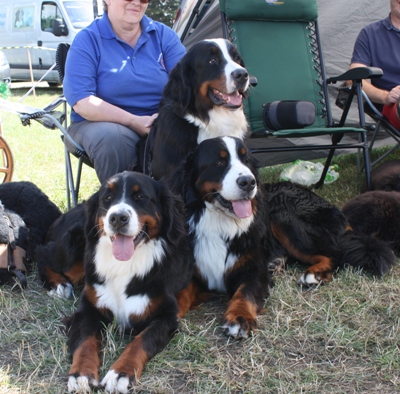 Khono, Kheno and Katie