Week 1
Scroll down for the latest pictures
Our litter of 2 puppies, were born on the 9th/10th December 2013, a female was born first on the 9th December and her brother followed on the 10th December. Katie and Geilo our Italian and Norwegian imports are the proud parents.
Day 1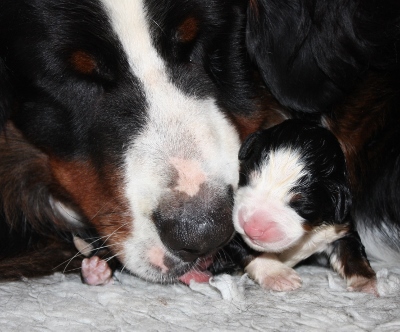 My mam and me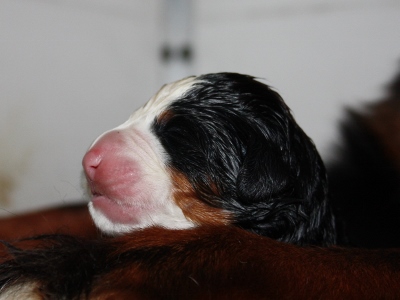 Here I am!!
Day 3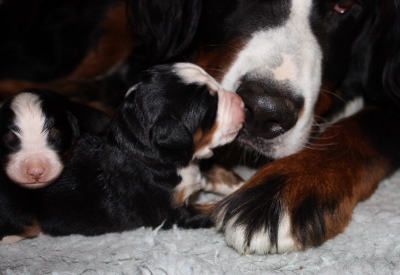 Will my nose be as big as yours 1 day?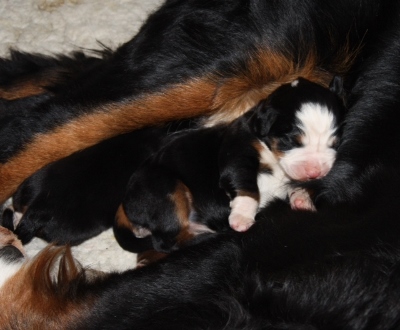 I'll make myself comfortable and lay on my brother!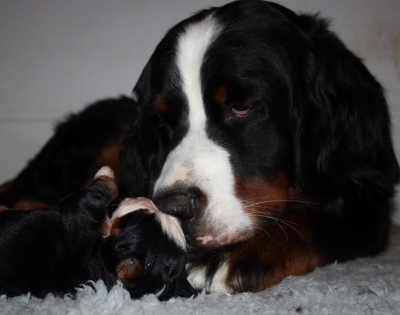 Katie is a wonderful mother, she doesn't like leaving the puppies at all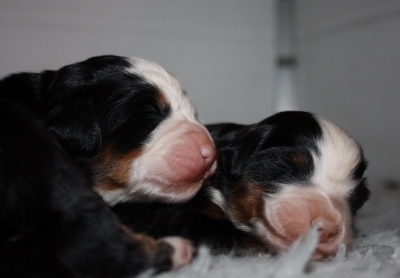 the little girl is nearest the camera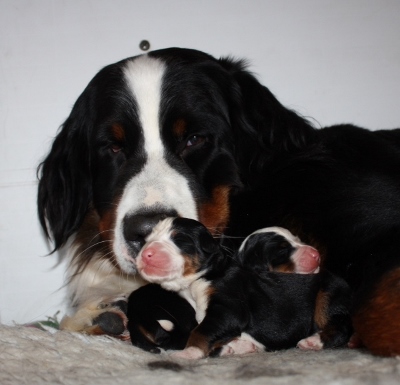 Katie with her two puppies
Day 4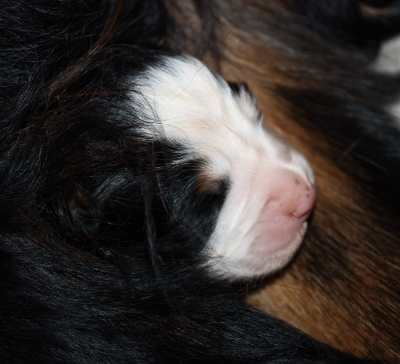 Puppies at this age do nothing but sleep and eat, but it does mean that you can get some decent photographs as they are quite relaxed and not wiggling all the time!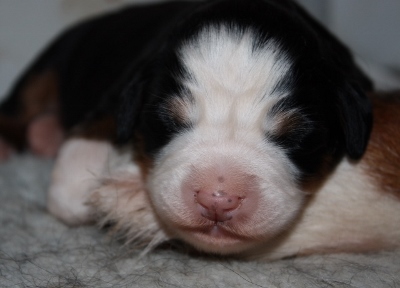 At this stage the little girl is almost half as big again as the boy, hence her nickname at the moment Big Porky!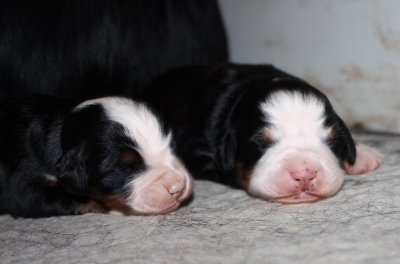 But as we have discovered in the past, this means nothing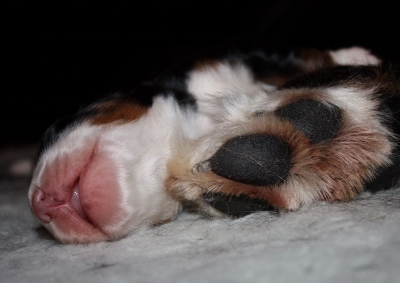 It is always interesting to take a photograph against a foot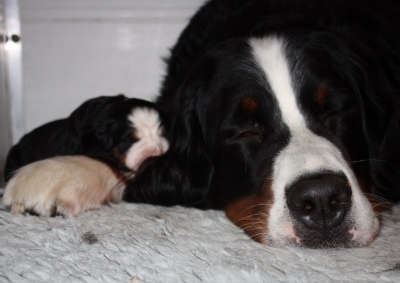 or a head to compare at a later date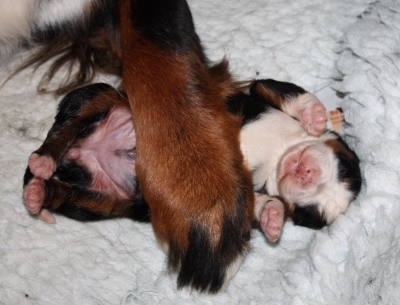 There is also a sure fire way of making sure the puppy doesn't move whilst being cleaned!!
Day 5
Most of the following pictures are of Katie and one of the puppies, the girl. Only because she spends most of her time lying with Katie at the front of the box, whilst the boy tends to be either feeding or tucked up under Katie.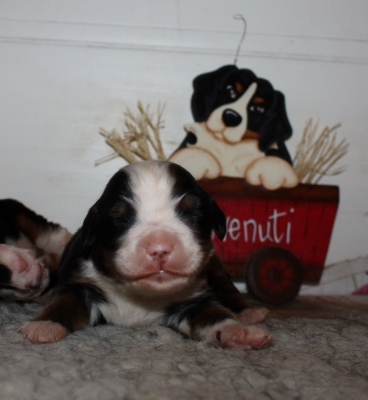 Welcome!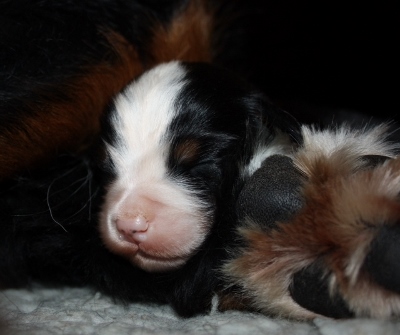 This is the little boy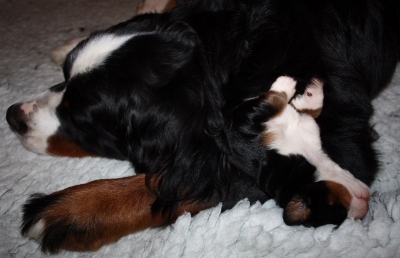 The little girl gets into some strange positions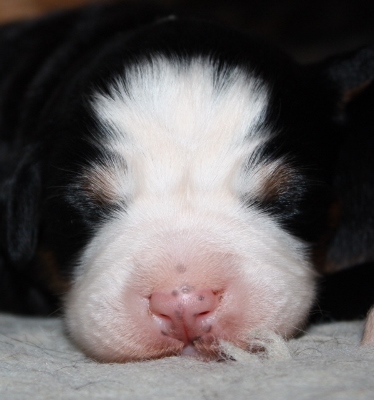 She does like posing for the camera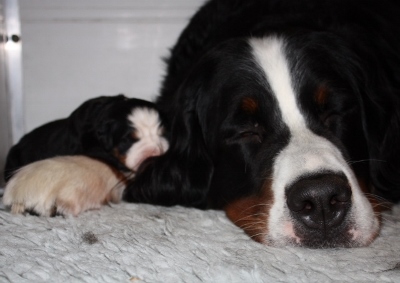 She will lie on either side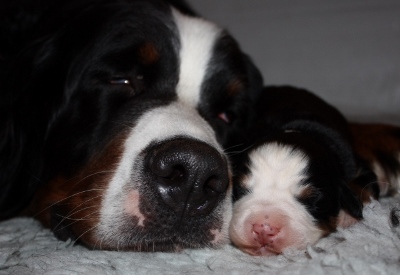 she's not fussy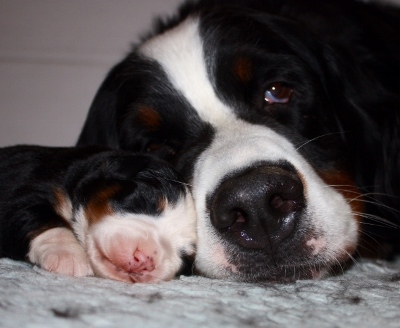 but she does like to be close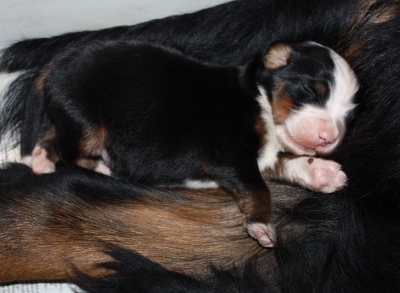 the little boy likes to snuggle in more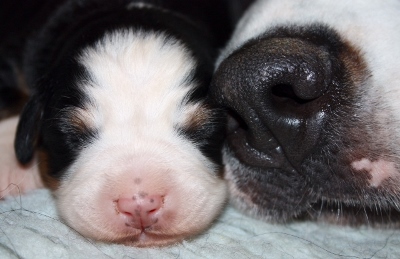 her head is almost as big as Katie's nose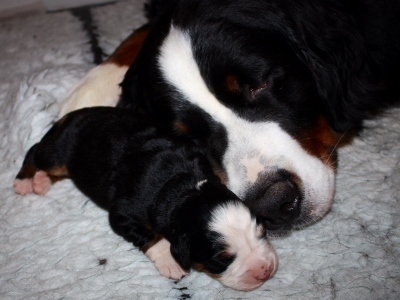 but I think Katie also likes being close to her
Well the first week will be over tomorrow, so no more pictures now until week 2.