Week 5
7th January 2014
How time flies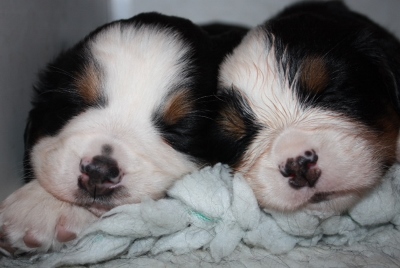 the puppies are 4 weeks old today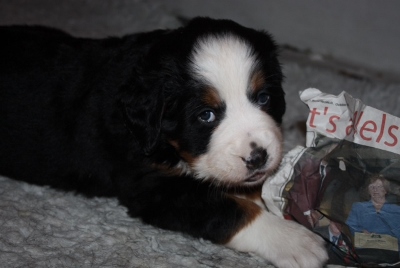 looking for Keith Creasey's breed notes!!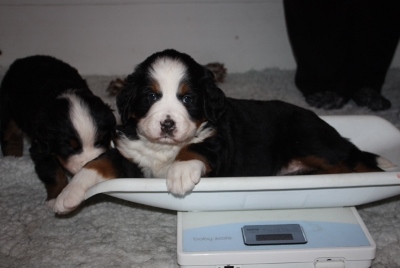 are you going to weigh me today or not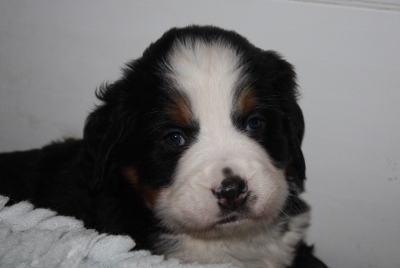 I'm going back to sleep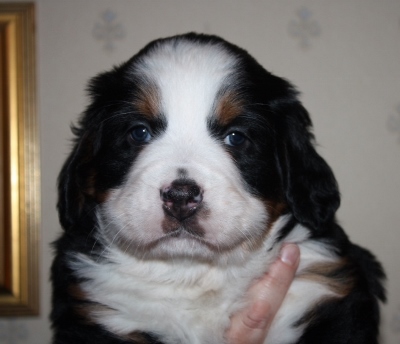 girl 4 weeks old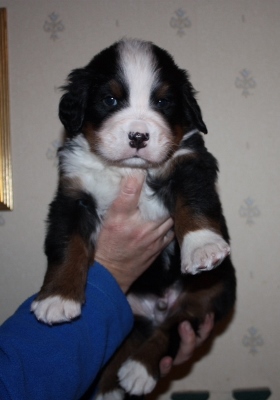 boy 4 weeks old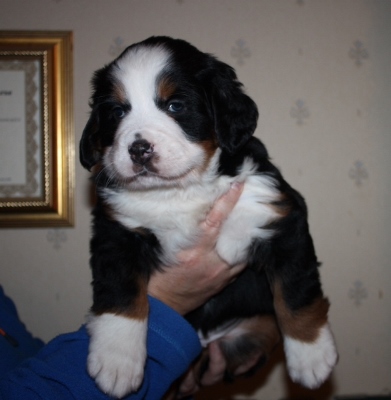 girl 4 weeks
12th January 2014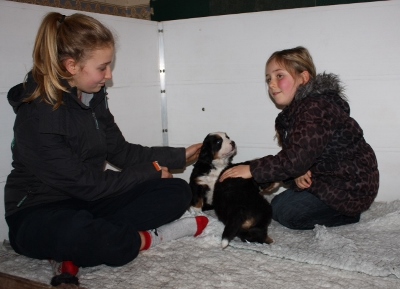 The puppies had some visitors today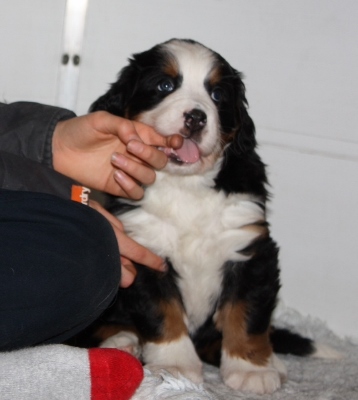 our friends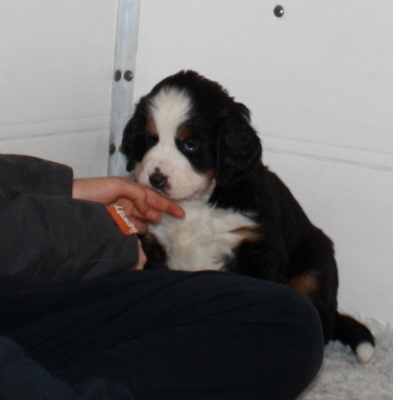 have two bernese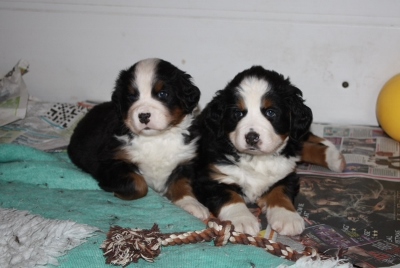 boy on left, girl on right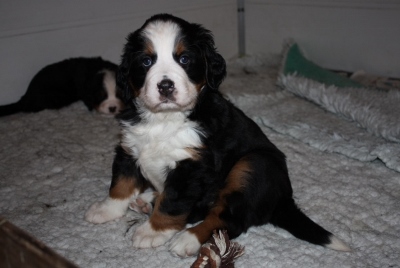 after all the excitement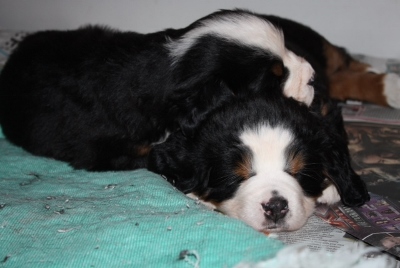 time for a kip!!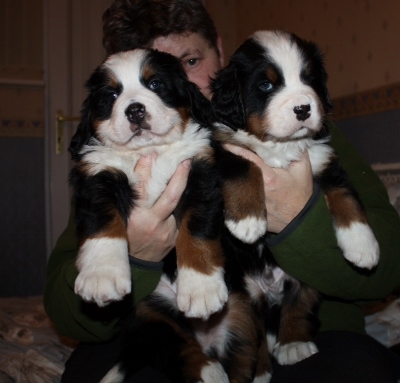 it was a bit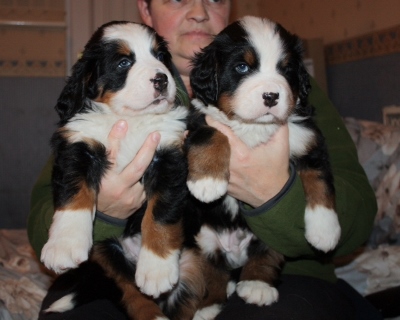 of a struggle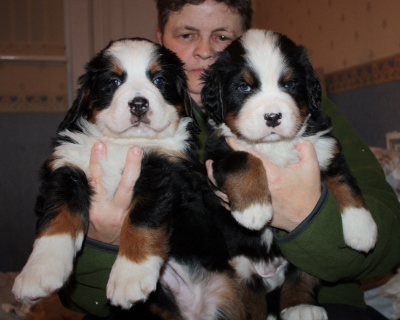 holding them both tonight!!