February 2014
23rd February 2014 - Steffi's puppy is now 2 weeks old and growing very quickly.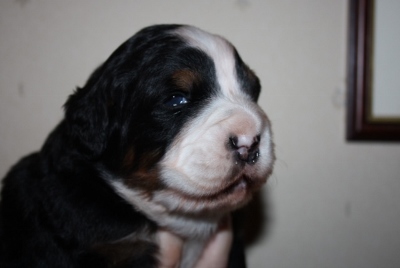 for more pictures see Litter Feb 2014.
9th February 2014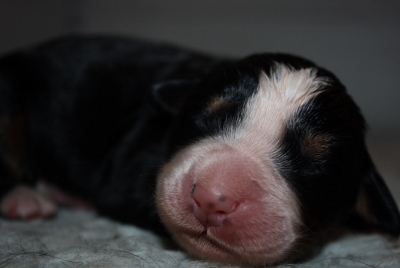 Steffis pup 24 hours old
9th February 2014 - Steffi had her puppies yesterday. There was 1 on the scan, the 1st one was a girl and the second one, a boy was unfortunately born dead. Steffi and her puppy are doing well, see Litter February 2014 for further pictures.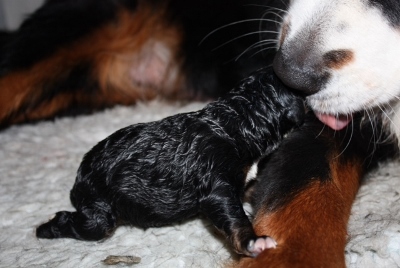 Just born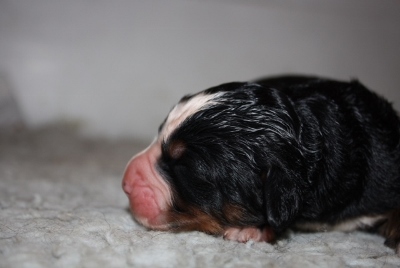 2 hours later
2nd February 2014 -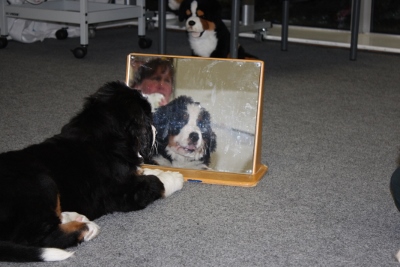 This is Lieshka, admiring herself in the mirror!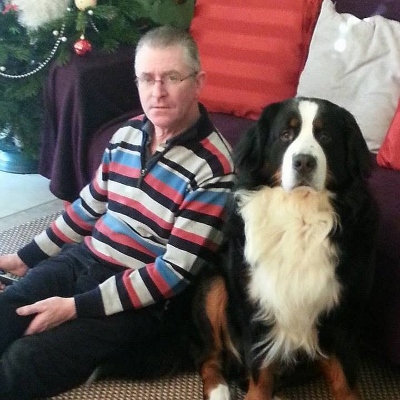 This is Odin from Steffi's first litter who will be 3 in March. Starting to fill out and mature nicely, so is Odin!!
1st February 2014 - Happy Birthday to Kheno and Khono who are 2 years old today. They are from Steffi's second litter with Geilo. So happy birthday also to Monty, Skye, Odin and Sonny. We haven't any recent pictures of Kheno or Khono as the weather has been so wet recently, but as soon as it dries up a bit we will take some. Both of them are moulting very heavily at the moment. They are due some brothers and sisters as Steffi is in whelp and her puppies are due next week, fingers crossed! So another puppy picture to fill the gap, this was taken at the end of a long afternoon on their first visit to school, which we hope will be of many for the girl Lieshka.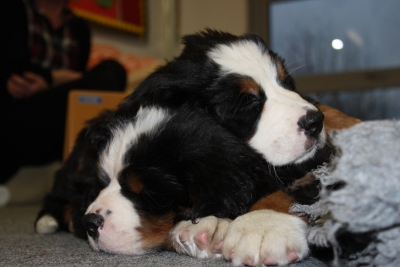 This is the most recent photograph that we have of Odin sent to us about a month ago.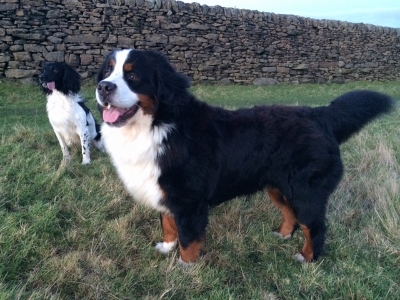 Odin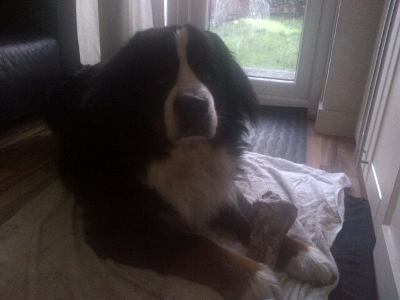 Sonny with bone
1st February 2014 - The puppies are now 7 and a half weeks old and they went to school today. It was the first time that they had been out other than going to the vets for their dew claw removal and 6 week check up and they were absolutely brilliant. The pictures will be added to their litter page over the course of the next couple of days.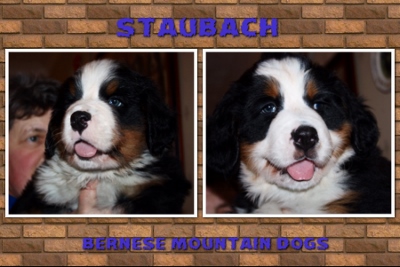 7 weeks old