September 2014
6th September 2014 Today is a very special day here at Staubach. Geilo, the love of our lives and our constant companion for the past 9 years 1 month celebrates his 10th birthday.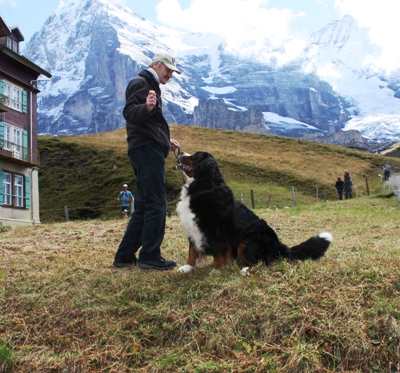 We went to Norway to collect him in July 2005, when he was 10 months old. The laws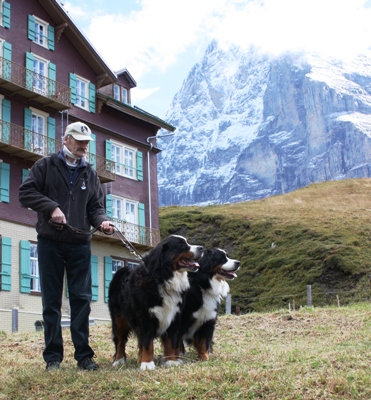 were different in those days, dogs were not allowed into England until 6 months after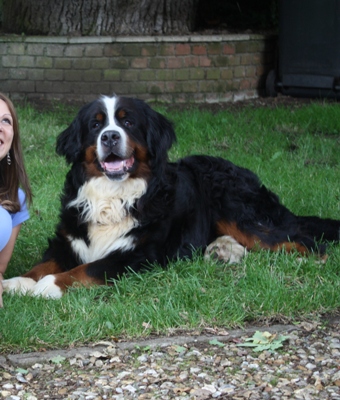 they had their rabies injection. Since collecting him in July 2005, he has been with us everywhere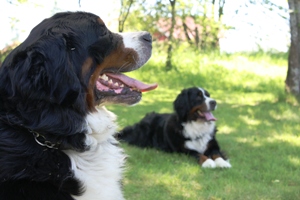 we have been, returning to Norway on several occasions, he has been to Sweden, Germany, France, Italy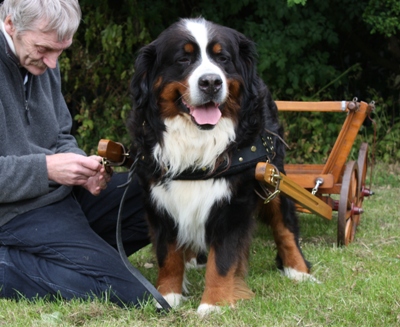 Belgium and Switzerland on many occasions. He is such an easy going Bernese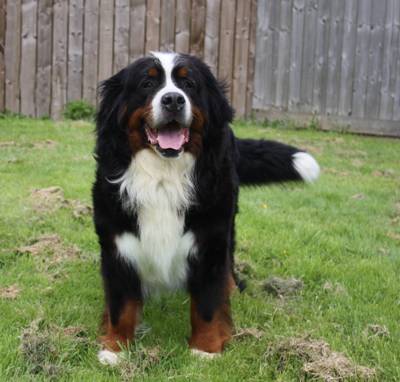 who is happy to be with you. He has a wonderful temperament and is a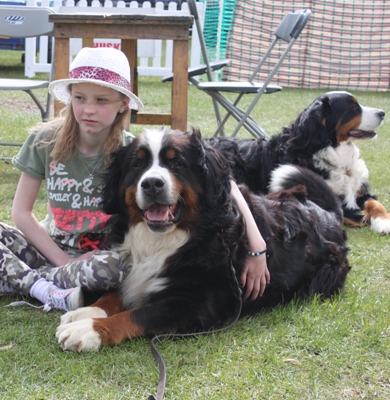 qualified therapy dog. We have shown him, some of his notable wins in the show ring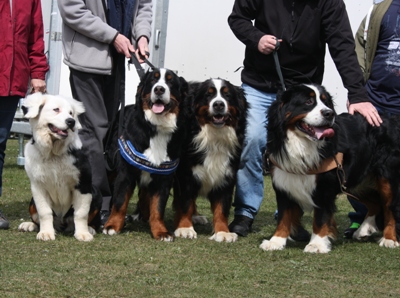 being him winning his class at Crufts when handled by his breeder Line,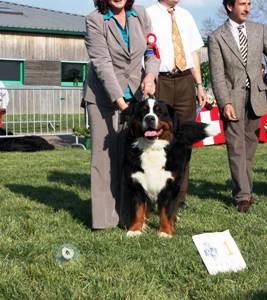 an Open class of 50 at the French Bernese Club show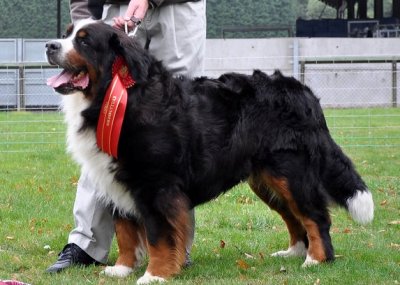 and limit dog at the Scottish Bernese show in 2011. He has also won best pair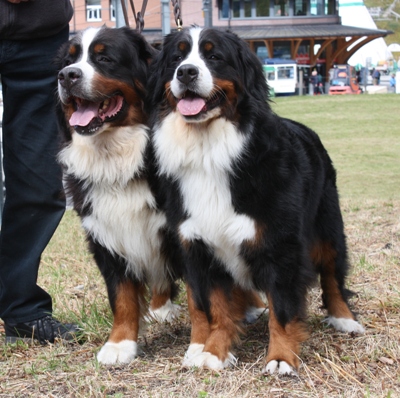 with his late daughter Elkie on several occasions in Switzerland and last year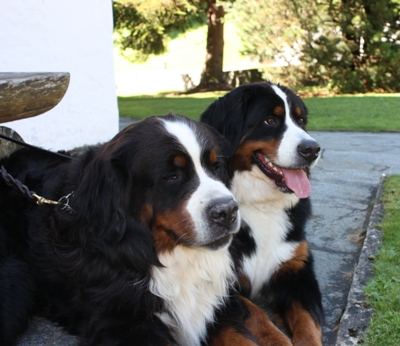 in Italy, he won best pair with Freya on one day and Tillie, Freyas sister, the next.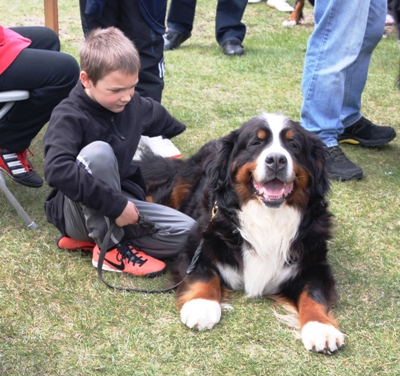 He also enjoys carting, but first and foremost he is a wonderful ambassador for the breed, he has produced some wonderful puppies and of our current dogs, Johann, Jenta, Freya, Kheno,Khono and Lieshka are all his children, all,apart from Khono and Lieshka, who is not old enough, are therapy dogs. He has never been a moments trouble and certainly is a dog in a million, thanks to his breeders Line & Stig, for entrusting this wonderful boy to our care, we don't know what we would do without him. He is off to Italy with us next week to the Italian show, where he was best veteran, on both days last year, for a holiday along with Katie and Dijana. Here's to the next 10 years!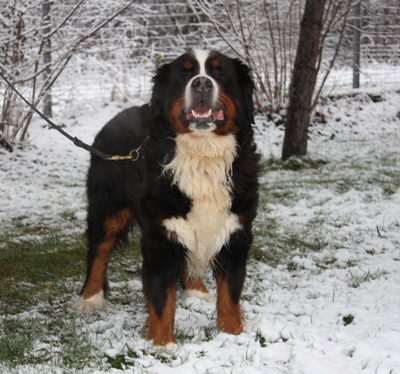 Hugs and kisses to our VERY special boy, 10 years young!