November 2014
20th November 2014 - Just added some pictures of our last litter to the individual pages under our puppies June 2014.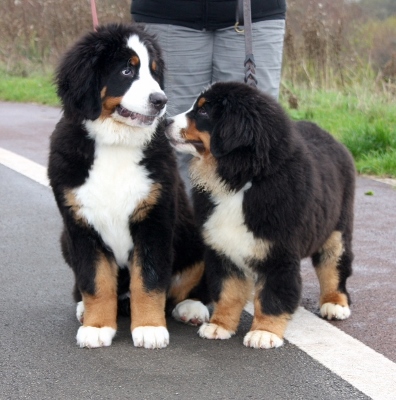 Archie and Nikki from our last litter 4.5 months old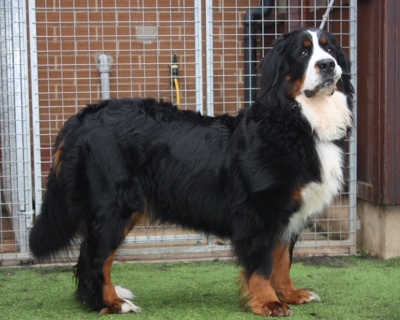 This is a picture taken last week of Steffi - 6 years old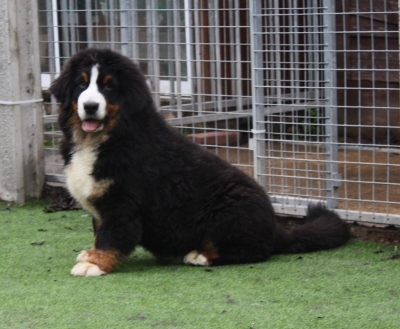 Granddaughter Nikki - 5 months old
For more pictures of Nikki see Litter June 2014 Nikki 8 weeks onwards
12th November 2014 - We received some sad news today, Heidi from our 7th litter who would have been 9 years old next month, had to be put to sleep after a short illness. Our thoughts are with Margaret and Peter at this sad time, thanks for giving her a wonderful home, we know that she had a wonderful life with you and enjoyed her many trips to Switzerland, the latest one last month. RIP Heidi, we know that you will be missed very much.
10th November 2014 - First of all many apologies for the lack of activity on our web page for the last 2 months. Favebook has been reguarly updated, but our web page hasn't. One of the reasons being, that it is very easy to add a picture to facebook, but the web page has to have them reduced in size and edited, so it takes so much longer. So there will be lots of pictures to be added over the next weeks. Happy Birthday today to Steffi, who is 6 years old today.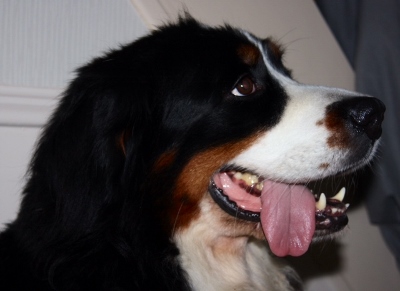 Steffi 6 years old