December 2014
31st December 2014 - See week 4 for latest puppy pictures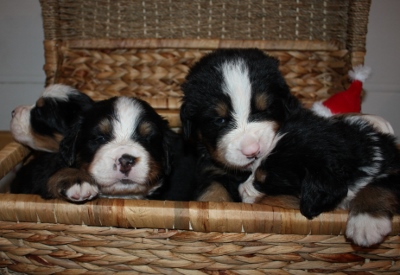 24th December 2014 Merry Christmas to all our friends from us all here at Staubach. For more pictures see week 3 Litter December 2014.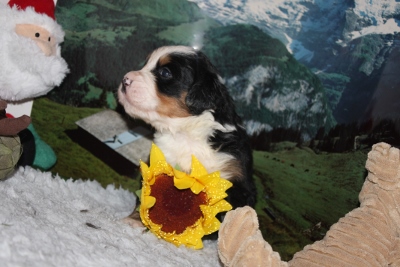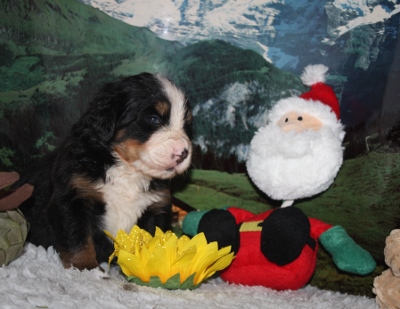 21st December 2014 We started weaning the puppies today, see litter December 2014 for more pictures.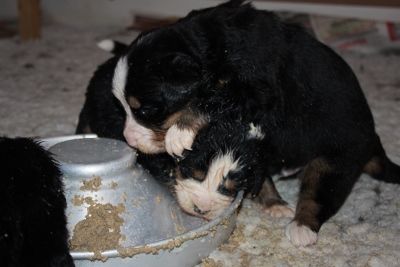 20th December 2014 The puppies are now 2 weeks old and all of them have their eyes open. Go to our litter Dec 2014 week 3 for the latest pictures.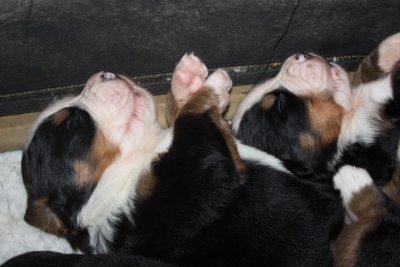 11th December 2014 This is Lieshkas brother Winston, who is also a year old, thanks to Melanie for the photograph.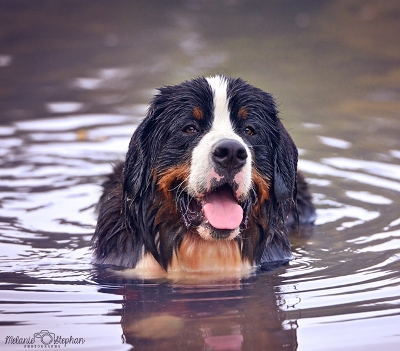 10th December 2014 Happy 1st birthday to Lieshka who we kept from Katie's first litter. There haven't been too many pictures of Lieshka, because she never sits still long enough to take one!!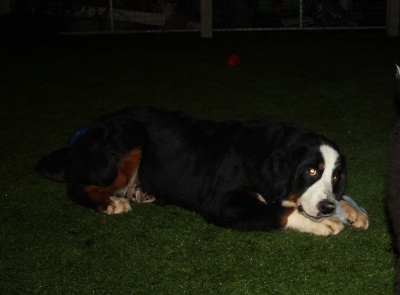 This one was taken last week on the garden when she was playing with Nikki
7th December 2014 For more pictures of our litter born the 4th December go to Litter December 2014.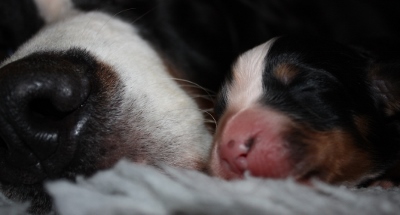 Katie is a wonderful mother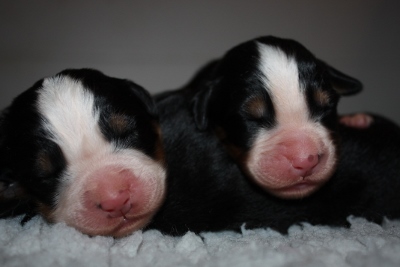 6th December 2014 Katie was due her litter of puppies today, conceived from 1 mating to Johann, she surprised us by having them 2 days ealy on the 4th December. The last litter she had of 2, she struggled to deliver as her contractions weren' t strong enough, however with the help of our brilliant vets she delivered them naturally. This time we used Fit and Fertiles Help to Whelp and she had no problems whatsoever. It was quite strange really, she had a contraction on the hour at 12, 1, 2, and had a puppy 20 minutes later the first three being boys. She then had another contraction at 3.00 pm and delivered a girl 1 minute after the contractions started. Puppy 5 followed at 3.30 and as we thought she was finished as there had only been two on the scan taken on Tuesday, we booked a vet's appointment for 6.00. At exactly 5.00pm she had another contraction, Ian of course said I was imagining things and he took her off to the vets. They checked her out and said they thought there may be another puppy, so he stayed there and half an hour later she had another girl. So we have 3 boys and 3 girls. The moral of the story being never take as gospel what the scan shows!!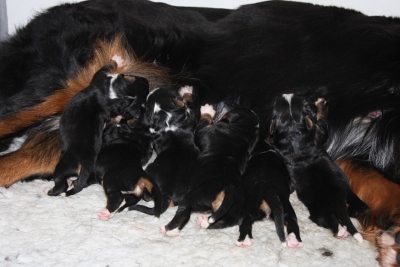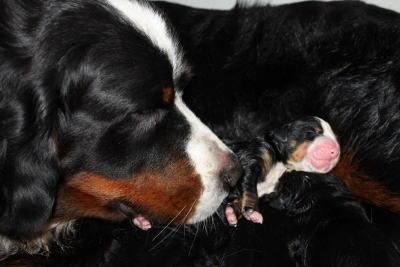 Puppies first wash!