Week 3
24th December 2014 - A selection of Christmas pictures of the puppies who will be 3 weeks old tomorrow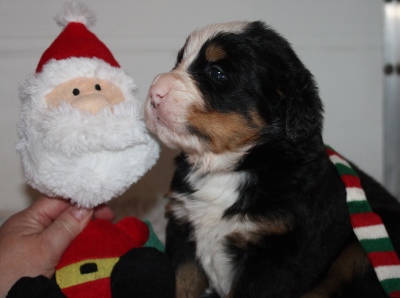 I love you Father Christmas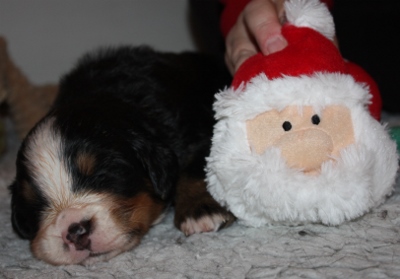 Miss P with Father Christmas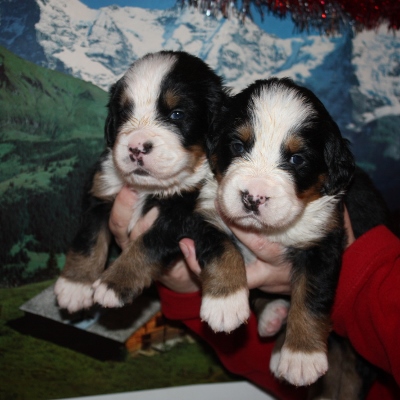 2 Girls, who we will call Flash and Jazzy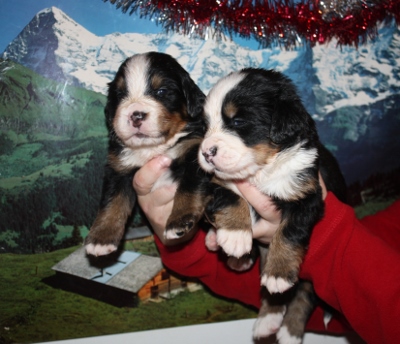 Miss P and Flash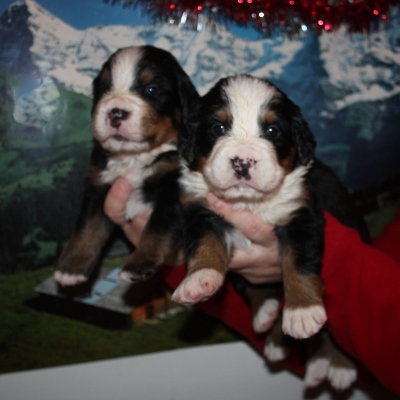 Miss P and Jazzy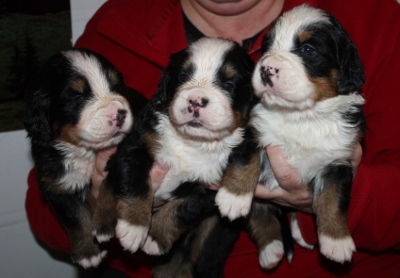 Miss P, Flash and Jazzy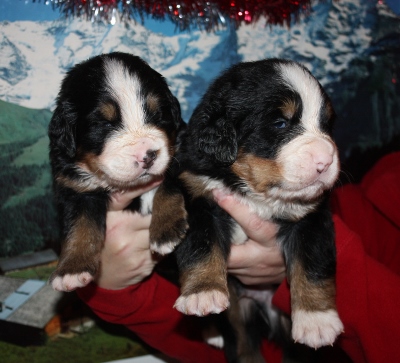 Miss P and Mr Greedy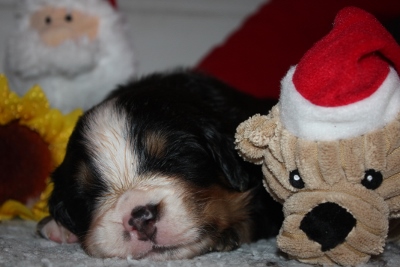 Miss P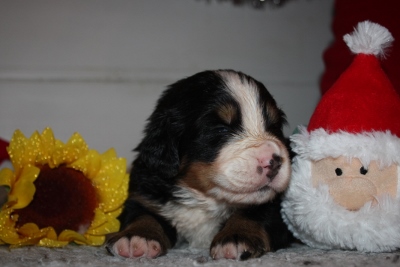 Miss P again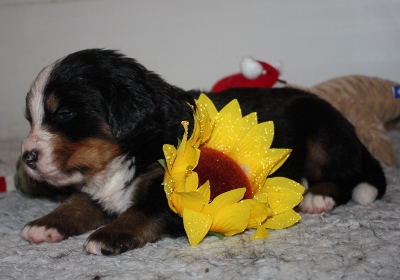 and again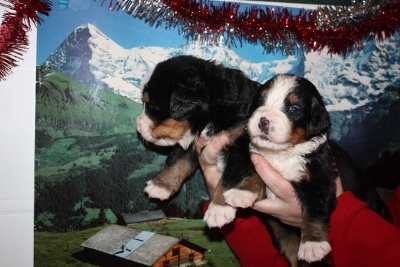 Mr Greedy nd Ringo 2 males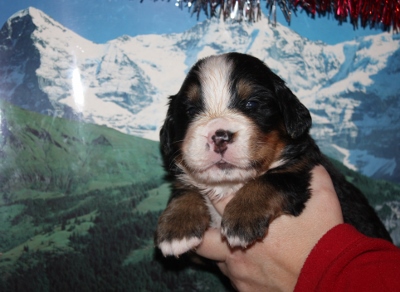 Miss P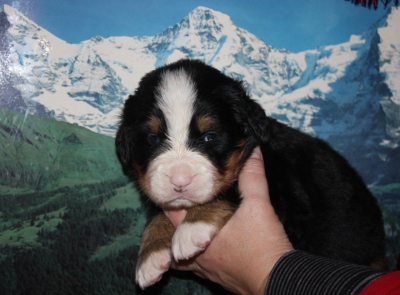 Mr Greedy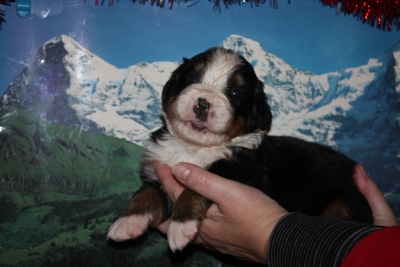 Jazzy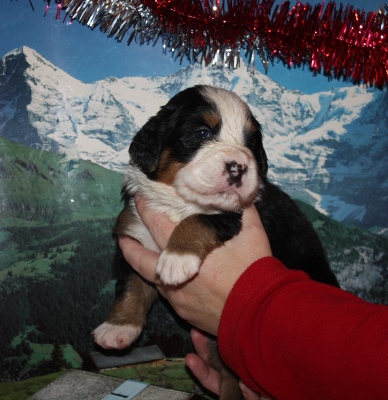 and again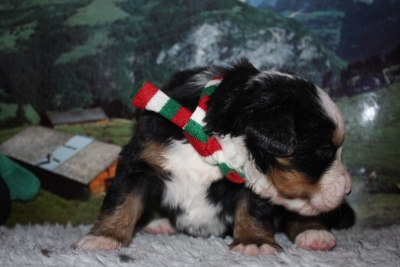 I need my scarf on if I am going up into the mountains!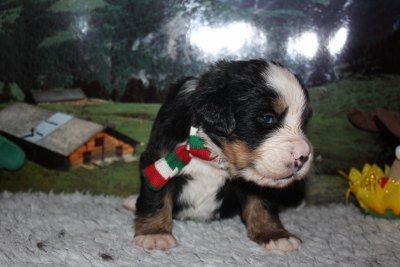 Ringo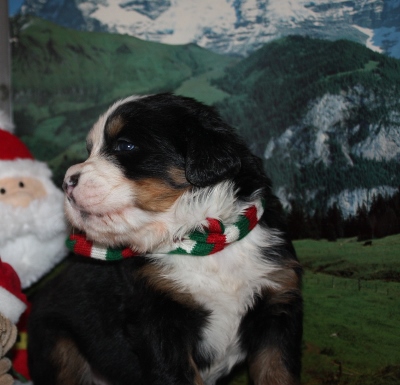 Hey Father Christmas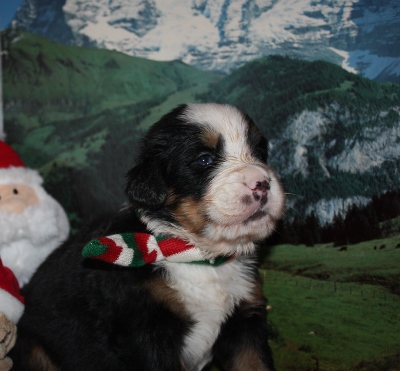 Ringo again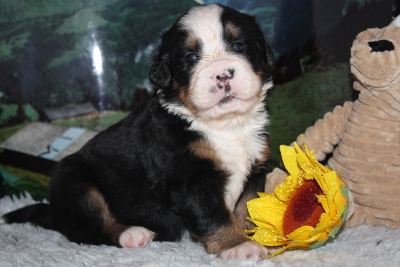 Jazzy I think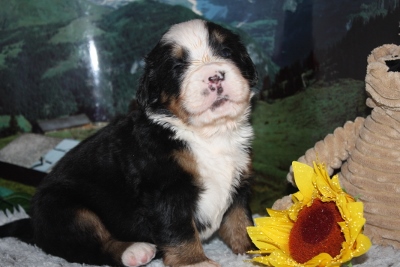 and again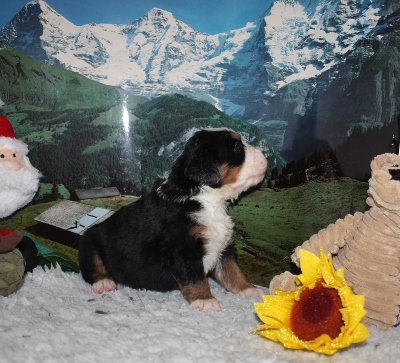 not sure who this is, but its either Jazzy or Ringo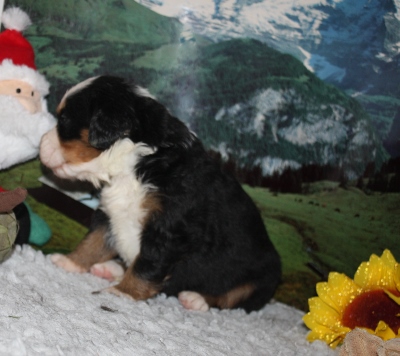 Hello Mr Christmas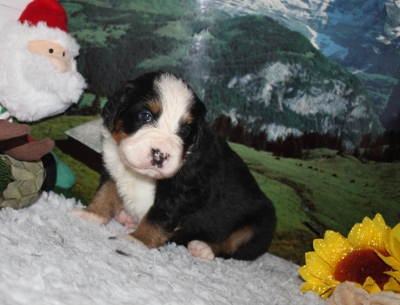 Jazzy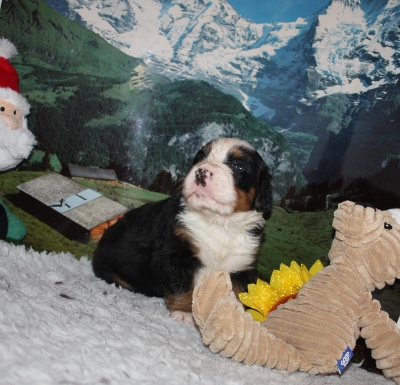 having fun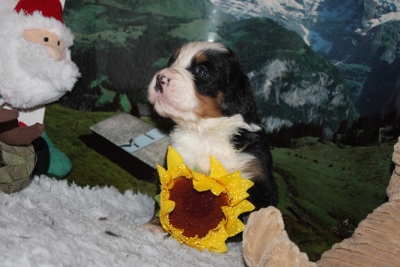 with the props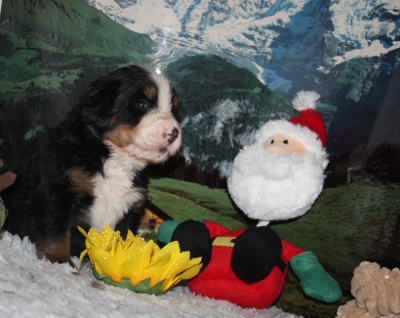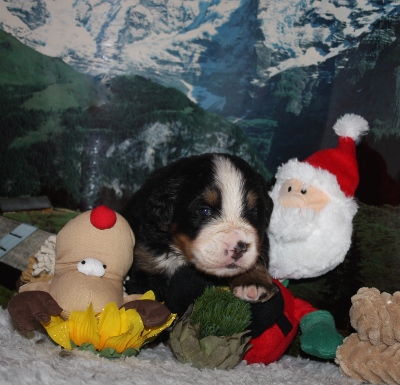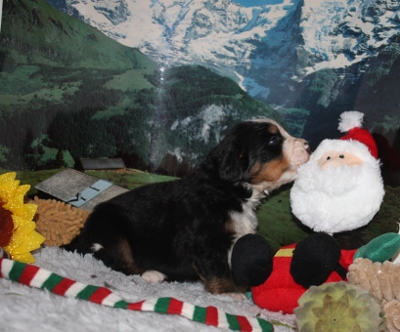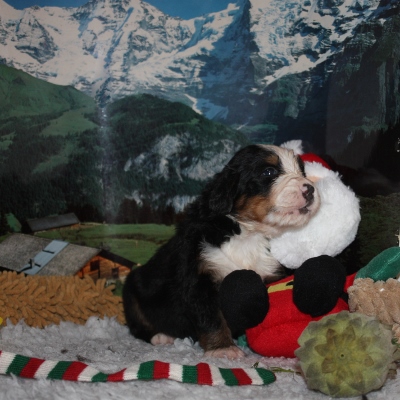 I've had enough of you Mr Christmas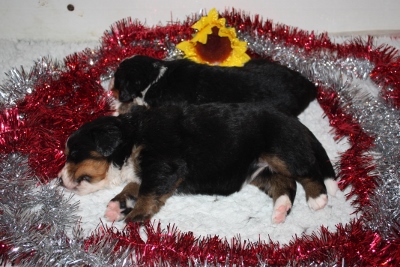 Ringo and Miss P sleeping after the photo shoot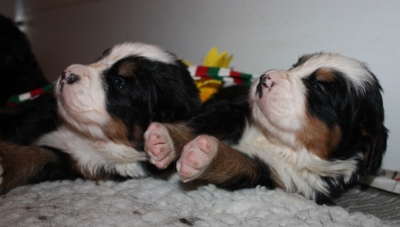 along with Flash and Jazzy
We decided it was time to start weaning the puppies today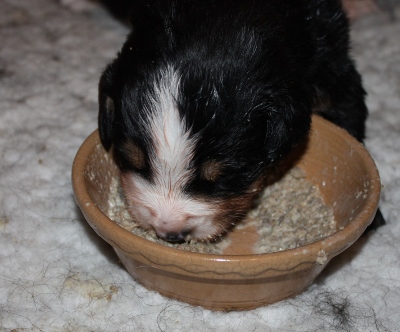 we started with just a small dish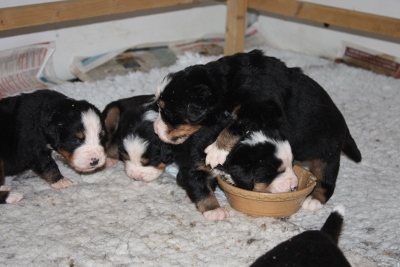 just to give them a taste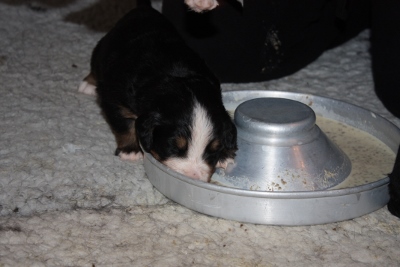 the next meal we introduced the puppy feeder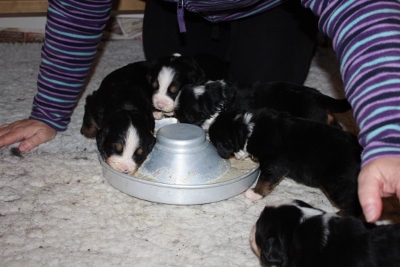 and increased the amount of food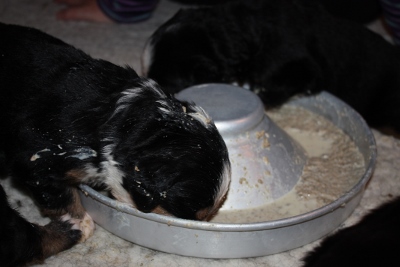 the food is the puppy food they will eventually be on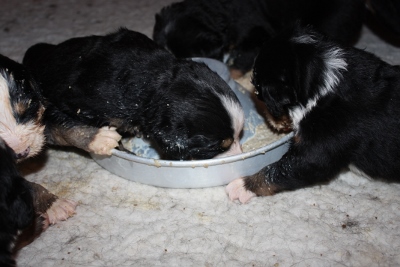 mixed with a little whelpi, a puppy milk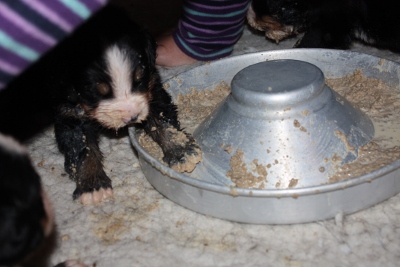 they soon get the hang of it, it can be a bit messy to start with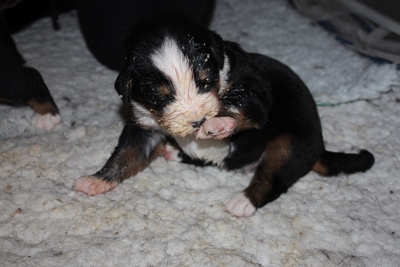 but they either clean themselves or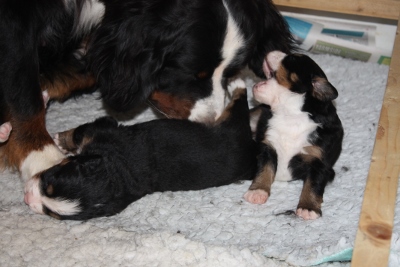 Katy helps out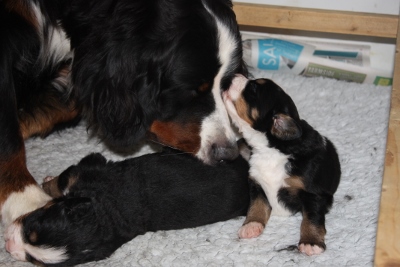 where she can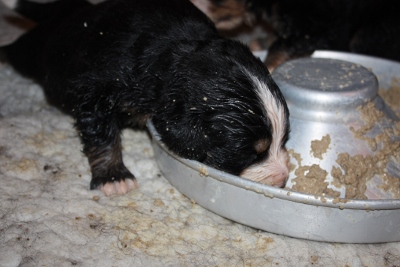 it is surprising how quickly they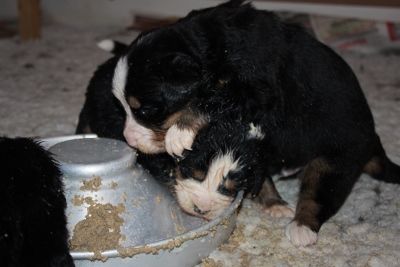 learn and soon climb over the top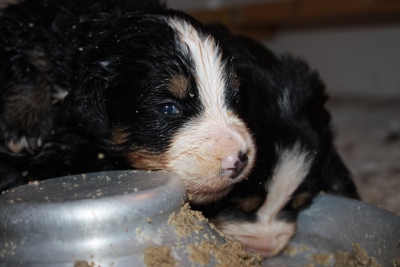 or push each other out of the way.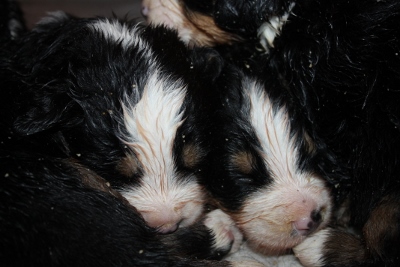 When they are finished
it is time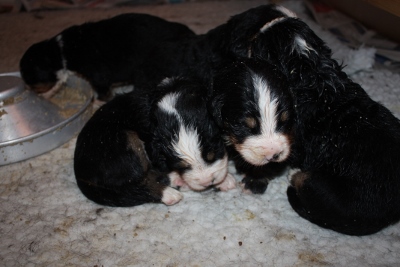 to cuddle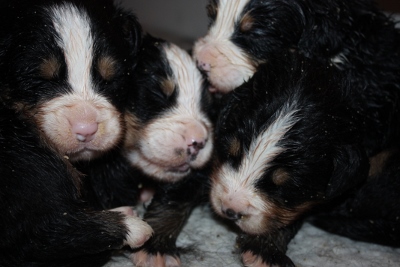 up together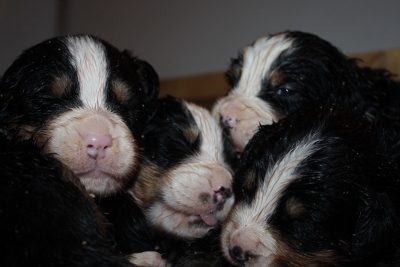 and go to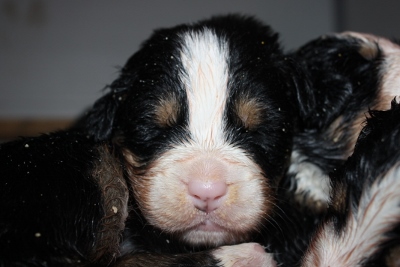 sleep, until the next time
The puppies are now 2 weeks old and coming along nicely.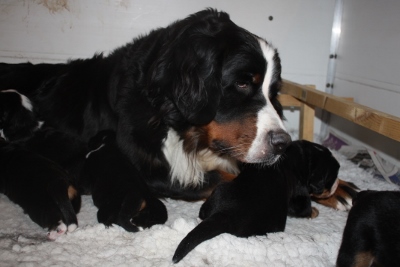 Katie is a very good mother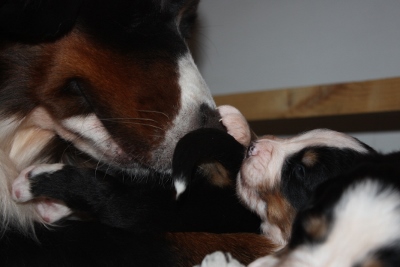 she is always cleaning the puppies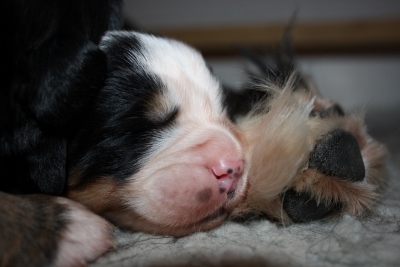 The puppies still like to be close to either Katie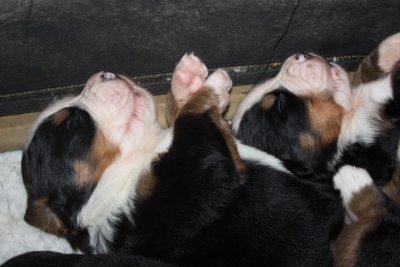 or each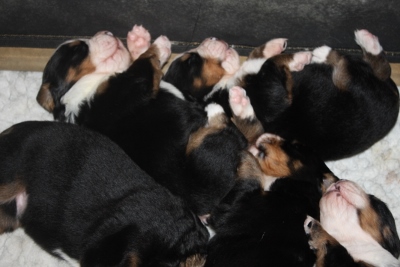 other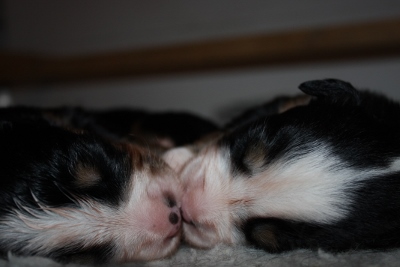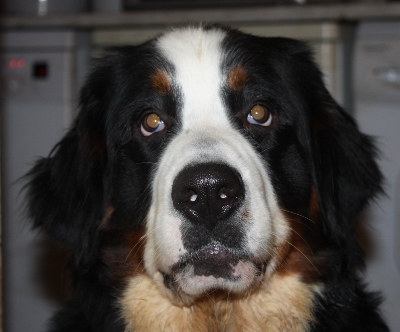 Leishka who was from Katies last litter and is now 1 year old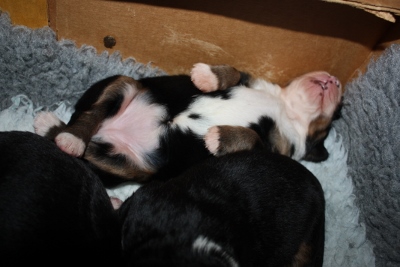 likes to watch what they are up to.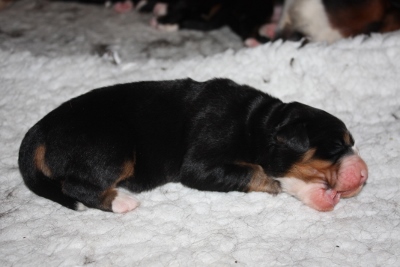 but they are also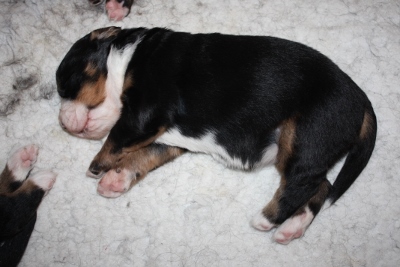 starting to find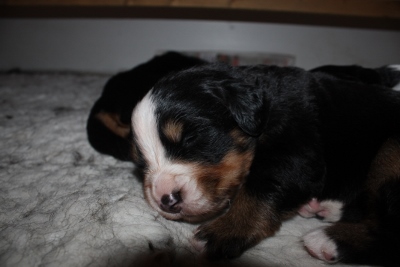 their own space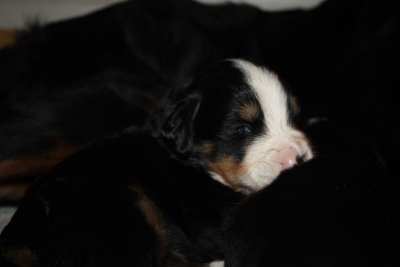 and all of them now have their eyes open.