France 2009
We made our first visit to France for a few years when we drove to Magny-Cours south of Paris with our dogs to exhibit at the Association Francaise des Bouviers Suisses (French Association of the Swiss Breeds) Club Show. The show attracted an entry of 311 Bernese with 32 absent, the five judge's: Andre Leblond (FRA), Jacky Tourdon (FRA), Raoul Sautebin (SUI), M. Procureur (FRA) and Jean-Claude Valette (FRA) certainly had a lot of work ahead of them. There were exhibitors from France, Belgium, Spain, Switzerland, Portugal, Italy, Germany and ourselves from England. The atmosphere at the show and around the rings was happy and lively all day with the final six dogs in each class going into the Ring of Honour in the afternoon. This meant everyone saw the top six dogs in each class as it is impossible to see all the classes when there are five rings. In the afternoon before the Ring of Honour judging there was a Carting display, the display team was lead into the ring by a team of three dogs pulling a cart. The carts were all decorated differently and many hours of work had gone into the preparation work.
Top results: Best male Vanadis du Haras de la Vergne was from the Champion class and the Best Female Alex de Notre Dame des Neiges from the Open class.
What a difference to the UK shows, where show entries appear to be falling at an alarming rate with many dogs being absent at shows. It cannot only be put down to the distance of travelling to shows and the cost of fuel. It makes you wonder the reasons why there is a decline in Bernese entries at shows in the UK!!!!!
1st & 2nd in Elkie's Class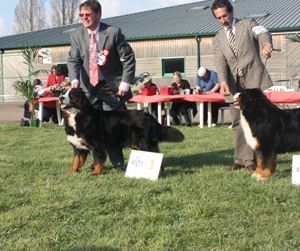 Male CACIB Winner - Vanadis du Haras de la Vergne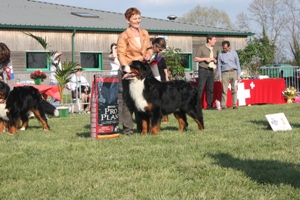 Geilo running with Ross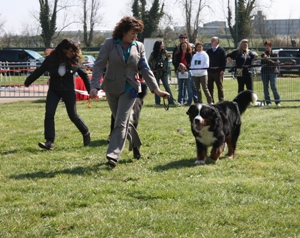 Geilo in the ring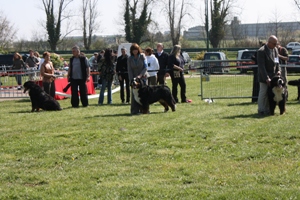 Geilo in the ring Challenging for the CACIB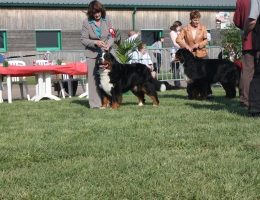 Colourful carts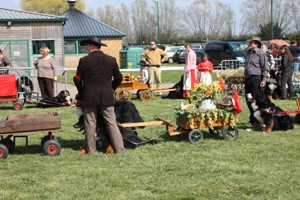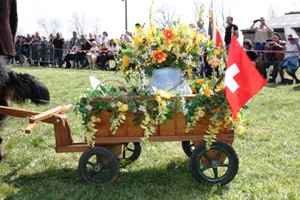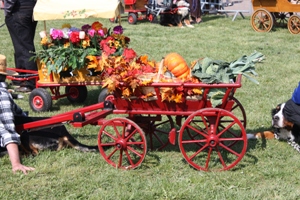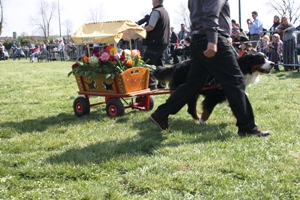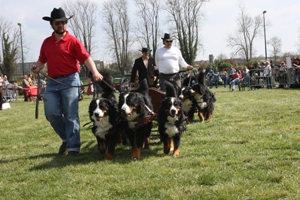 Elkie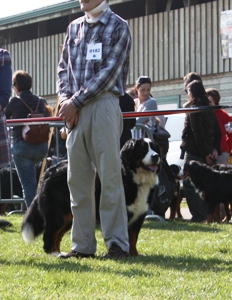 Prize Table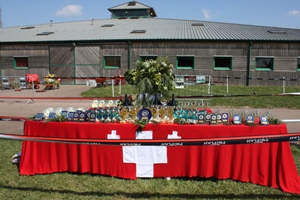 Ross with Dale-Gudbrands Luther King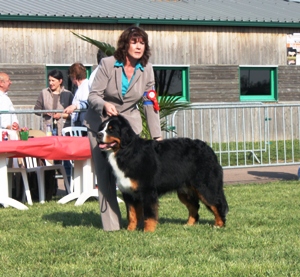 Geilo No 1 in Open Male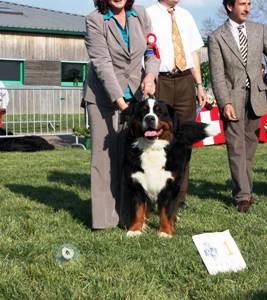 Elkie No 3 in Intermediate female